Netflix will release Ryan Murphy's revisionist take on tinseltown's Golden Age Hollywood on May 1. In the show, Murphy mixes a number of fictional characters with some real Hollywood stars, played by actors like Queen Latifah. Among legends like Patti Lupone and Rob Reiner, the cast also contains a number of young stars like Samara Weaving, David Corenswet and Jeremy Pope.
Who is in the cast of Hollywood?
David Corenswet
Who are they playing? Jack Castello, an aspiring but unlucky young actor who is forced to take a job as a gas station gigolo.
Where you have seen them before: After bit parts in Elementary and House of Cards, Corenswet's breakout role came in Murphy's The Politician on Netflix, where he played the troubled love interest of lead character Payton Hobart (Ben Platt).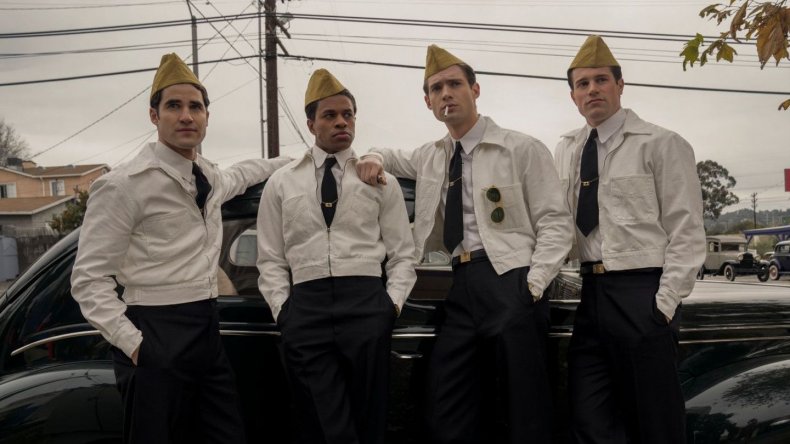 Darren Criss
Who are they playing? Raymond Ainsley is a half-Asian screenwriter and director who has been able to get his foot in the door of the studios due to him passing as white.
Where you have seen them before: After playing Harry Potter in the viral sensation A Very Potter Musical, Criss became a regular collaborator of Murphy's, appearing in Glee, American Crime Story and two episodes of American Horror Story.
Jeremy Pope
Who are they playing? Archie Coleman, a wannabe screenwriter facing discrimination for being both black and gay.
Where you have seen them before: As well as making history by being one of the few people being nominated for two Tonys for two different roles in the same year, Jeremy Pope starred in indie horror The Ranger.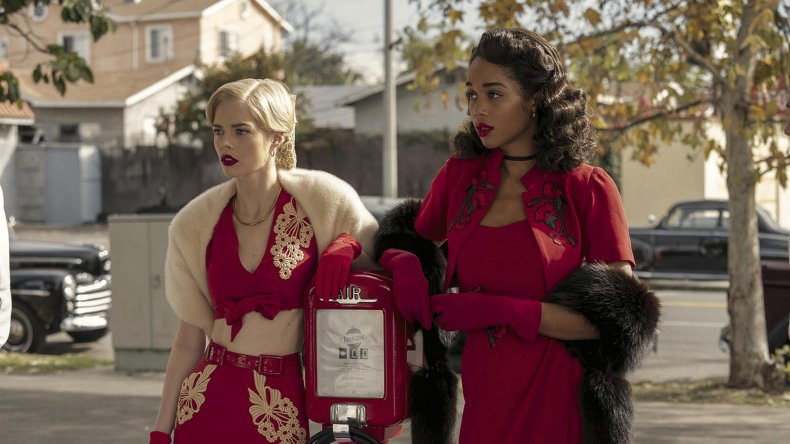 Laura Harrier
Who are they playing? Camille, Raymond's girlfriend who is under contract at Ace Studios and waiting for her big break.
Where you have seen them before: Former soap opera actor Laura Harrier started her career on One Life to Live before appearing in movies like Spider-Man: Homecoming and BlacKkKlansman.
Samara Weaving
Who are they playing? Claire is a very ambitious actress under contract at Ace.
Where you have seen them before: Another former soap star, Samara Weaving starred in Australia's Home and Away before moving to movies like Three Billboards Outside Ebbing, Missouri and Ready or Not, as well as shows like SMILF and the recent adaptation of the novel Picnic at Hanging Rock.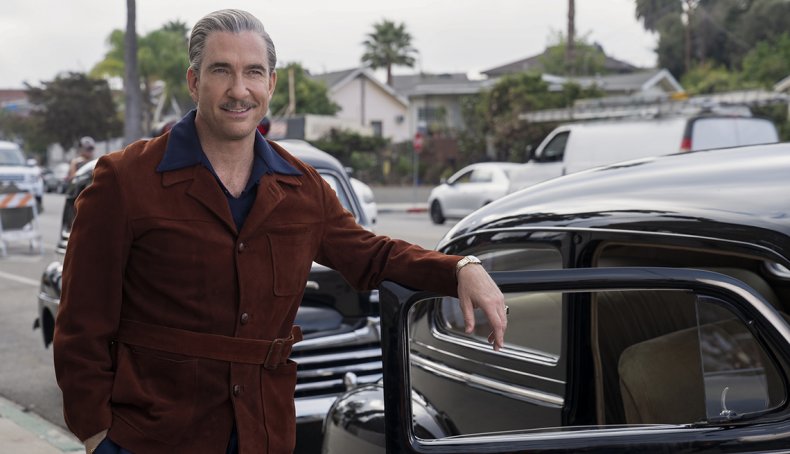 Dylan McDermott
Who are they playing? Ernie is the owner of the gas station that moonlights as a brothel (based on an infamous real place from Hollywood's golden age)
Where you have seen them before: Dylan McDermott is based known for The Practice (for which he won a Golden Globe) and has previously worked with Ryan Murphy on series like American Horror Story and The Politician.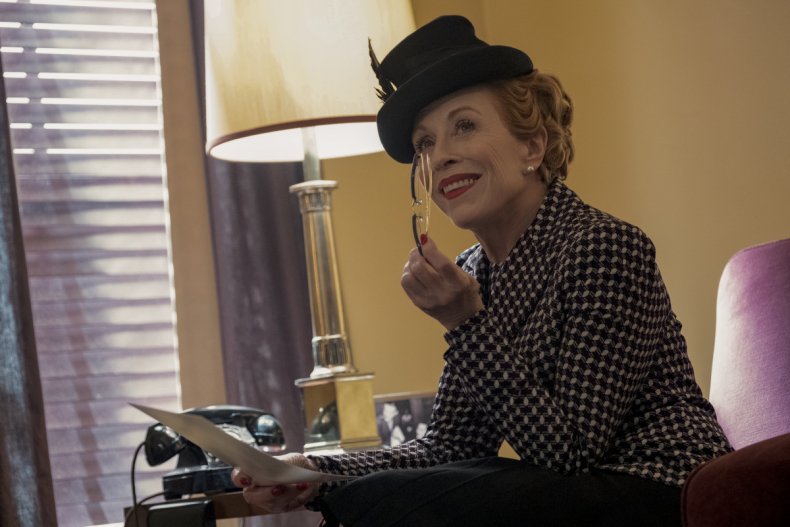 Holland Taylor
Who are they playing? Ellen Kincaid is a casting executive at Ace Studios
Where you have seen them before: Holland Taylor was also a regular on The Practice, and won an Emmy for her role as Roberta Kittleson. Since then, she was nominated multiple times for her role on Two and a Half Men and has also starred in movies like Legally Blonde and To All the Boys: P.S. I Still Love You
Also starring in Hollywood in lead roles are:
Patti LuPone (Pose) as Avis
Jim Parsons (The Big Bang Theory) as Henry Willson
Jake Picking (Horse Girl) as Rock Hudson
Joe Mantello (The Normal Heart) as Dick
Maude Apatow (Euphoria) as Henrietta
Rob Reiner (The Wolf of Wall Street) as Ace Amberg
Queen Latifah (Chicago) as Hattie McDaniel
Hollywood is released on Netflix on May 1.