James Gunn, Mindy Kaling and Other Celebs 'Gutted' By Arclight Cinemas Closing
Hollywood is today mourning the closure of Arclight Cinemas, with several leading industry figures expressing their sadness over the loss of the theaters, which hold a special place in the hearts of film buffs and cinephiles.
"After shutting our doors more than a year ago, today we must share the difficult and sad news that Pacific will not be reopening its ArcLight Cinemas and Pacific Theatres locations," the company said in a statement. "This was not the outcome anyone wanted, but despite a huge effort that exhausted all potential options, the company does not have a viable way forward."
With the closure comes the shuttering of several individual theatres, beloved by many, in the heart of Hollywood, including the iconic Cinerama Dome, home to many famous premiers such as Once Upon a Time in Hollywood.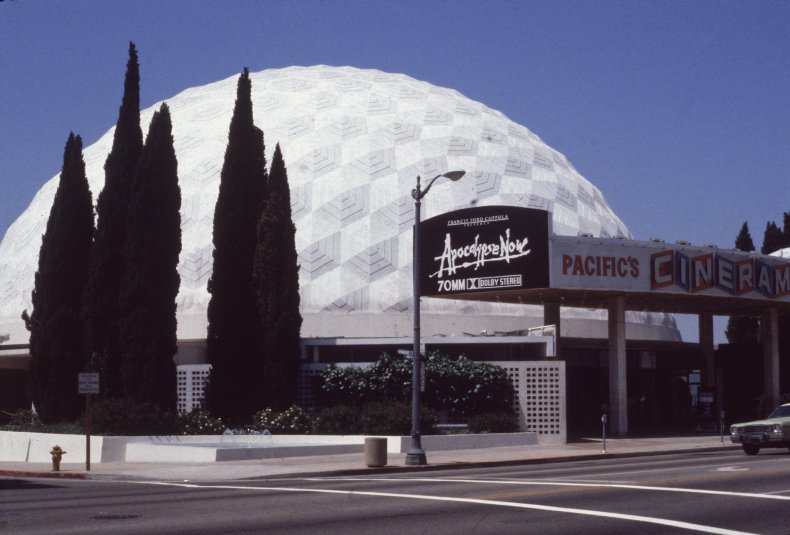 "I'm gutted," tweeted Guardians of the Galaxy director James Gunn. "The ArcLight has been an amazing support to cinema in LA. I'll miss talking to the employees about their favorite films, which they had listed on their name tags. The theaters have been an integral part of so many key moments in my life, I'll miss them forever."
Rian Johnson, of Knives Out fame, summed up his feelings in a tweet that read: "Well this sucks."
He wrote: "Every single person who worked at the Arclight loved movies, and you felt it. Sending love to every usher, manager and projectionist who rocked that blue shirt and made it such a special place."
Meanwhile actor Elijah Wood also expressed his sadness at the closure, tweeting: "Difficult to process this news. Truly devastating."
The Lord of the Rings star also shared a number of photos of the much-loved Cinerama Dome.
David Ayer called the Cinerama Dome a "sacred venue," writing: "Arclight Hollywood was my spot when I wanted to study a movie. And the Dome. It's a sacred venue. Theaters are too powerful an experience to them to fade away."
Comedian Mindy Kaling however, said she is cynical about the circumstances of the closure.
"I am cynical," she tweeted. "I feel like the arclight's not really gone and some corporation has already bought it and this is part of a strategy to cause mourning and then they swoop in and save it and we love them and forget they're a corporation. I mean, that's how I would do it and I'm evil."
In another tweet, the Parks and Recreation star added: "We've all been on bad dates to the Arclight where you're watching a Greta Gerwig movie & the guy doesn't like it bc he knows Greta is more talented than him and also would never date him and you had the realization you can't date this kind of guy anymore, so SAVE THE ARCLIGHT."
Filmmaker Gina Prince-Bythewood added: "This is so painful. The Arclight is my go-to. Clean, great sound, assigned stadium seating, great popcorn, usher movie introductions. A true movie-going experience."
While Moonlight director Barry Jenkins summed up his feelings with a single four-letter expletive.
TV writer Chris Schleicher joked: "The Arclight can't close before I've fulfilled my destiny of falling down that massive staircase to my death!!!"
Filmmaker Lulu Wang said she is devastated, tweeting: "Devastating. Too many losses to process. It's just too much... At some point when I'm less upset, I'll tell you guys a funny story about my first time meeting Quentin Tarantino in the lobby of Hollywood Arclight."
While actor Ben Schwartz described the situation as "truly a bummer."
"The Arclight Hollywood was my most favorite theatre in the world to see movies," he said. "My home court of cinema in LA. I saw my first movie in LA there when I moved here in 2009 and the last movie before the pandemic there. Truly a bummer."