The Hollywood Movie Stars That Are Set To Become the Next Biopics
More than half a century since its end, the Golden Age of Hollywood still has the power to bewitch and beguile. Between the 1930s and 1960s, painfully chic starlets and hunky heartthrobs reigned supreme, but beneath the glitz and glamor, the town had plenty of stories to tell.
In 2022, Hollywood icons are returning to the screen once again. So far this year, a series of documentaries and biopics have introduced audiences to the dramatic marriage of Lucille Ball and Desi Arnaz, the often tragic life of rock n' roll icon Elvis Presley, and the love story of A-list power couple Joanne Woodward and Paul Newman. Whether you're a classic film buff or want to know more about some of the biggest names to grace the silver screen, here are the upcoming Hollywood biopics to watch out for.
Marilyn Monroe
Even by Hollywood standards, few have had their life story covered as extensively as Marilyn Monroe. Alongside 73 print and 23 film biographies, Monroe has posthumously graced hundreds of magazine covers, and fictionalized portrayals of the star have appeared in 35 movies and TV shows.
For the few still unacquainted with her tragic personal history, Blonde will introduce you to at least one version of pop culture's favorite pin-up girl. Based on the novel by Joyce Carol Oates and starring Ana De Armas (whose accent has already caused uproar amongst fans), this fictionalized account spans her difficult childhood, journey to fame, troubled marriages and more.
Netflix's first NC-17 movie, the film has the backing of both Oates and Monroe's estate, despite accusations from fans of exploiting the actress's legacy.
Netflix, Blonde, 28 September 2022
Fred Astaire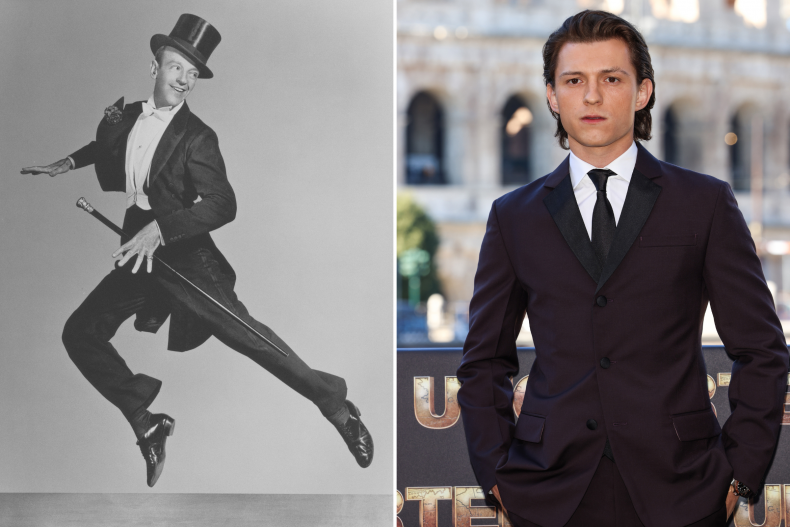 There's not one, but two biopics in the works about legendary actor, singer and dancer Fred Astaire. Best known for his masterful musical comedy performances, for more than 30 years Astaire delighted audiences with his moves.
In December 2021, Marvel star Tom Holland confirmed he'll be playing Astaire in Sony's upcoming biopic. Famous for playing mild-mannered Peter Parker in Spiderman (2017) and its two sequels, few know of the English actor's dancing past, where he played the title role in the stage adaptation of Billy Elliot.
Coincidentally, Amazon is also working on a biopic of Astaire starring Jamie Bell, with former ballerina Margaret Qualley playing Astaire's long-time collaborator Ginger Rogers.
Sony, release date TBC
Audrey Hepburn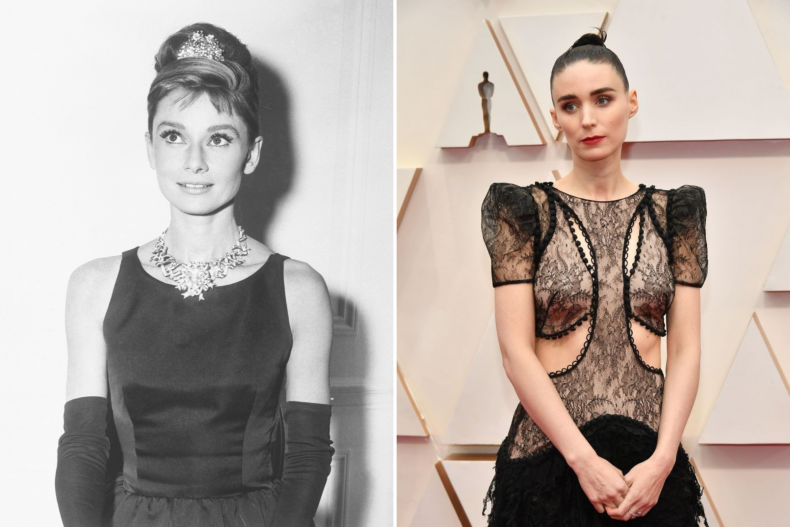 A far cry from her career-making performance as Lisbeth Salander, Rooney Mara will be tackling the life story of Hollywood icon and famed humanitarian Audrey Hepburn.
Details of the project are currently slim, but with Hepburn's troubled childhood in Nazi-occupied Holland and her numerous awards and accolades, there's plenty of ground for director Luca Guadagnino to explore.
Forever associated with pearls, a classic updo, and that black dress, the Breakfast at Tiffany's star was as famous for her fashion as her acting abilities. Off-screen, Hepburn spent her later years as a Goodwill Ambassador for UNICEF, and was awarded the Presidential Medal of Freedom in 1992 for her work with children impacted by war.
TBC
Cary Grant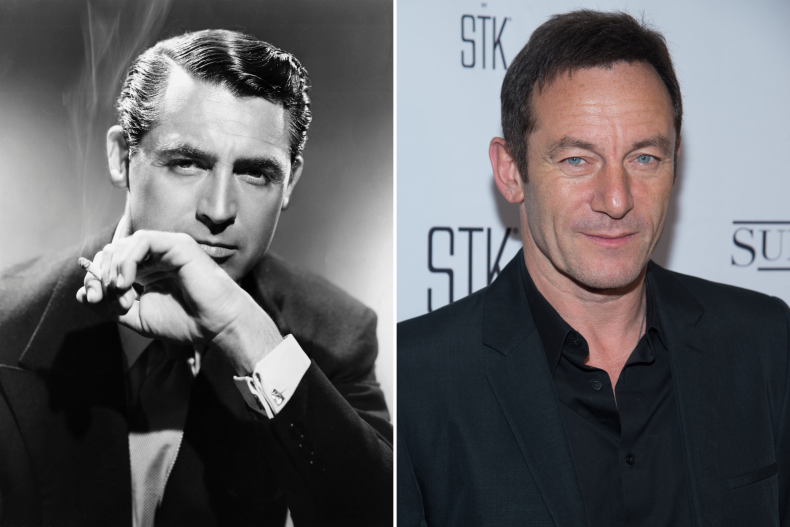 Left, a photograph of Cary Grant circa 1943. Right, Jason Issacs attends The Creative Coalition 2015 Benefit Dinner at STK Washington D.C. 'Harry Potter' villain Jason Issacs has signed on to play Cary Grant in a film focusing on the Hollywood icon's personal life. Bettmann/Mark Sagliocco/Stringer/Bettmann/Getty Images North America
Best known as villain Lucius Malfoy in the Harry Potter films, Jason Issacs has signed on to play the debonair Cary Grant in a biographical drama for UK streaming service BritBox. Born Archibald Alexander Leach in 1904, Archie will focus on the English-American actor's private life, from his childhood in Bristol, UK, to overseas rise to fame, to personal struggles in his later years.
A leading man during Hollywood's golden age, Grant stood apart thanks to his sophisticated style and unusual "mid-Atlantic" accent. Winning an Oscar as well as five Golden Globes, in 1999 Grant was ranked second in the American Film Institute's list of the 100 Greatest Film Stars of All Time.
BritBox, release date TBC
Marlene Dietrich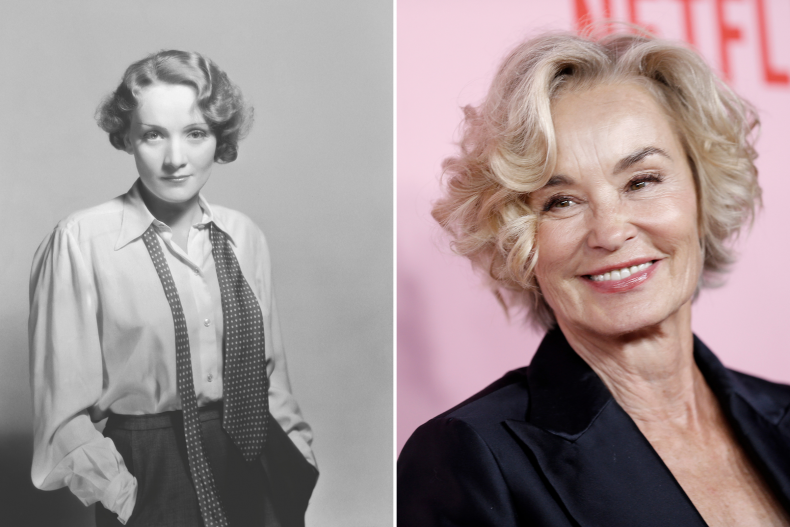 Remembered for her turbulent love life and androgynous style as much as her acting career, German-American actress Marlene Dietrich was the height of 1930s glamor. So, it's no surprise that Glee showrunner Ryan Murphy plans to tackle the sultry starlet's life story.
The director and producer has already explored Hollywood history in a number of TV projects, such as Feud, which focuses on the rivalry between Bette Davis and Joan Crawford, season one of American Horror Story, and the aptly titled Hollywood.
Regular collaborator Jessica Lange confirmed she was starring as Dietrich in 2019, but no further details about the mini-series have been released since, other than it is still in pre-production. However, season two of Feud will focus on Breakfast at Tiffany's author Truman Capote and the famous female friends he surrounded himself with.
TBC
Gene Kelly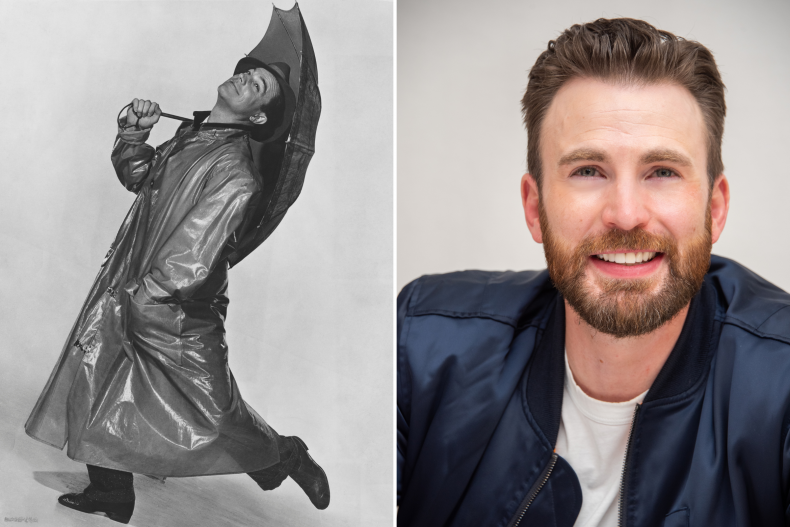 Although not a biopic, Chris Evans has been shopping around a story of his own involving Gene Kelly. The Captain America star hopes to play the renowned dancer, actor, and singer in the project, which currently has no director or studio attached.
Set in 1952, the film will focus on a 12-year-old boy working on the MGM lot who creates an imaginary friendship with Kelly. At the time, Kelly was one of MGM's biggest stars, and would have been working on Singing in the Rain alongside Debbie Reynolds and Donald O'Connor.
TBC