Hollywood Pays Tribute to 'Midnight Express' Director Alan Parker, Dead at 76
British director Alan Parker has died, the British Film Institute confirmed on Friday, after a long illness. He was 76 years old.
Parker began his career in the advertising industry in the 1960s, and he made his first feature in 1976. The film, Bugsy Malone, a 1930s-style gangster musical, was an incredible feat since he used only children in the cast. He received two Oscar nominations for best director, for Midnight Express (1978) and Mississippi Burning (1988). Parker also received five BAFTA Awards, including an Academy Fellowship in 2013.
Other films he directed include Fame, Pink Floyd the Wall, The Commitments, Birdy, Shoot the Moon and Evita.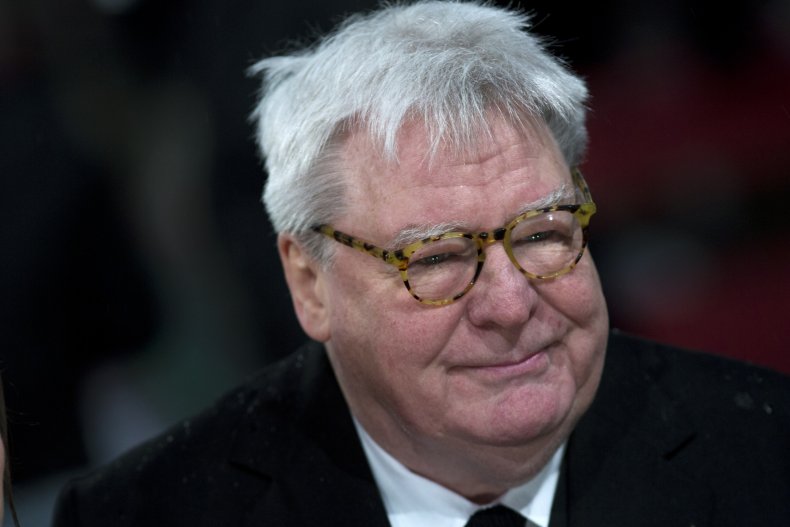 Hollywood paid tribute to the director on Twitter after his death was announced, recalling some of their favorite films that Parker worked on, along with some fond memories.
Ben Stiller wrote that he was sad to hear of Parker's death. "What a great director who made what I consider 'real movies.' He inspired so many filmmakers." "Watch his films - they are some of the best of the 70s and 80s," Stiller added.
Broadway composer extraordinaire Andrew Lloyd Weber worked with Parker on Evita. "Very sad to hear of the news of Alan Parker's death. My friend and collaborator on the Evita movie and one of the few directors to truly understand musicals on screen," he wrote.
Baby Driver and Shaun of the Dead director Edgar Wright said that Parker's "incredible run of hits as a British filmmaker" inspired him. "Fame, Midnight Express, Birdy, Angel Heart & his beguiling debut Bugsy Malone (one I've parodied twice & want the last song to be played at my funeral)," Wright shared.
John Cusack shared Variety's article about the director, echoing their sentiments.
Writer Larry Karaszewski (The People Vs. Larry Flint, Big Eyes) called Parker "one of the best and most versatile directors of our time." "He could do it all with style," he added, sharing the movie posters of Bugsy Malone and Shoot the Moon.
Katharina Kubrick, who worked with Parker on Midnight Express as an art department assistant, tweeted a crying emoji and said he was a "good director."
Westworld and Raising Hope actress Shannon Woodward encouraged her followers to watch one of her all-time favorite films, Shoot the Moon.
Actor Matthew Modine, who was in Parker's film Birdy, said the experience transformed his life. "Alan was a great artist who's films will live forever. Godspeed, Sir Alan," he wrote.
Jon S. Baird, director of Stan and Ollie, had a fond memory of the late director. "I once met Alan Parker at a BAFTA event when I was just starting out. He was incredibly nice and really generous with his time. A brilliant filmmaker," Baird recalled.
American Splendor and Difficult People actor James Urbaniak said that Parker's imagery got "permanently lodged" in his brain. Urbaniak also pointed out a favorite set from the movie Fame. "I've always found this set incredible evocative of how it feels to be young, hungry and dreaming in the big city," he wrote.
Travel Channel personality Adam Richman called Parker one of his favorite talents behind the camera.