Hollywood's Best Fictional Therapists—Ranked by Your Out of Pocket
Trying to book Dr. Melfi, mafia therapist extraordinaire? It may cost you!
According to a study done by Bloom, a self-therapy app, a session with Dr. Melfi could run someone $250 out of pocket. However, she wouldn't be the cheapest shrink you can see.
The app researched and compiled a ranking of what our favorite television and film therapists would cost for a one-on-one session. Bloom focused on what these therapists would charge in today's world, "based on what a comparable health professional in the same city might typically charge today."
Dr. Grace Fraser of the HBO limited series The Undoing is (unsurprisingly) the most expensive therapist you could book from Hollywood's elite on-screen shrinks. Nicole Kidman's fictitious Upper East Side couples therapist will cost you $500 out of pocket per session, the most expensive on Bloom's list.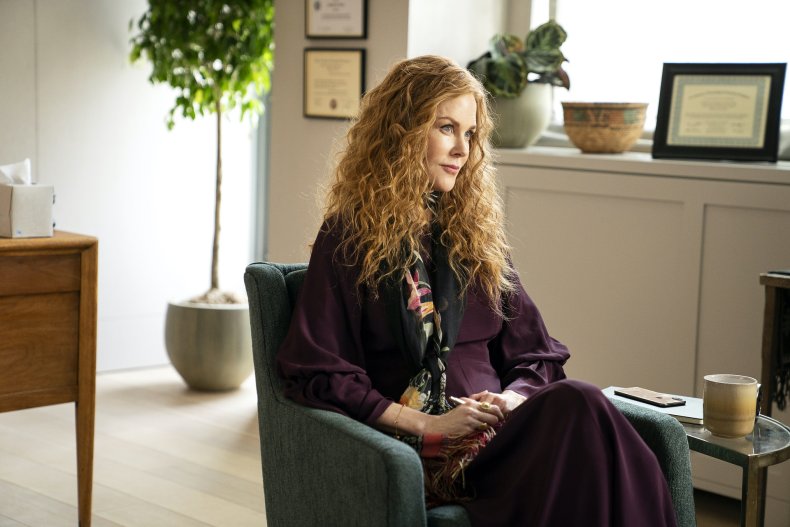 The second most-expensive Hollywood therapist is Dr. Hannibal Lecter from the thriller The Silence of the Lambs. The murderous cannibal is $350 for folks in Baltimore. Regardless, Anthony Hopkins's iconic character is still a high price to pay considering the whole cannibal thing.
Psychiatrist brothers Dr. Niles Crane (David Hyde Pierce) and Dr. Frasier Crane (Kelsey Grammer) of Frasier and Cheers also charge a pretty penny for therapy. Niles, based in Seattle, would cost about $320 a session. Boston-based Frasier is only slightly cheaper, clocking in at $300.
Dr. Jennifer Melfi, the unofficial mafia whisperer from The Sopranos would likely ask for $250 a session. It's safe to say that Lorraine Bracco's New Jersey-based therapist got more than she charged Tony Soprano for.
Two and Half Men's Dr. Linda Freeman was the sixth most expensive therapist, as per Bloom's research. Jane Lynch's character could charge $230 in Malibu, California (which feels pricey considering she would let her patients sleep through their sessions).
Following Dr. Friedman is Tina Fey's Dr. Andrea Bayden from Unbreakable Kimmy Schmidt also offers much more affordable New York prices for a psychotherapy session: $210.
Dr. Justina Jordan (Samira Wiley) the couples therapist from You're the Worst will ask folks for $210 out of pocket for each session in Los Angeles. Dr. Noelle Akopian, played by Michael Hyatt, in Crazy Ex-Girlfriend also offers comparable prices in LA for psychotherapy: only $200 per session. Not bad.
Amy Madigan's Dr. Katharine Wyatt, the attending (and honest) psychiatrist at Seattle Grace Mercy West Hospital in Grey's Anatomy could ask folks for $190. Doctors need therapy too!
Dr. Amanda Reisman (Robin Weigert) the couples counselor of Big Little Lies would charge a reasonable fee for Monterey, California: $190. (She could probably charge more if she saw where the upscale couple she worked with lived.)
Robin William's Dr. Sean Maguire, the beloved psychologist from Good Will Hunting would charge a cool $170 per psychotherapy session in Cambridge, Massachusetts. Will Hunting, his patient, finds his wise fatherly advice priceless. San Francisco-based Dr. Charles Kroger (Stanley Kamel) of Monk would probably charge patients $160 out of pocket per session.