Hollywood's Love Affair With Paris at the Hotel de Ville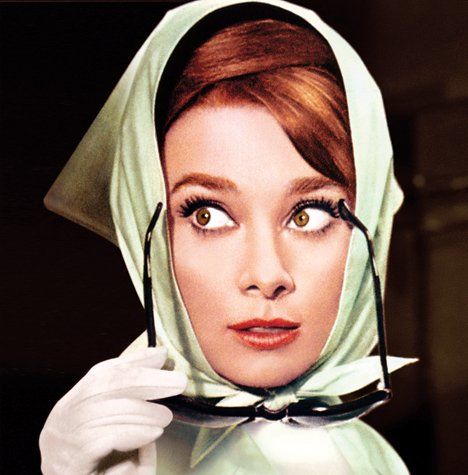 A playful montage says it all in Love in the Afternoon. Billy Wilder's 1957 romantic comedy about an American playboy (Gary Cooper) who falls for a French detective's daughter (Audrey Hepburn) is a classic of the genre: Hollywood does Paris. The Eiffel Tower, the Opera, the Ritz. "In Paris, people eat better," Maurice Chevalier narrates. "And in Paris, people make love, well, perhaps not better but certainly more often." Cue a palette of kissing Parisians—"on the Left Bank, on the Right Bank," "the butcher, the baker, and the friendly undertaker"—their every moment punctuated by passion. Are people really always wrapped in wanton embrace in Paris? Question mark. Does it make you want to go? Point d'exclamation!
From Hollywood's first blush, filmmakers and moviegoers projected their wildest fantasies on the French capital. "We'll always have Paris" is more than a famous line; it has been Hollywood practice for more than a century. By one count, nearly 800 American films have been set in Paris. And dozens are classics. Two Best Picture nominees celebrated the city at this year's Academy Awards: Woody Allen's Midnight in Paris and Martin Scorsese's Hugo. And the Oscar went to The Artist, that French paean to Hollywood, returning the favor. In a fun and tender new retrospective, Paris Seen by Hollywood, the love affair continues. The free-of-charge show runs through Dec. 15 at Paris's City Hall. (An apropos venue, the backdrop to Robert Doisneau's famous photo The Kiss by the Hôtel de Ville.)
The exhibit traces the evolution of Paris movies in documents, photos, storyboards, props, and 70 clips, from the Cinémathèque Française, the Academy's Margaret Herrick Library, and private collectors, among others. A 19-meter screen is a fresco for film excerpts: Gene Kelly as An American in Paris, James Bond's Eiffel Tower chase in A View to Kill, the wistful rat chef in Ratatouille.
Perusing the material toys with our illusions: How much of what we love about the City of Love is real? How much a fantasy reflected back? In the 1920s and '30s, Ernst Lubitsch set 12 films in Paris without shooting a scene on location. "There is Paramount Paris and Metro Paris and of course the real Paris. Paramount's is the most Parisian of all," Lubitsch mused. MGM's French Quarter was a mishmash, medieval to modern, built on a lot in Culver City. Indeed, An American in Paris (1951) might be tagged A Parisienne in America. Kelly discovered leading lady Leslie Caron at the Théâtre des Champs-Elysées. But the film was shot in California.
Audrey Hepburn gets top billing here as "Miss Paris." Eight of her 27 career films were set or filmed in the city, her coquettish devil-may-care chic influencing a generation's sense of it. The expo reveals audience comments from the first screening of Sabrina (1954): "Hepburn is the greatest thing since Uranium," one Cold War–era fan in Pasadena coos. Four Hepburn outfits by Givenchy are displayed, including the satin bolero she wore in Love in the Afternoon. (She would become the French designer's muse, but he recounts his disappointment at their first meeting in one clip. He had never heard of Audrey; he'd expected Katharine Hepburn.)
The chronological tour begins in 1900 with clips by the Edison Manufacturing Co., thought to be the first U.S. footage of Paris. Thomas Edison swooned over Gustave Eiffel's new tower at the 1889 World's Fair. So the film pioneer sent cameras to Paris's 1900 edition: street scenes, speckled and striated, corseted ladies and hats galore in Panorama of Eiffel Tower.
But the expo quickly turns to fiction. Antoine de Baecque, the film historian who curated the show, laudably takes recurring clichés in stride. Hollywood's Paris "speaks more to American desire than to the French capital itself," he writes. "That is how we will catch the cliché at its own game, as a cinematic signpost of the unconscious."
For silent film–era Hollywood, Paris is a fount of history: Lon Chaney's medieval Quasimodo, Douglas Fairbanks's swashbuckling D'Artagnan. The stuff of dreams for Americans, the exhibit argues, "for a people without history, or at least of [only] recent history."
A century ago, too, Paris was already a Hollywood locus for scandal and debauchery (the expo cites 1913's Absinthe). A handy faraway land, a workaround to mollify censors. Lubitsch's Design for Living (1933) typifies an ensuing age of Paris movies, a medley of top-hat-and-tails refinement and ménage à trois suggestiveness. "If they wanted to tell a story of adultery, they set the action in Paris," the expo notes. "Synonymous for American audiences with an atmosphere as spicy as it was light, exciting, and erotic." Again and again, one senses that, had Paris not existed, Hollywood would have invented it.
Indeed, 1950s Hollywood reinvents a bygone Belle Époque for a new golden age of musicals, rescuing the cancan from oblivion, reviving the Impressionists. An American in Paris features a half hour of dancing with Impressionist backdrops in Technicolor. U.S. sales of Toulouse-Lautrec reproductions leapt fivefold, we're told, after Moulin Rouge (1952). "This is how Paris became the cultural capital of the world, at once elitist and popular, through its 1900 portrayal by Hollywood," the expo proposes with surprising humility.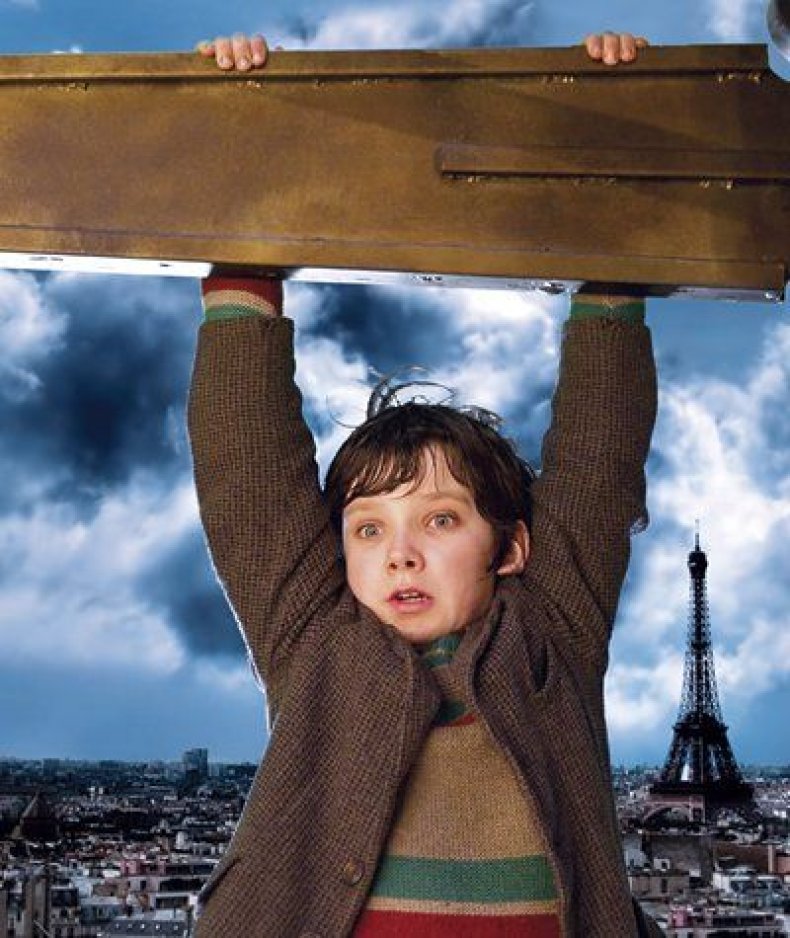 In Funny Face (1957), Hepburn sings "Bonjour, Paris!" asking, "Am I here? Is it real?" And it is. From the mid-'50s, Hollywood shoots Paris movies on location. Soon influenced by the French New Wave, the productions' tone shifts. Grittier, more urban—think Charade (1963). And the respect is mutual; the expo displays a book François Truffaut signed to Alfred Hitchcock.
Paris is reinvented again, after a 1970s lull, as a dark, menacing stage for Hollywood thrillers—Frantic (1988), Ronin (1998), The Bourne Identity (2002) among them. There is still room for nostalgia. Statues from Georges Méliès's garden in Hugo near the exhibit's exit evoke sentinels for movies past. But de Baecque notes, too, a "perverse" recent taste in Hollywood—and more pointedly after 9/11—for destroying the Eiffel Tower. Clips from Team America: World Police (2004) and G.I. Joe: The Rise of Cobra (2009) make the point, foils to Edison's awe in 1889.
Paris Seen by Hollywood itself creates a curious special effect. On billboard posters promoting the expo, a glamour shot from Charade, Audrey Hepburn is back, all over town. And somehow the real Paris feels a little more Parisian still.