Hollywood's Most Bankable Stars: The 50 Highest-Grossing Actors of All Time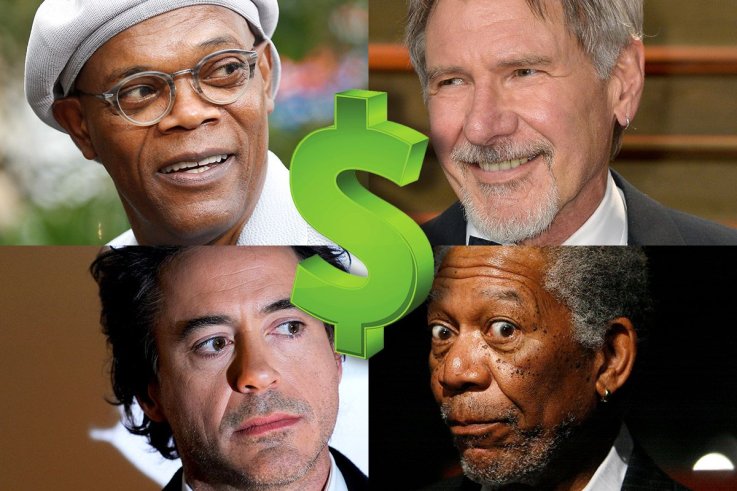 "Hollywood is a place where they'll pay you a thousand dollars for a kiss and fifty cents for your soul," Marilyn Monroe famously quipped in her autobiography, My Life. While the price of a soul in today's Hollywood remains unverified, the rewards attached to acting earn its biggest stars much more than $1,000.
Between 1999 and 2003, Keanu Reeves received $262 million for the Matrix trilogy. For the Mission Impossible series, from 1996 until the present day, Tom Cruise has pocketed a tidy $290 million—and counting. In 1999, Bruce Willis received what remains the biggest sum for a single movie ever: an estimated $120 million for his role as Malcolm Crowe in The Sixth Sense.
In Hollywood's corporate calculations, the truth is that these actors are often paid not so much for kissing nor to buy their souls, nor, in many cases, for their acting. What producers really seek is a celebrity name: for Hollywood's biggest stars, their name alone is enough to make a movie a box-office hit.
Johnny Depp's role as Captain Jack Sparrow in the Pirates of the Caribbean series is an illustrative example. So far, he has reportedly earned more than $300 million from the franchise. Depp himself describes the amount as "ridiculous"—but "if they're going to pay me the stupid money right now, I'm going to take it." One of the movie's producers, however, explained the logic behind his soaring salary in 2011. "These may seem like astronomical figures," he said, "… but Depp commands huge leverage because without him the franchise would be dead and buried." In total, the Pirates of the Caribbean franchise grossed $1.5 billion at the US box office—a fifth of which went to Depp.
It says a lot about the money Hollywood makes that, in the ranking of which actors' careers have achieved the highest gross at the box-office in total, Johnny Depp doesn't even make the top ten. All the movies Johnny Depp has ever starred in have made a total of $3.7 billion in the US—substantially less than the career totals of Hollywood's biggest money-makers. Yet even next to that sum—$3.7 billion—the $300 million Depp has made from the Pirates of the Caribbean franchise begins to look a little less "astronomical." That just goes to show the scale at which Hollywood operates. This gallery goes through the 50 actors who tower above the rest.
The numbers are taken from BoxOfficeMojo, are U.S. box office only and do not include cameos or voice-acting roles. Don't miss the full gallery.