Holocaust Remembrance: U.S. Home to Many Neo-Nazis, Almost Half of Canadians Believe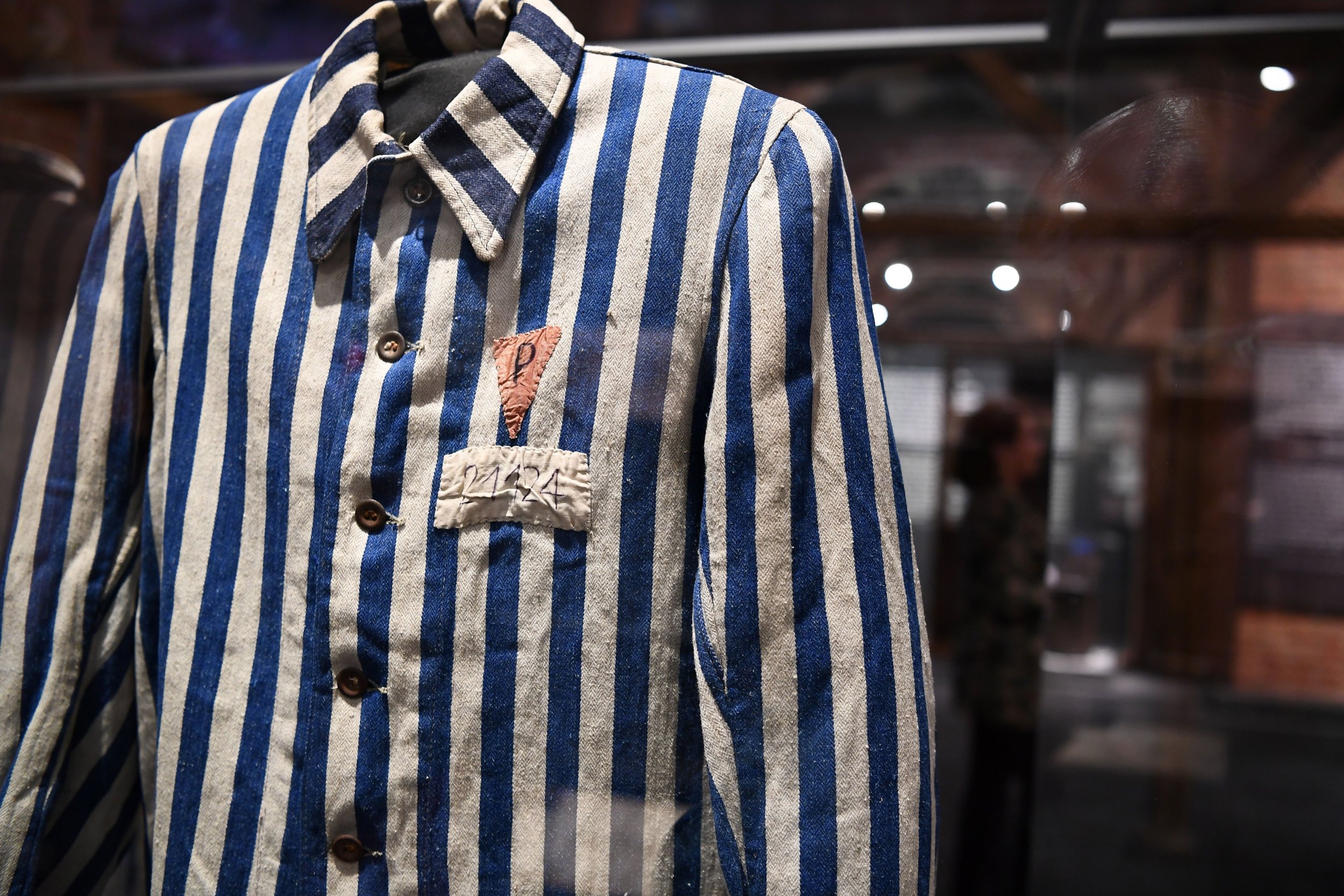 A new Holocaust education survey has found that many Canadians believe the U.S. is home to a large number of neo-Nazis, and that people now care less about the Holocaust than they used to.
The data come from a study released Thursday by the Azrieli Foundation in partnership with the Conference on Jewish Material Claims Against Germany (Claims Conference). The organizations also compared this year's findings in Canada with a similar April 2018 study analyzing U.S. perceptions of the World War Two-era genocide.
Though the study produced "largely positive" findings and broad support for more extensive education on the issue, the final report warned of "critical gaps in general Holocaust awareness and detailed Holocaust knowledge in Canada, specifically among Millennials and Gen Z" respondents, i.e. those aged 18-34.
One striking finding from the study is the Canadian perception of their southern neighbors. While just 17 percent of all Canadians believed there were a great deal or many neo-Nazis in their country today, 47 percent believed it to be true of the U.S.
Interestingly, 51 percent of all Americans surveyed for the April study also thought there were a great deal or many Nazis in their country. The two sides of the border were largely united in their belief it is unacceptable for anyone to hold neo-Nazi views—78 percent in the U.S. and 79 percent in Canada—or use neo-Nazi slogans or symbols—72 percent in the U.S. and 79 percent in Canada.
A rising problem
Heidi Beirich, an intelligence project director at the Southern Poverty Law Center, told Newsweek that increased neo-Nazi activity in the U.S. is certainly cause for concern. She explained that her organization began noticing an uptick in activity in around 2015, noting "these ideas have found a home in a way that really wasn't acceptable before."
Beirich explained the spread of neo-Nazi ideas and inter-group organization has been greatly aided by social media platforms and the internet more generally. "The online world allows that propaganda to proliferate in a way that it just couldn't in past decades," she said.
Neo-Nazi groups and violence certainly exists in Canada, and earlier this month was described by the Minister for Public Safety, Ralph Goodale, as a serious concern. But neo-Nazis north of the border have not received comparable coverage to those in the U.S., where a deeply polarized political environment continues to encourage more extremism.
"It is certainly a rising problem in the United States and a serious concern," Beirich explained, suggesting "it's actually going to get quite a bit worse on the violence front" before it gets better.
Democratic Party gains in the 2018 midterm elections have left white supremacists feeling "like their hopes that were rising with [President Donald] Trump were a bit dashed," Beirich said. As the 2020 presidential election approaches and Trump remains mired in scandals and investigations, they may become even more desperate. And if Trump is voted out, "all bets are off," Beirich warned. "These people are going to freak out."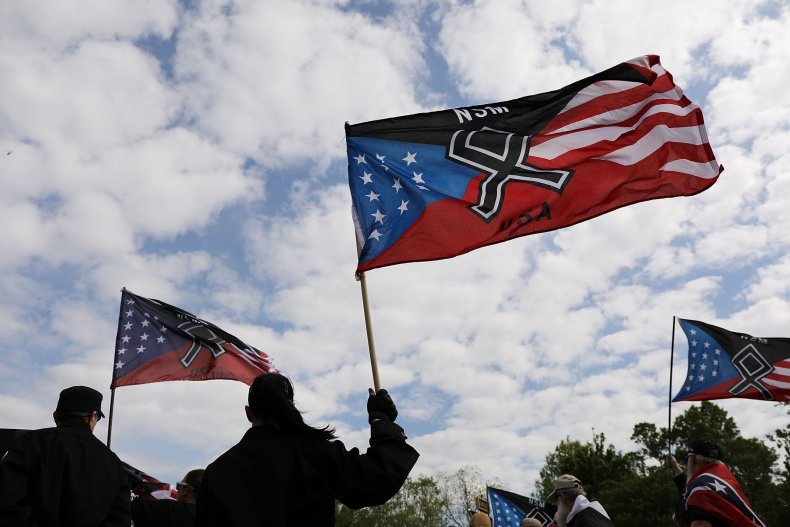 Knowing our history
In general, the Azrieli Foundation and Claims Conference said the survey's findings were positive. A press release explained there is a clear desire for better Holocaust education in schools among Canadians (82 percent) and Americans (88 percent).
Respondents in both nations—85 percent in Canada and 80 percent in the U.S.—also believe continued education about the atrocity is vital to prevent a repeat, which 45 percent of Canadians and 58 percent of Americans believe is possible.
Of greater concern is that just 57 percent of Canadians believe anti-Semitism exists within the country today, and only 45 percent of young people. The organizers also warned that 54 percent of all Canadians did not know that 6 million Jews were killed during the Holocaust, rising to 62 percent for Millenials and Gen Z.
Furthermore, 57 percent of Canadians and 70 percent of Americans said people today care less about the Holocaust than they used to. Such apathy could certainly be considered cause for concern.
Perhaps most shocking is that 15 percent of all Canadian adults had not even heard or were unsure if they had heard of the Holocaust, rising to 22 percent for Millenials and Gen Z respondents.
Respondents' lack of knowledge of Canadian history specifically was also notable. Only 19 percent knew that Canada maintained a near-closed border policy during World War Two, turning away 900 European refugees in just one 1939 incident. Thirty two percent even believe Canada had an open-border policy.
Naomi Azrieli, CEO and chair of the Azrieli Foundation in Canada, told Newsweek that continued focus on Holocaust education is the key to improving on some of the "particularly alarming" results in the newest survey.
Azrieli said she was disappointed in the showing of young responders. "If we want the next generation to successfully uphold tolerant, thoughtful, democratic society, we have to ensure they know our history," she warned.
Azrieli also noted that those who know the most about the Holocaust are the least likely to consider neo-Nazi views or behavior acceptable. The study found that sixteen percent of Canadians who had never heard of the Holocaust considered neo-Naziism acceptable, compared with 4 percent of those with detailed Holocaust knowledge.
"So there's a broad ripple effect of this kind of education," Azrieli told Newsweek. "It's education that leads to generally more tolerant attitudes, oftentimes even to a willingness to take action, to not stand by."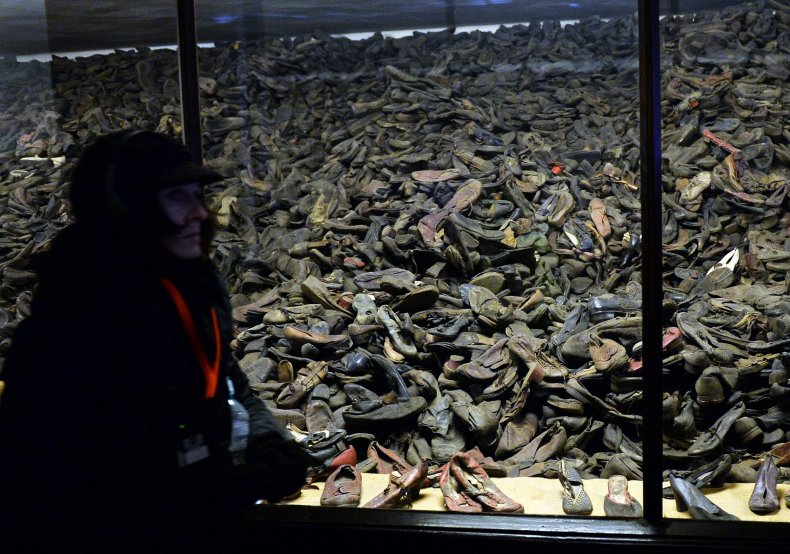 The battle against indifference
Sidney Zoltak, an 87-year-old Holocaust survivor worked on the survey development team for this study. He also stressed to Newsweek the importance of detailed and—ideally compulsory—Holocaust education in schools in Canada and further afield, something he is directly involved in.
Zoltak was born in the town of Siemiatycze in northeastern Poland in 1931. The settlement was taken over by the Soviet Union in 1939, but passed to control of the Nazis in June 1941. Zoltak and his family were forced into a ghetto in 1942, which was liquidated months later.
Fortunately, Zoltak and his family were able to escape. They were hidden by sympathetic locals until the end of the war, changing location every few months to avoid detection. After the war, the family returned to Siemiatycze. After Sidney's father died in 1945, the family relocated to Italy and then in 1948 to Canada.
He now dedicates time to sharing his experience of the Holocaust with school children, providing them with a personal link to the tragedy—something that is increasingly rare. He describes "my experience surviving the Holocaust, as well as about my community before the war."
Zoltak said the children's reaction "is incredible… They're attentive, they're respectful. At the end they're very thankful because they've learned something they didn't know before … They're moved by it and i think they remember it for many years to come."
"Education is the most important thing and it has to start in schools," Zoltak believes. "One of the factors—the contributors—to all this, were the countries who did absolutely nothing, just indifference. And the indifference, I would say, is a major contributor to the enormity of the tragedy."
"The whole picture is very complex, it's not easy to understand. Sometimes we—who went through all that—shake our heads in disbelief and say, 'Could it have happened to me? Impossible.' It is unbelievable that it did, but nevertheless, it did."