After Holocaust Cartoon Contest, Iran Announces 'Zionist Caliphate' Competition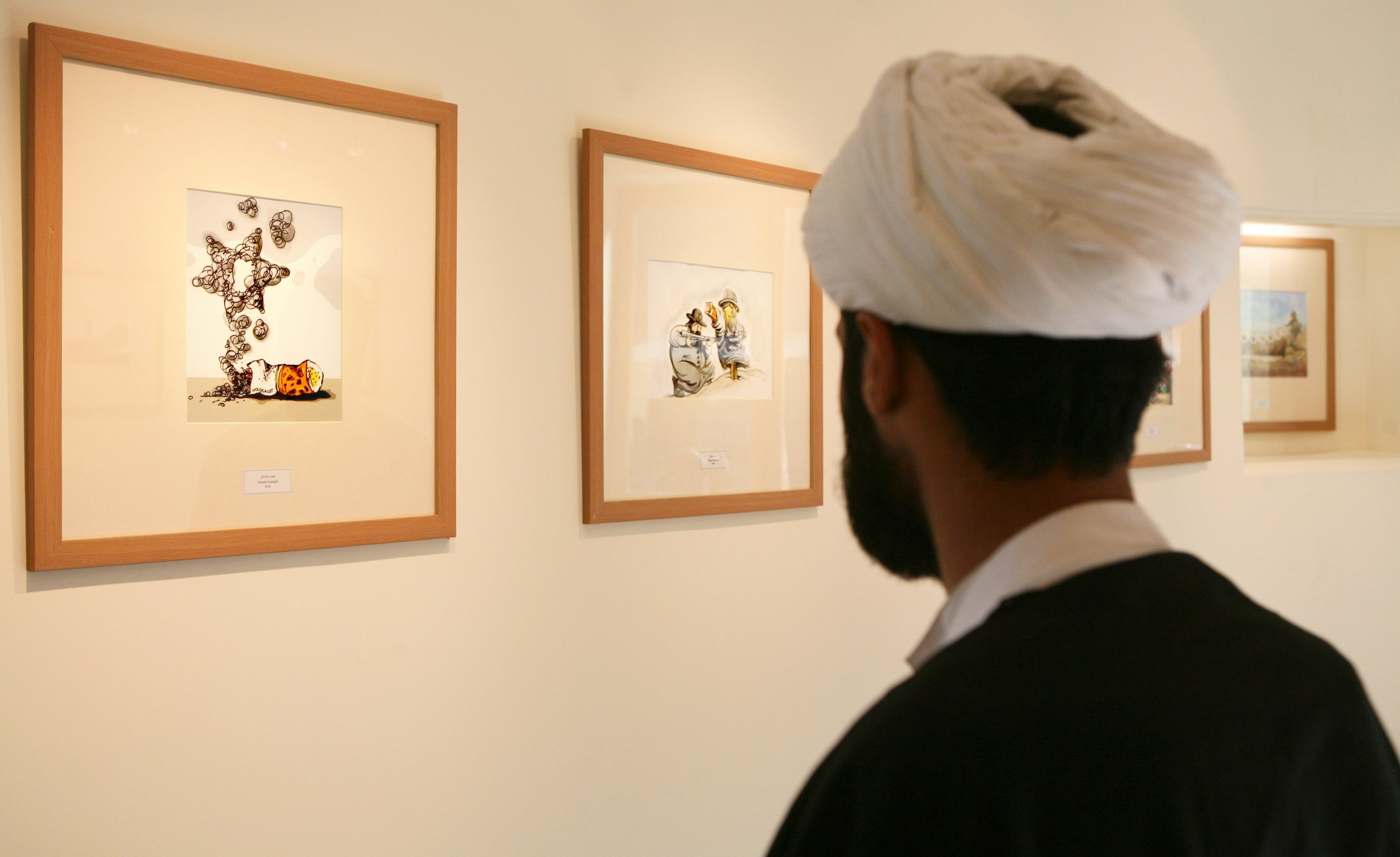 Iran is to host a "Zionist Caliphate" cartoon contest that requests artworks about the Jewish ideology and crimes committed by the Islamic State militant group (ISIS).
The event, to include both theme and portrait sections, will focus on "Zionism, terrorism and racism" and "ISIL terrorism and genocide in the name of religion and to the benefit of the Zionists," according to a statement issued by the Iranian Cultural-Art Masaf Institute, as cited by the semi-official Iranian Fars news agency.
The prizes for the contest include $5,000 for the winning cartoon, $1,000 for the best caricature and $500 awards for the top four selected artworks in the competition.
Entrants have until June 16 to submit their works, meaning that the event is likely to be held before the end of the month, although no precise date has been offered.
The announcement of the events comes after a widely condemned Holocaust cartoon contest held in Tehran last month.
The U.N.'s cultural agency said that the contest went "against the universal values of tolerance and respect, and runs counter to the action led by UNESCO to promote Holocaust education, to fight anti-Semitism and denial."
The contest held on May 14 for two weeks saw artists from 50 countries enter their artworks. The competition's unnamed secretary told Fars: "We have witnessed the eye-catching participation of the Western and European cartoonists in this edition of the exhibition, with the French artists showing the largest presence."
Many of the artworks, in their hundreds, castigate Israel and its government for policies toward Palestinians, but use anti-Semitic visuals and Holocaust denial to do so. Some of the cartoons make light of the Nazi slaughter of 6 millions Jews in World War II.
Israeli Prime Minister Benjamin Netanyahu condemned the cartoon contest held in May as proof that Iran was preparing for another Holocaust. "It denies the Holocaust, it mocks the Holocaust and it is also preparing another Holocaust," he said. "I think that every country in the world must stand up and fully condemn this."