'Nazi Grandma,' 88, Convicted of Holocaust Denial in Germany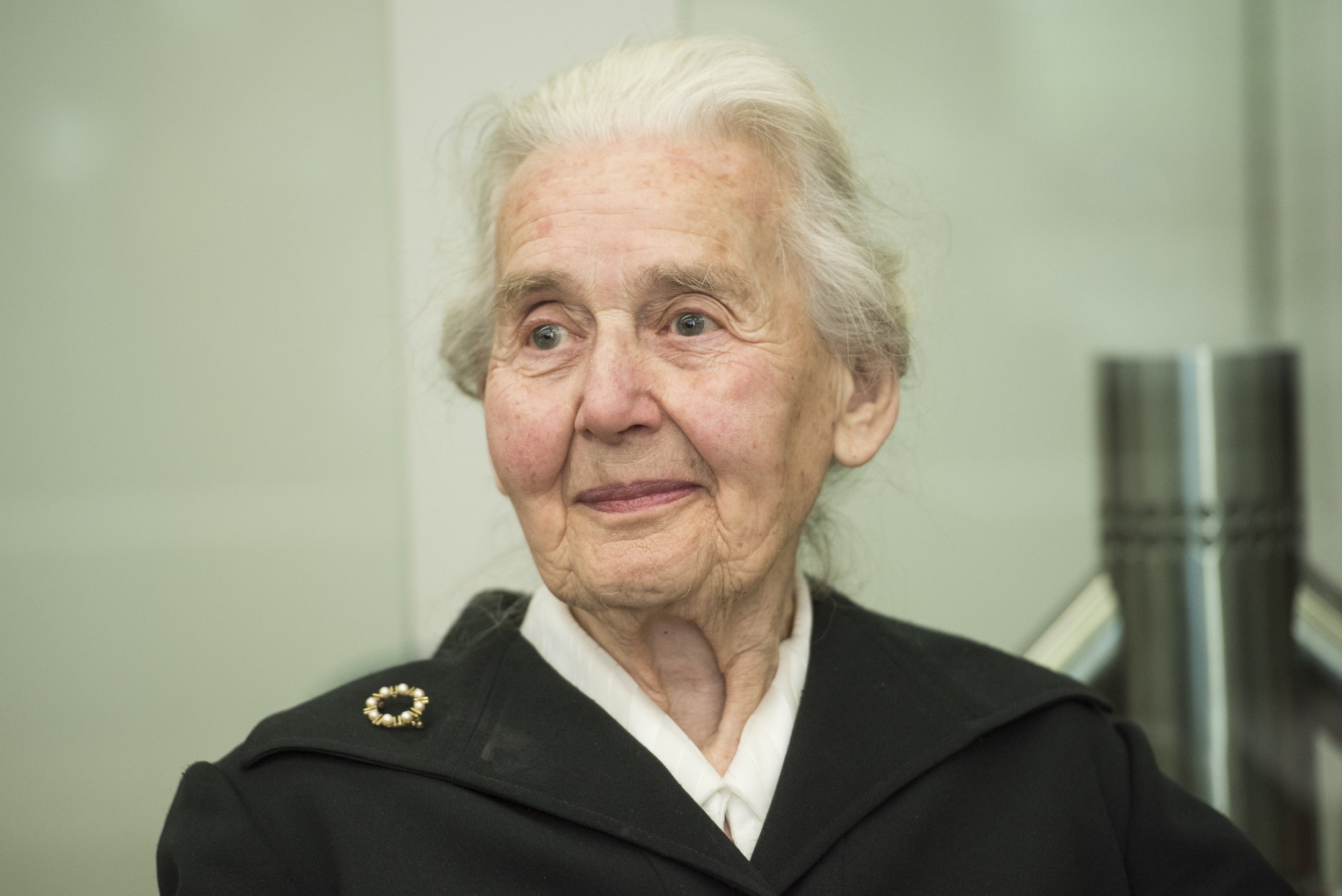 An 88-year-old woman dubbed "Nazi Grandma" by the German press has been convicted of Holocaust denial.
Ursula Haverbeck was found guilty by a court after she denied at a Berlin event in 2016 the vast, systematic murder of Jews under Adolf Hitler. She has been sentenced to six months in jail.
Haverbeck has repeatedly downplayed or denied Nazi crimes. According to Deutsche Welle, in a TV appearance, she called the atrocity "the biggest and most sustainable lie in history." She has also referred to an "Auschwitz lie" at a separate trial.
The right-wing activist is also set to face a courtroom once again in Detmold, a town in the west of the country, on November 23, appealing two guilty verdicts of incitement to hatred because of a letter she wrote to the town's head of government and journalists, questioning the systematic slaughter of Jews between 1941 and 1945.
In 2008, authorities banned the right-wing education center Collegium Humanum that Haverbeck set up with her late husband, Werner Georg Haverbeck, who had been active in Hitler's Nazi party leading up to and during World War II.
The right-wing magazine Stimme des Reiches, which translates to "voice of the empire," has carried Haverbeck's writing, also denying the Holocaust's existence.
In Germany, a range of actions promoting Nazism or downplaying the atrocities committed by the Nazi regime have been criminalized. According to an article on the website of the Holocaust memorial center Yad Vashem, German law prohibits "incitement, denial, approval of Nazism, trivialization or approval, in public or in an assembly, of actions of the National Socialist regime."
Until a year ago, the publication of Hitler's racist autobiographical tract Mein Kampf was also banned. But when the copyright on the work, which had been owned by the state of Bavaria, ran out, the ban was lifted, and a heavily annotated version of the book designed for academic study was released in 2016.