Holocaust Denier Arthur Jones Wins Illinois GOP Congressional Primary, Says He's Merely an 'American Patriot'
Arthur Jones, a Holocaust denier and "long-time neo-Nazi" whose website promotes anti-Semitic material, is the Republican Party's official candidate in a congressional district spanning areas of Chicago after he ran unopposed in a primary.
The 70-year-old Vietnam War veteran, who is standing in Illinois' 3rd Congressional district for a seat in the House of Representatives, is a notorious white supremacist. His own party, the Illinois Republicans, denounced him and he will not receive the GOP's endorsement as a candidate.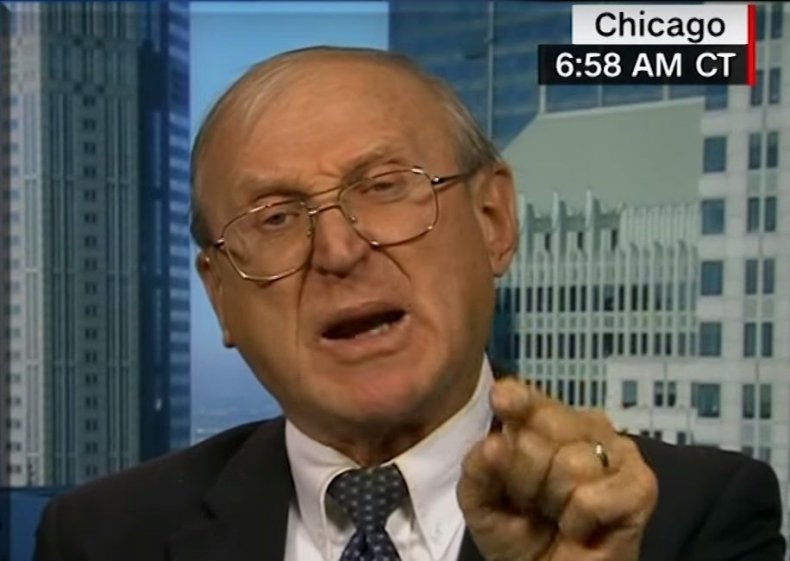 Jones's campaign website has a section called "Holocaust?" and displays a leaflet which reads: "This idea that "SIX MILLION JEWS," were killed by the National Socialist government of Germany, in World War II, is the biggest, blackest, lie in history...there is no proof such a so-called "HOLOCAUST," ever took place in Europe, against the Jews."
Another section, titled "Hate Speech?", carries a leaflet calling Jewish teachings "Satanic" and "pornographic". The leaflet also hails President Abraham Lincoln for "his White Racialist views" and criticises the Republican Party for "their fraudulent claim that Abraham Lincoln was a Liberal Race Traitor".
The website is awash with "America First" rhetoric, which has a history of usage among fascists and Nazis in the U.S., though it has since been adopted in the campaign language of President Donald Trump.
"I don't call myself a Nazi. I call myself an American patriot and statesman," Jones previously told CNN in an interview.
In a previous statement, Illinois Republican Party chairman Tim Schneider said there is "no place for Nazis like Arthur Jones" in either the party or the country. "We strongly oppose his racist views and his candidacy for any public office, including the Third Congressional District," Schneider said.
"Jones, a long-time neo-Nazi, has repeatedly run for elected office, always unsuccessfully," said the Anti-Defamation League (ADL), a civil rights group.
"He has been active in several political parties throughout the last few decades, including the conspiratorial and anti-Semitic Populist Party, the National Socialist White People's Party and, briefly, the American Nazi Party."
Jones will run against the incumbent Democrat Rep. Dan Lipinski, who won the seat after his father Bill, who held it before him, stepped down in 2005. The 2018 Congressional Elections will take place on November 6, 2018.