Holocaust Denier Running For Republican Seat Lashes Out At 'Jews Media' While Claiming He's Not Racist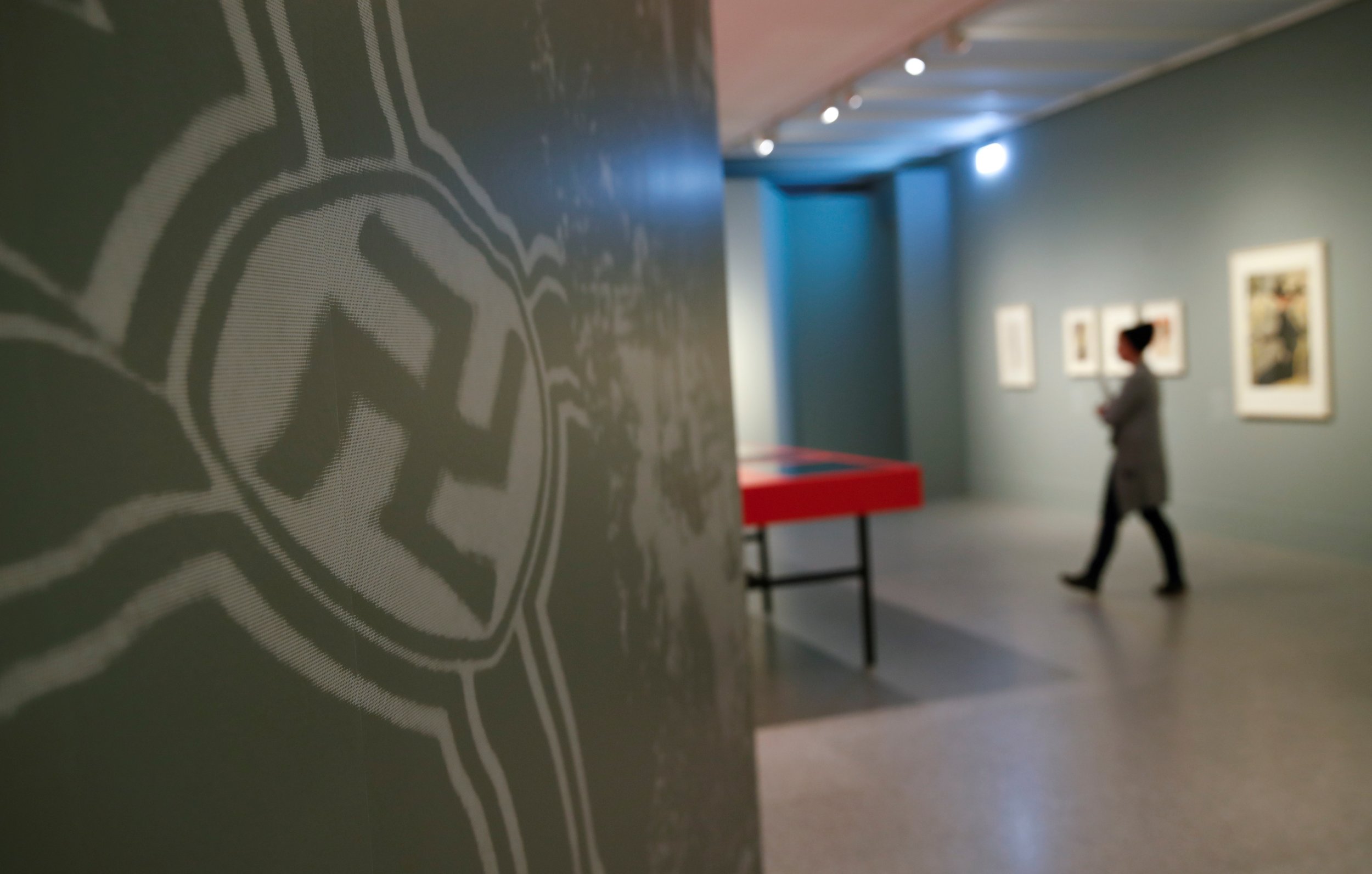 The Holocaust denier set to run for a congressional seat in Illinois has defended himself against claims of racism and accused what he calls the "Jews media" of "going nuts."
White supremacist Arthur Jones, the unopposed GOP candidate for the 3rd Congressional District in Illinois that represents parts of Chicago and its suburbs, got into a verbal spat with CNN's New Day host Alysn Camerota, who accused Jones of being "vocally and unapologetically racist."
After Camerota on Thursday asked Jones if he was a Nazi, the political hopeful lashed out at Jewish people and the media after it was suggested that his personal website was racist.
Separate images on the website show Jones speaking at the Aryan Nations Congress; carrying a banner in support of a "Muslim ban"; making a Nazi salute; speaking in front of supporters carrying Confederate flags; saluting the grave of the "late, great Senator Joseph R. McCarthy"; shaking the hand of "renowned historian David Irving"; and tearing the flag of Israel.
"For the past 15-20 years I have not had anything to do with any national socialist organization on a formal basis," Jones said. "I don't call myself a Nazi. I call myself an American patriot and statesman."
The denial prompted the host to outline a number of activities Jones participated in—including celebrating Hitler's birthday—that cast doubt on the claims.
"It's not vile and rancid, it's the truth," Jones said of his website, which also includes a section titled "Holocaust?" that features literature supporting Holocaust denial.
Jones said, "I personally picked the articles in there because they're true…. You Jews media, you've gone absolutely nuts. You think that Adolf Hitler's revived from the grave or something, but it's one man...myself, that's standing for the truth."
The congressional hopeful, who has unsuccessfully run for office a number of times, went on to describe the political system in the U.S. as a "Jew party system" and reiterated his denial of the Holocaust, which he described as "an extortion racket" and "poppycock."
Jones, whose "It's time to put America first" slogan echoes President Donald Trump's "Make America great again" platform, backed Trump in 2016 despite openly raising anti-Semitic objections to Jared Kushner, Trump's Jewish son-in-law.
Camerota said, "Arthur Jones, we've heard your opinion and we'll see what happens. Chances are, you'll go down in flames."
Despite running for the seat unopposed, Jones is unlikely to win in the left-leaning district. The Republican Party has also distanced itself from Jones's candidacy.
"The Illinois Republican Party and our country have no place for Nazis like Arthur Jones," party Chairman Tim Schneider said in a statement to the Chicago Sun-Times. "We strongly oppose his racist views and his candidacy for any public office, including the 3rd Congressional District."