Holocaust Museum Aims to Predict, Prevent State-Led Mass Killings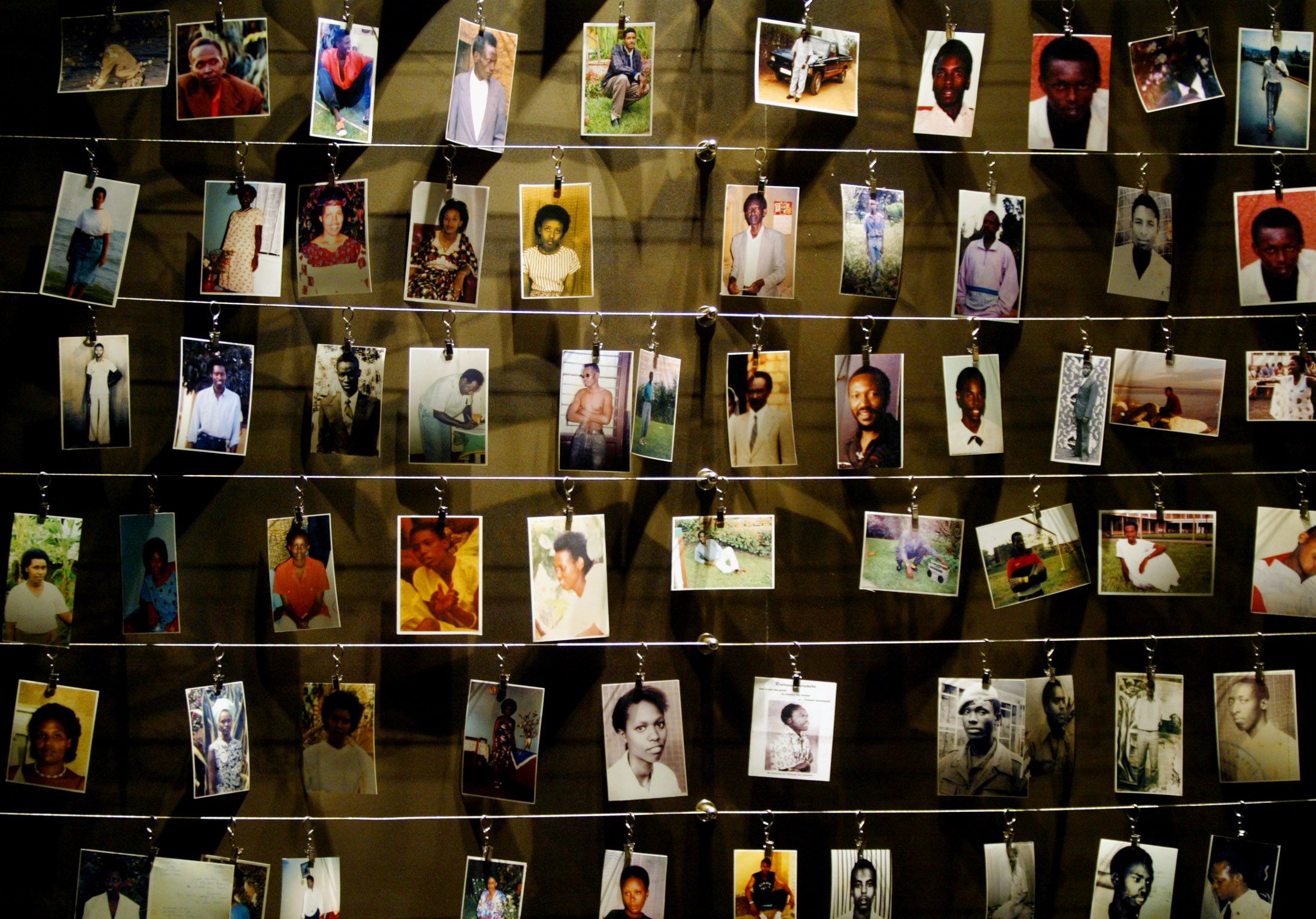 The phrase "Never Again" rings cold and hollow as the world faces one "Again" after another: instances of genocide and state-sponsored mass killings have continued to accumulate in the seven decades since the end of the Holocaust, along with responses that are too little and too late. Because the track record has been so disappointing, a new project aims to identify risk before mass killings even begin.
The Early Warning Project—launched publicly on Monday by the United States Holocaust Memorial Museum's Simon-Skjodt Center for the Prevention of Genocide and the Dickey Center for International Understanding at Dartmouth College—uses a combination of statistical analysis and expert opinions to try to gauge the risk of new mass killing episodes in countries around the world, and to turn the conversation to one of prevention rather than just response.
"Most of these countries will be put on the radar once the first shot is fired and once the bodies begin to pile up," says Cameron Hudson, director of the Simon-Skjodt Center for the Prevention of Genocide. But "preventive policies are more effective," he adds. They're "cheaper in terms of political cost, they're cheaper in terms of financial cost, and they save lives."
In its list of countries most at risk released Monday, the Early Warning Project ranks Myanmar first, followed by Nigeria, Sudan, Egypt and the Central African Republic. The detailed report also points to Ukraine, Burkina Faso, Libya and other countries that have seen significant increases in risk compared to the previous year's list (which was compiled while the project was in its test phase).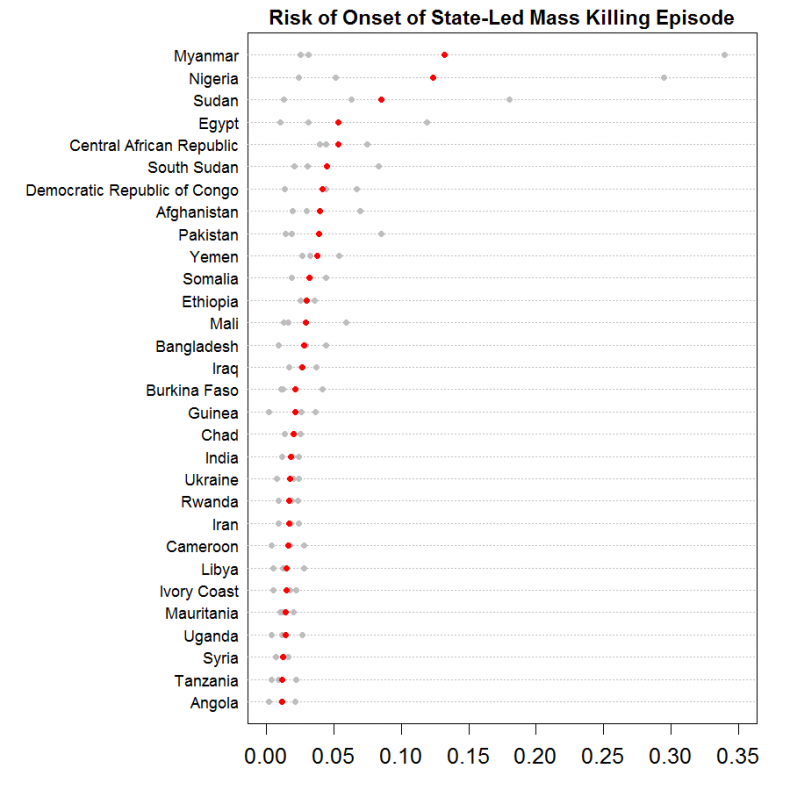 It's important to note that the list predicts risk for new episodes of state-sponsored mass atrocities in the next year or so rather than reflecting those that are ongoing, which would explain why a country like Syria barely made it into the top 30. The project considers countries with populations of more than half a million people and defines a new episode as one that includes the state-led or state-directed killing of more than 1,000 noncombatant civilians within a period of less than 12 months.
This statistical risk assessment component of the project is based on work that Ben Valentino—an associate professor of government at Dartmouth who Hudson says is "probably the foremost expert on mass killing and onsets of mass killing in the world"—started as a Simon-Skjodt Center fellow in 2011. Though it began as more of a thought experiment, Hudson says, "we realized this was a system we could bring to life."
The system plugs data—factors ranging from GDP per capita to whether there has been a coup or violent change of government in the last three years—from the U.N., the World Bank and other sources into three different risk-assessment models based on social science theories, research results and historical data that attempt to explain the onset of mass violence. To generate the best possible prediction of risk, the Early Warning Project uses an "ensemble" approach, averaging the results of each of the three models.
"One of the things that our system will do over time is begin to shed light on which combination of factors and indicators are going to have the greatest impact or likelihood of causing a new onset," says Hudson, who cautions that the theories are just that. There is still no certain way to predict mass violence. He and his colleagues hope their project will also spur academics to create additional models that will help hone predictions.
For those who might accuse the project of crying wolf, Hudson emphasizes that even the top country on the list, Myanmar, has only a 13.2 percent chance of seeing a new episode of mass killing based on the system's assessment. In other words, it predicts that there's an 86.8 percent chance there will not be an onset.
"If you go to your doctor and you don't exercise and you're overweight and have history of heart disease, and you smoke and you drink, you [still] might never have a heart attack," says Hudson, despite the doctor's warning that these factors increase your risk. "The same is true of these countries." Still, he says, there's a 90 percent likelihood that a country that has experienced mass killings in the last half century would have appeared in the Early Warning Project's top risk category.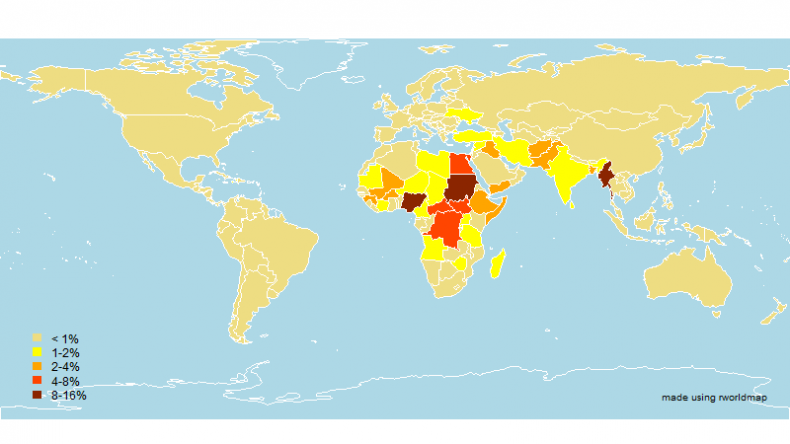 The project adds a qualitative component through its expert opinion pool, crowdsourcing thoughts from people with country and regional expertise, people who are knowledgeable in the field of mass killings, people who are present in the specific regions under scrutiny and others. Anyone can register to contribute thoughts and answer questions like: "In South Sudan, will a permanent ceasefire be honored as of September 31, 2015 [sic]?" and "Before 1 January 2016, will there be a new episode of mass killing in Yemen?"
The tool—a partnership with the Good Judgment Project for geopolitical forecasting led by University of Pennsylvania professors—makes it possible to track answers over time and be sensitive to changing events, like elections or a coup. The dynamic predictions complement the statistical risk assessment, which is based on data that's generally updated just once a year.
Hudson hopes the Early Warning Project will help shift foreign policies and resources toward prevention so that the more common crisis responses are less necessary. "We're not trying to start an alarm, but we are trying to start a conversation," Hudson says. "What are some things we can do early?" Though reliable early warnings of mass violence are still in their infancy, he'd like to see governments and activists grapple with these topics and devote resources to prevention.
"When we look back on the Holocaust, it is glaringly obvious that the international community missed clear early warning signs of the risk of impending genocide," Michael Chertoff, former U.S. secretary of homeland security and chairman of USHMM's Committee on Conscience, is quoted as saying in a USHMM press release.
The project has the potential to help "make 'Never Again' real," he added. "No longer can governments say that they 'did not know' as a means of justifying their inaction. This early warning system will get vital information to decision makers, academics and the public before atrocities begin, and in doing so, can help to save lives."