Holocaust Museum Head Blames New Texas Law, Not School Official, for 'Opposing View' Remark
The head of the Dallas Holocaust and Human Rights Museum blamed a Texas law mandating teachers to include "opposing" viewpoints in the wake of a school official telling educators that if they teach a book on the Holocaust, they should also include one offering alternative perspectives.
The law, signed earlier this year by Republican Texas Governor Greg Abbott, was intended to prevent the teaching of critical race theory, requiring teachers to include diverse and opposing viewpoints on topics.
A video obtained by NBC News shows a school administrator from the Carroll Independent School District instructing teachers to comply with the new law.
In the recording, Gina Peddy, the district's executive director of curriculum and instruction, can be heard telling teachers that if they include a book about the Holocaust, they should include books with other perspectives.
"Make sure that if you have a book on the Holocaust," Peddy says, "that you have one that has an opposing, that has other perspectives."
Mary Pat Higgins, the museum's CEO, told Newsweek that when she heard the recording, she was "horrified but not surprised."
"I was dismayed that she would offer the example that there might be a valid opposing view to the Holocaust that teachers should learn, because that is ridiculous," she said. The Holocaust is so well-documented. There is no valid opposing view."
Still, Higgins does not blame Peddy or believe she is antisemitic. Instead, Higgins said the law puts teachers in a difficult situation.
"The bigger issue is their struggle to interpret this new law and advise their teachers and keep them out of trouble, but also help them do their job they need to do every day of educating the children of Carol ISD," she said.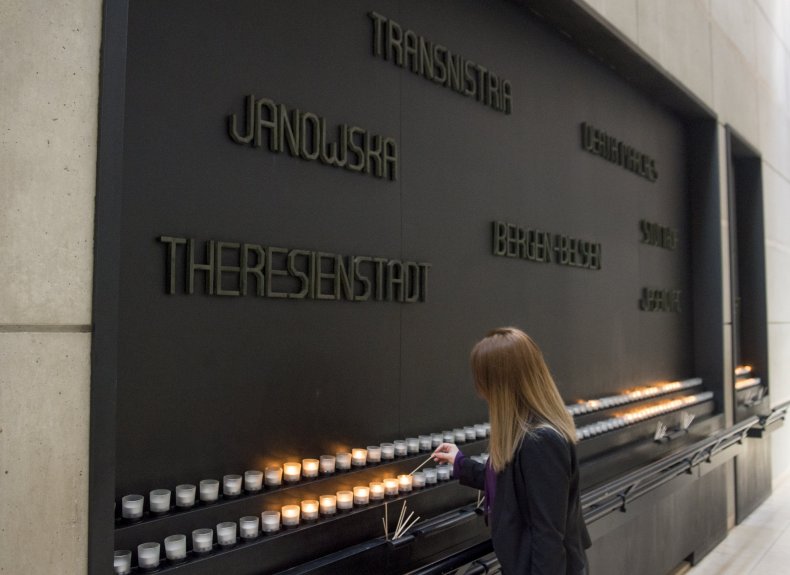 Higgins also criticized the ambiguity of the law, saying she was concerned that it left the interpretation of whether a subject is controversial to a district, teachers or parents.
"It's not clear," she said. "When there's ambiguity, it opens the door for bias and prejudice to be the determining factor in the decision making process."
Higgins said the law is troublesome because it requires teachers to include perspectives that are not based in truth, rather than "actual historical fact."
"When you're teaching difficult history which is essential for the development of our youth, so they'll be able to face the issues of tomorrow, there will always be opposing views to factual evidence. There are Holocaust deniers. Are their opposition valid? Absolutely not, and it shouldn't be taught."
In the aftermath of the recording, the school district clarified that books advocating Holocaust denial would not be added to their schools.
Superintendent Lee Ledbetter said in a statement Thursday that the district recognizes that there are "not two sides of the Holocaust."
"The comments made were in no way to convey that the Holocaust was anything less than a terrible event in history," Ledbetter's statement continued. "As we continue to work through implementation of HB 3979, we also understand this bill does not require an opposing viewpoint on historical facts."
The comments received widespread condemnation.
"This is horrible," tweeted Bernice King, the youngest child of civil rights icon Dr. Martin Luther King, Jr. "The 'opposing perspectives' that downplay or deny the evil ideology behind and the devastation of the Holocaust are: 1. Deception 2. Nazism 3. Fascism ... Children should be taught that these 'perspectives' are inhumane. Character education matters."