Holocaust Survivor Returns to Home of Family Who Saved His Life 75 Years On
There's a white house that sits on a street in the Brussels suburb of Auderghem in Belgium. Standing three stories tall on a road lined with trees not far from a busy highway, to most it would appear like an ordinary house.
Yet to David Rossler, born Daniel Langa, it was so much more than that.
David was just one when World War II began. Living in Brussels, like many others, his family suffered immeasurable cruelty as the persecution of the Jewish community began.
David and his family moved several times during the war. Eventually his father and uncle would be arrested. They would later be murdered in the concentration camps.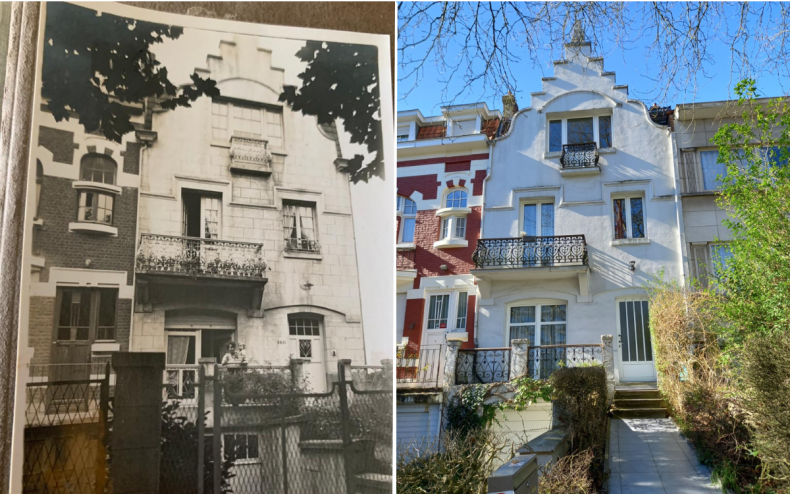 Initially, David and his mother took shelter in a Catholic convent in Brussels. His story might have ended there had it not been for the heroic actions of the Mother Superior, who helped them escape detection when the convent was raided.
Many children ended up being sent to concentration camps during those raids around Brussels. But David and his mother survived thanks to a courageous Belgian family who lived in that white house in Auderghem.
Georges Bourlet and his four young adult children, Paul, Jacques, Anne-Marie, and Christiane provided shelter to David and his mom in 1944 during the final stages of the war.
In doing so, they risked their own lives. Had the authorities discovered David and his mom then the Bourlets would have almost certainly been sent to a concentration camp themselves.
After the war, David's mother remarried and he went on to take the name of his stepfather, a survivor of Auschwitz. The family moved to Austria and, in time, lost touch with the Bourlets.
In an era before the internet and social media, when phones were not so smart, this was a common occurrence. But even as the decades went by and David went from boy to man to father and grandfather, that white house and the Bourlets never left his thoughts, even if he was hesitant to talk about that period for a long time.
Those memories though, were fuzzy at best. David had, after all, only been a small child during that turbulent and traumatic period. Yet he longed to reconnect with that part of his history. That was what prompted his adult son, Lionel, to take up the search.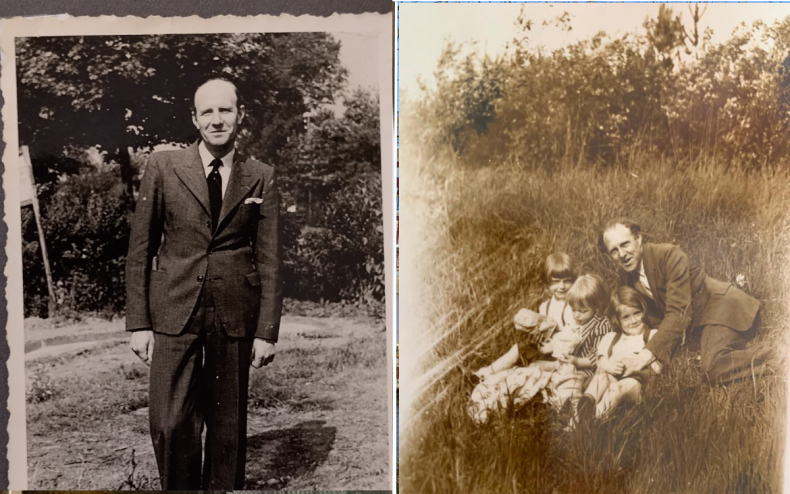 Lionel spent several years trying to find the Bourlets and the house his father took shelter in. Having explored countless avenues, he decided to post an appeal for help in finding the Bourlets to Facebook.
"I had no other alternatives," Lionel told Newsweek. "I am not an expert in genealogical research at all and the authorities in Belgium did not want to follow up on my various requests because of the new GDPR privacy rules."
He didn't hold out much hope of finding answers there. But then he received a response from Marie Cappart, country manager for MyHeritage in Belgium, who had her own reasons for wanting to help.
"My husband lost his grandfather during the war. He died at the concentration camp in Auschwitz-Birkenau," Marie told Newsweek. "My own great grandmother also died in the camp at Ravensbrück. She was British and was in Belgium as part of the resistance. Sadly she was caught by the Nazis and deported. She never came back."
"I know personally how it feels to look for answers," she said. "I saw this as a way to pay it forward for all the good that others have done in history, to help them tell their story."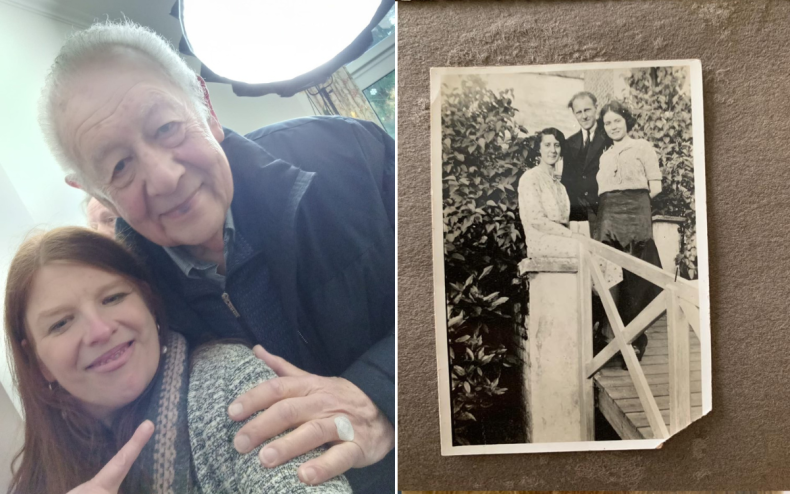 Describing it as a "race against time" with David in his 80s and Lionel desperate for answers, Marie said she began to dedicate every waking moment to finding answers.
Even so, she felt she it was like "searching for a needle in a haystack." Yet, by cross referencing data from a range of sources available on MyHeritage she eventually found that needle: information on Georges Bourlet's daughter, Anne-Marie. She discovered Anne-Marie had been born in Auderghem in 1929 and later married someone with the surname Dedoncker with whom she had five children.
That, in turn, led her to Xavier, one of Georges Bourlet's grandsons. Even more incredible still, during her searches, Marie was also able to ascertain that the white house was still owned by the Bourlet family.
After contacting several other members of the family, Marie suggested they meet at the place which had provided David and his mom with a safe haven during their darkest hour.
So, on a bright clear day, David, now 84, returned to the house he had called home when he needed one most. MyHeritage captured that the moment David set eyes on the house, over 75 years on from the last time he was there.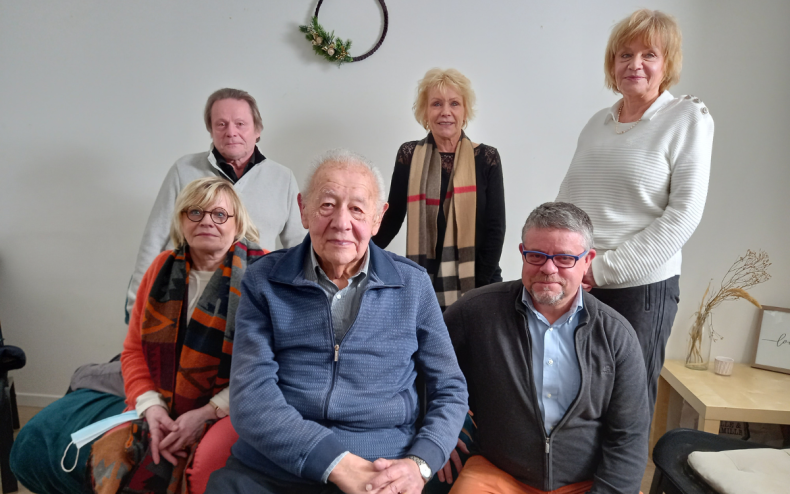 It was a powerful moment for David, who recalled how Georges Bourlet had been afraid of being caught and denounced for harboring them so began skipping work and spending his days in a nearby cafe.
"It was an incredibly emotional day for us," Lionel said. "I was able to see, with my own eyes, the place where my father was kept safe from the Germans all those years ago."
"Both the meeting with the descendants and the return to these places almost 80 years later was a very important emotional charge."
On several occasions, David had to take a moment to compose himself. "This subject was for a long time a more or less taboo at home because it aroused an intense emotion with my father," Lionel explained. "It is therefore understandable that the memories that day were very intense. My father took a few days, even weeks, to absorb the emotion and recover completely."
Xavier, Georges Bourlet's grandson, had only known part of what his grandfather did during the war. In meeting David and hearing his story, Lionel is satisfied that has changed. "It's important to my father for younger generations to hear his story and understand that there must be no more hate and no more war," he said. "The cost of war, as he experienced it, was too great."
While both he and David are thankful to the tireless work of Marie and MyHeritage, his biggest thanks are reserved for Georges. "In Jewish tradition, there is a saying that 'He who saves one life saves all of humanity'; Georges Bourlet saved humanity nine times over," he said.
Lionel and his family will be submitting their testimony to Yad Vashem in hopes that Georges Bourlet will be recognized for heroism and granted the title of Righteous Among the Nations.