Holocaust Survivor Left in Tears After Arab Plumbers Refuse to Charge Her for Their Work: 'Her Life Story Touched My Heart'
A Holocaust survivor was moved to tears by a heartwarming gesture from two Arab-Israeli brothers, who waived her four-digit plumbing fee.
As first reported by Israel's Channel 12 News, Simon and Salim Matari went to the home of 95-year-old Rosa Meir in the northern port city of Haifa following a call regarding a leaky pipe.
But after arriving at the address and learning of her arduous past, the Matari brothers said "they couldn't take a cent from her" and waived all costs.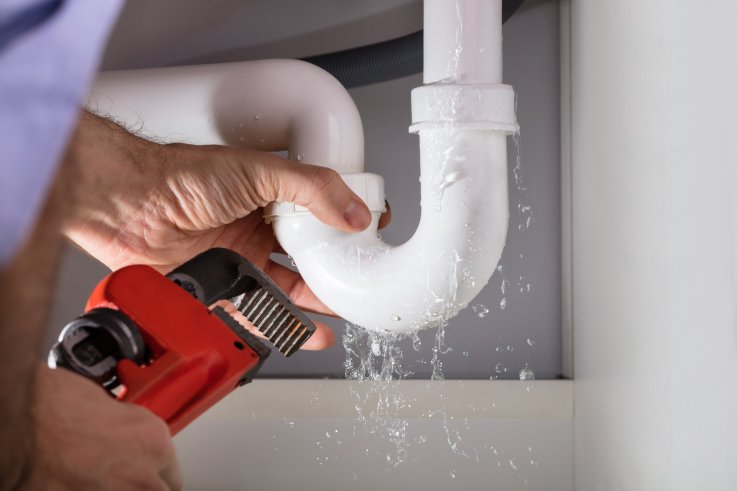 Brothers and plumbers Simon and Salim Matari said they would not take a cent from Holocaust survivor Rosa Meir after hearing her story.
"When we got there, we saw there was a large blast of water and we started fixing it," Simon told the news outlet.
"At some stage, while working, my brother Salim started to talk to Rosa about her life. She told us she's 95, a Holocaust survivor, and that she has a daughter."
"Her life story touched my heart. At that moment, I decided I won't take a cent from her," he continued.
It was then that the brothers decided to waive the fees coming up to 1,000 New Israeli Shekels—equivalent to $285— and instead, wrote a heartfelt message on her receipt.
"Holocaust survivor, may you have health until 120," the message read, adding that the cost of the service was "0 shekels."
"The brothers really surprised me," she said. "It was so moving and uplifting, and I thanked them a lot."
The gesture came at a time when relations between Jewish- and Arab-Israelis have become increasingly fraught.
Last Thursday, over 20,000 Arab-Israelis refused to work and observed a general strike in the northern town of Majd al-Krum. It followed the death of two brothers and a further individual who were all killed in a brawl involving knives and guns in the town earlier that week.
Despite being legal citizens in the state of Israel, Arab-Israelis say they are frequently treated as second-class citizens and that police ignore violence in their communities.
Police said there have been more than 70 killings in Arab communities in Israel this year, almost twice the recorded figure in each of the past two years.
The 13 newly elected Arab Israeli members of the Israeli Parliament also skipped out on their swearing-in ceremonies to take part in the strike.
In a statement released on Sunday, embattled Prime Minister Benjamin Netanyahu condemned the recent violence and pledged more resources to protect the country's minority. Arab-Israelis make up roughly 20% of the country's population.