Holocaust Survivor's Murder in Her Paris Home Investigated as Anti-Semitic Crime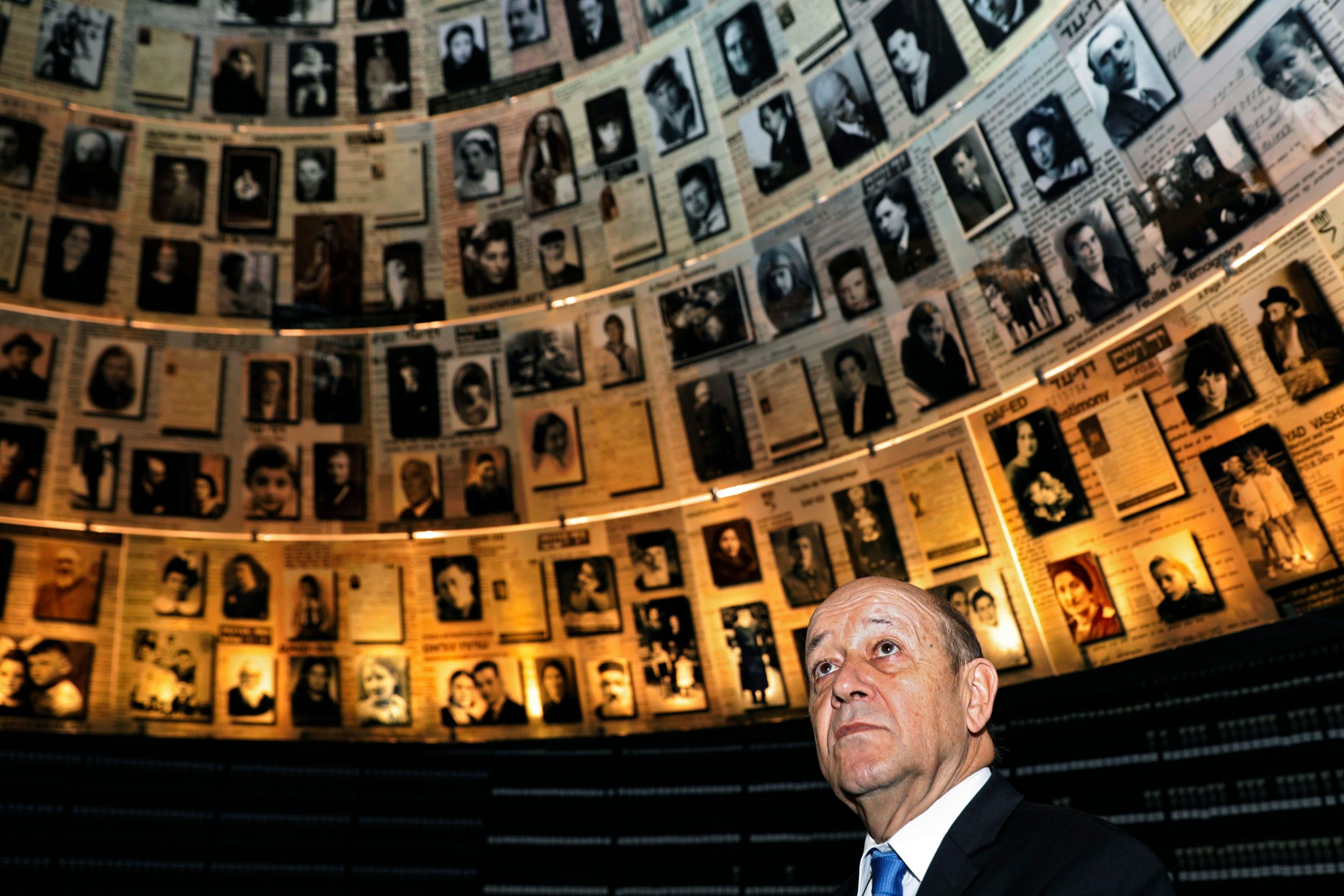 The murder of a Holocaust survivor in her Paris home shocked France's Jewish community, which is demanding justice and clarity from the authorities.
The victim was identified as 85-year-old Mireille Knoll. Her charred body was stabbed 11 times and found Friday in her apartment in Paris' 11th arrondissement, according to the anti-Semitism watchdog Protection Service for the Jewish Community (Service de protection de la communauté juive, SPCJ). SPCJ works closely with the French Ministry of the Interior and shared the news of the murder on social media on Sunday.
Two men in their twenties, both previously known to the authorities, were detained in connection with the murder in the past three days, French publication Le Parisien reported. Investigators have opened an investigation on Monday including anti-Semitism as a possible motive for the woman's murder, according to French media.
French Foreign Minister Jean-Yves Le Drian, who was on a trip to Israel on Monday in which he visited the World Holocaust Remembrance Center Yad Vashem, confirmed to reporters that the murder was likely motivated by anti-Semitism.
"I had just completed my visit to Yad Vashem and I heard about the horror of the murder. We currently cannot say the reason for the murder was anti-Semitism, but it is plausible, and it will not be surprising," he said, quoted in Israeli newspaper Haaretz, adding that the crime highlight the continuous struggle to fight anti-Semitism.
French-Israeli center-right lawmaker Mayer Habib shared more information about Knoll on his social media profiles on Sunday, after speaking to her Israeli relatives who were visiting the woman in the French capital for the Passover holiday. Habib said Knoll escaped the 1942 mass arrest of more than 13,000 Parisian Jews ordered by Nazi authorities, remembered as Vélodrome d'Hiver (or "Vél d'Hiv") roundup, who were then deported to concentration camps.
"She died in 2018 in the face of hatred and barbarism of an Islamic extremist," he wrote, even though the authorities have yet to release the identity of the suspects.
The Representative Council of French Jewish Institutions (CRIF) called for a "white march" in Knoll's memory set for the evening of March 28 after appealing to the authorities to carry out the ongoing investigation with maximum transparency "so that the motives for this barbaric crime are known to everyone as soon as possible."
"The inhumanity of this murder sends us back to that of Sarah Halimi just one year ago," CRIF's statement added, referring to the murder of a 65-year-old Orthodox Jewish woman who, like Knoll, lived in Paris' 11th arrondissement and was killed last April. The murder suspect is her neighbor, who shouted "Allahu Akbar" before throwing her off a balcony, who is currently undergoing treatment at a psychiatric facility, as Le Monde newspaper reported in January.