Israeli Teen Fined for Urinating on Auschwitz Holocaust Memorial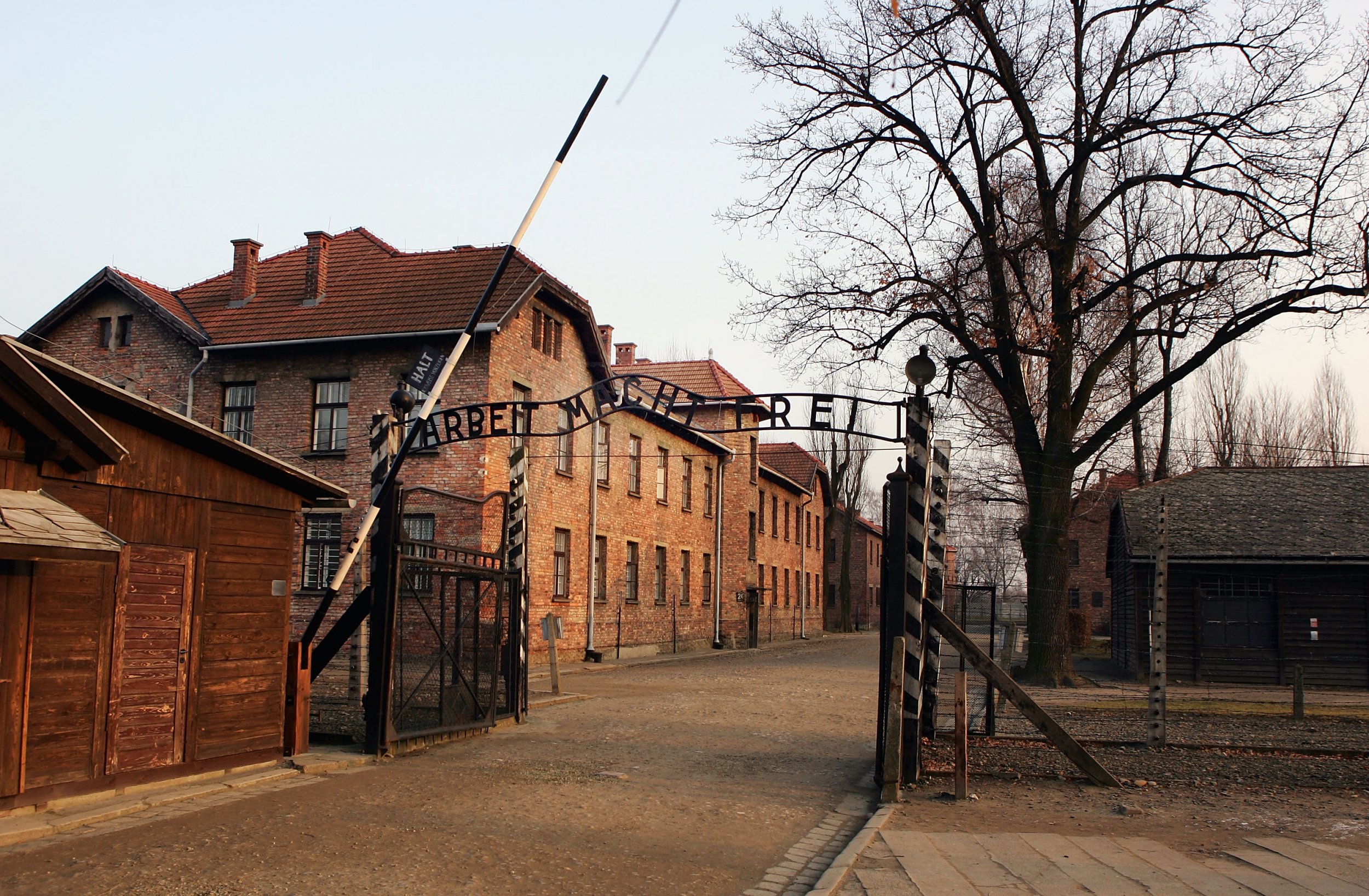 Updated| An Israeli teen was detained Wednesday after he was caught urinating on a Holocaust memorial in Poland.
The 19-year-old was spotted by museum guides urinating at the Auschwitz-Birkenau memorial and museum. The site was a former concentration camp in Nazi-occupied Poland where over a million Jews were killed by methods such as gas chambers during World War II. After spotting the incident, guides informed the memorial's security who called the police.
The teen was taken into custody where he was questioned for several hours Wednesday before agreeing to pay a $1,500 fine, according to Israeli newspaper Haaretz. Police did not immediately release the teen's name and the Israeli Ministry of Foreign Affairs did not immediately respond to Newsweek's request for comment.
Under Polish law, an individual is subject to fines and possible jail time for the desecration of a monument or historical marker, according to Polish public television TVP Info.
The teen urinated on a set of stairs of a monument to the victims of the camp located close to the remains of two crematoria. The public broadcaster said that the man cooperated with authorities and admitted to his wrongdoing.
"This was a sad and regrettable incident which simply should not have taken place - not only because of the behavior of the young man," said Pawel Sawicki spokesperson for the Auschwitz Memorial to Newsweek via email. "The monument [where the incident happened] is located between the ruins of gas chambers and crematoria II and III & commemorates all victims of the German Nazi camp - 90 percent of the victims were Jews, but this was also a place of murder of tens of thousands of Poles, Sinti & Roma or Soviet POWs. The act of the 19-year old clearly was disrespectful to their memory."
Earlier this year Polish court convicted 12 people who participated in a protest at the former concentration camp. Two people were jailed and the rest fined after stripping naked in front of Auschwitz and slaughtering a sheep in protest of the war in Ukraine in March of last year. The protesters chained themselves to the front gate and draped a banner over the gate with the word "love" on it.
The infamous gate reads "arbeit macht frei" which translates to "work sets you free."
This article was updated to include comment from the memorial.