Holy Seasons Bring Uncertainty in West and Central Africa | Opinion
This spring, in the central African nation of Democratic Republic of the Congo, local Muslim leader Sheikh Ali Amini Uthman was attending evening prayer as he normally would on a Saturday during Ramadan. By 7:15 pm, shots were fired inside the mosque and Sheikh Amin was gunned down. A representative of the Muslim community of Beni city, he had been receiving threats for more than a year from a local Islamist insurgency called the Allied Democratic Forces.
Just two weeks prior, a similar story occurred in the west African nation of Niger. A gunman killed 19 worshippers in a mosque in Niger's Tillaberi region, an area that has been under attack from a local Islamic State affiliate. In neighboring Nigeria, worshippers were attacked during a prayer vigil in May, while the next day, two dozen worshippers were kidnapped from a mosque in the country's northwest.
These attacks were no accident, but rather planned violence during Ramadan.
Armed attacks on houses of worship and religious communities in west and central Africa are often seasonal. Insurgents take advantage of religious holidays to target large groups of people as they gather for peaceful celebrations—by attacking mosques during Ramadan or churches during Christmas.
The predictability of violence against religious communities in this region begs the question: Why do governments continue to be unprepared or unwilling to protect vulnerable religious communities during seasons of spiritual significance?
This year's Ramadan attacks resemble attacks that happened during the Muslim holy month last year. In 2020, Islamist extremists attacked a community in Nigeria's northeast as people were preparing to break their Ramadan fast in May, killing at least 20 people. In July, the city of Maiduguri was attacked as locals were preparing celebrations of the Muslim festival Eid al-Adha, killing four people and wounding three others.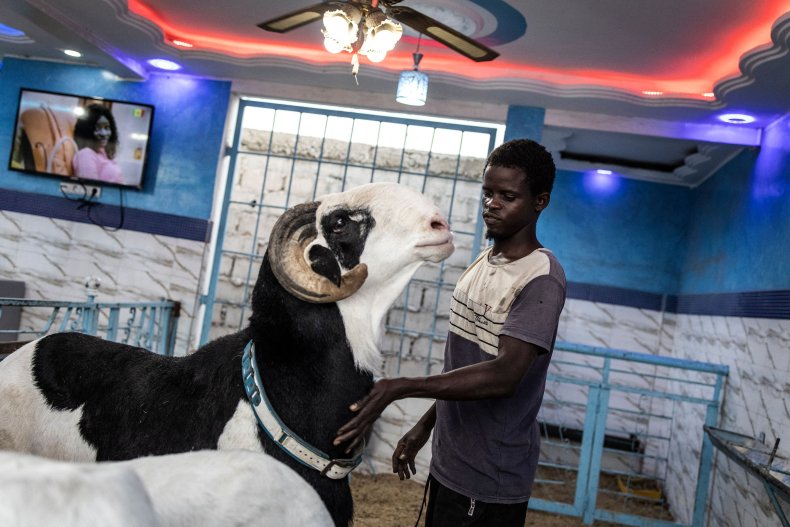 Violence against Christians also routinely escalates during the Advent and Christmas season. In 2019, Boko Haram fighters killed seven people on Christmas Eve in a raid on a Christian village near the town of Chibok in northeast Nigeria's Borno state. This past year, Boko Haram fighters conducted three attacks against Christian communities on Christmas Eve, killing at least 12 people and abducting an Evangelical pastor. These annual attacks make the Christmas season one of fear for Christians living in northern Nigeria.
Many states in this region have financial and capacity constraints, with security forces stretched thin, making it imperative that seasonal strategies to protect religious communities are conceived and implemented. Concentrating efforts not only where the risk is highest, but also when the risk is highest, can help governments counter and prevent attacks on houses of worship.
Authorities in Nigeria, and the Sahel region more broadly, should temporarily increase patrols and checkpoints in vulnerable communities during key religious seasons, then redeploy those units elsewhere when the greatest risk of violence has passed. Peace operations in Mali, DRC and the Central African Republic should employ a similar sequence to maximize efficiency for protection activities. Meanwhile, aid agencies and civil society organizations should plan to conduct preventive dialogues and train community police in the months leading up to important seasons like Christmas and Ramadan.
The U.S. government should play a supportive role by advocating for a time-sensitive approach to protect houses of worship. U.S. Embassies in Abuja, Niamey, Kinshasa and elsewhere should advise and support local governments with implementing this strategy, while U.S. Ambassador to the United Nations Linda Thomas-Greenfield should work to ensure peacekeeping missions are equipped with the mandates, resources and analysis they need to enact a sequenced approach. Additionally, the U.S. Department of State and USAID should design more flexible program funding mechanisms to strategically sequence efforts to prevent religious violence during high-risk seasons.
Effective policy should reflect an analysis of previous trends. Actors working to protect communities in west and central Africa from religious violence need to anticipate escalating attacks on houses of worship during significant holy seasons and act to preempt violence so citizens can worship freely and peacefully without fear.
Looking at both where and when attacks against houses of worship and religious communities have happened in the past in west and central Africa is critical to making this year different than the last.
Anurima Bhargava is a commissioner and former chair on the United States Commission on International Religious Freedom. She was appointed to the Commission by the Speaker of the House of Representatives, the Honorable Nancy Pelosi (D-Calif.).
Tony Perkins is a commissioner and former chair on the United States Commission on International Religious Freedom. He was appointed to the commission by the Senate Minority Leader, the Honorable Mitch McConnell (R-Ky.).
The views expressed in this article are the writers' own.