Holy Smokes: Pope Francis Bans Cigarettes From Vatican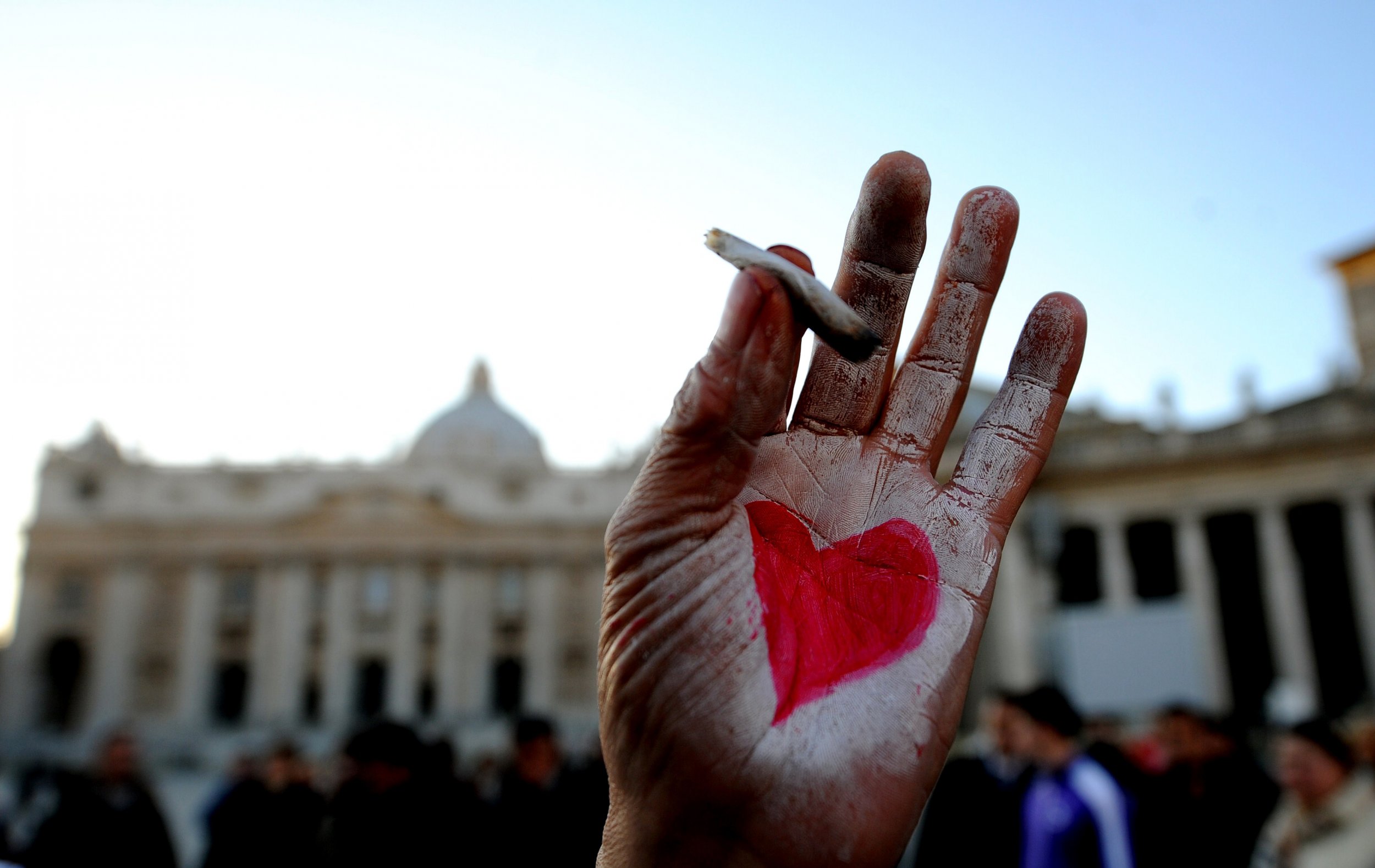 A lasting image of Vatican City is the puff of smoke from the Sistine Chapel that signifies the anointment of a new pontiff.
But Pope Francis on Thursday made it a lot more difficult for workers at the Vatican to have a puff, making the tiny enclave only the second state in history to completely ban the sale of cigarettes.
His spokesman said the ban was due to the dire health problems associated with the habit, which the World Health Organization estimates kills around 7 million people every year. "The motive is very simple: the Holy See cannot be cooperating with a practice that is clearly harming the health of people," Greg Burke said in a statement.
There has been a ban on smoking in the Vatican since 2002, but until these latest reforms, workers were permitted to buy five cartons of tobacco products a month from the city's duty-free shop. A 2015 book by Emiliano Fittipaldi claimed that the tiny city-state made $11.6 million per year from the sale of cigarettes, the second-biggest driver of revenue after the sale of gas, which is cheaper than in the rest of Italy and nets millions of dollars for the Holy See every year.
Commenting on that loss of revenue, Burke said that "no profit can be legitimate if it is costing people their lives."
The only other state that bans smoking is the Himalayan nation of Bhutan, which outlawed the sale of tobacco in 2005. Its laws permit police to enter homes to search for tobacco products.
A July 2002 law signed by Pope John Paul II banned smoking in all places accessible to the public; in all closed places of work within the Vatican City; and within all extraterritorial properties of the Holy See. Smoking bans in museums, libraries and churches on Vatican territory had already been in force for a long time.