'Home Alone' Remake Branded 'Unnecessary' As Fans Lambast New Trailer
Home Alone, the festive 90s classic that gets lovingly rewatched by millions every Christmas, is getting a remake—and the trailer has not gone down well.
Titled Home Sweet Home Alone, the updated version follows the same concept with a whole new cast with child actor Archie Yates playing Max, the child who gets left behind while his family is in Japan for the holidays.
Rob Delaney and Ellie Kemper play a married couple who take on the role of burglars this time, attempting to steal a family heirloom.
Kenan Thompson, Tim Simons, Pete Holmes, Devin Ratray, Ally Maki, and Chris Parnell also star.
Many movie fans are today branding the updated film as "unnecessary"—the original Macaulay Culkin fronted classic only came out in 1990 with the child star playing the clever and mischievous 10-year-old Kevin McCallister who accidentally gets left behind when his family goes on Christmas vacation.
Beloved for its performances from acting stalwarts like Joe Pesci, Catherine O'Hara and the late John Candy, the John Hughes film signals the arrival of Christmas for many with its iconic score and memorable one-liners.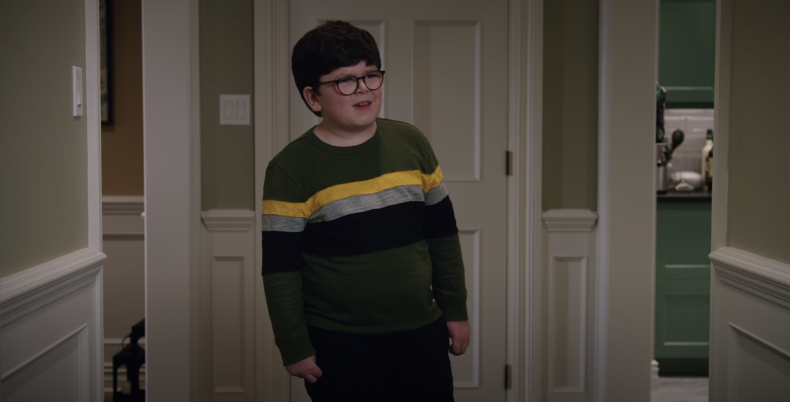 "Keep the change you filthy animal."
The trailer is being lambasted on Twitter for failing to capture the magic of the original.
"Ugh... Why? This new Home Alone looks so unnecessary, recycling the same beats, but safer with the robbers less scary & the kid less sweet. Just watch the original again, it's a perfect, timeless film," said Andy Signore of Honest Trailers.
While another person added: "I refuse to acknowledge this movie's existence. Home Alone will always be with Macaulay Culkin and Joe Pesci."
"I think the most disappointing element of the new Home Alone trailer is hearing those lines originally delivered by Catherine O'Hara not hit NEARLY as hard as they should. Here for JoJo Rabbit kid though," said another.
Another aspect of this new version of Home Alone that people are finding issue with are the accents.
Taking on the role of the mother trying to get home to her besieged son this time around is Aisling Bea.
The Irish comedian is mostly known for her stand-up and dark comedy series This Way Up across the Atlantic but she also rose to prominence Stateside last year when she starred opposite Paul Rudd in Netflix's Living With Yourself.
Bea is a wonderful comic actress but her distractingly hammed-up attempt at a posh English accent has not gone down well among those who have watched the new trailer.
"Can't explain how uncomfortable Aisling Bea doing an English accent has made me," reads one tweet.
While GQ's Ben Allen added: "Aisling Bea with an English accent... I'm reporting this for offensive content."
For all its shortcoming and wonderful cast, this new Home Alone has so far not struck the right chord with the public and aging millennials who still cherish the original.
Maybe this remake is just what the French call, "les incompétents."