#BoycottHomeDepot Trends After Store's Co-founder Pledges to Donate to Donald Trump 2020 Campaign
Numerous social media users slammed Home Depot co-founder Bernard Marcus after learning he plans to donate to President Donald Trump's re-election campaign.
The billionaire and philanthropist recently told The Atlanta Journal-Constitution he helped fund Trump's 2016 campaign, and planned on doing so again.
Marcus, who retired from Home Depot in 2002 after serving as its first CEO, made the comments while discussing his plans to leave most of his fortune to charitable causes after his death.
Marcus told the publication disagreed with some of Trump's politics, but liked his "businessman's common-sense approach."
He added: "The truth is he has produced more than anybody else. He has. If we look at this country, I would say that we are better off today than we were eight years ago or six years ago."
Marcus was one of Trump's biggest 2016 donors, giving his campaign $7 million, according to the Center for Responsive Politics. As of October 2018, he had donated a further $7.9 million to Republican candidates, outside spending groups, committees and PACs, the Center reported.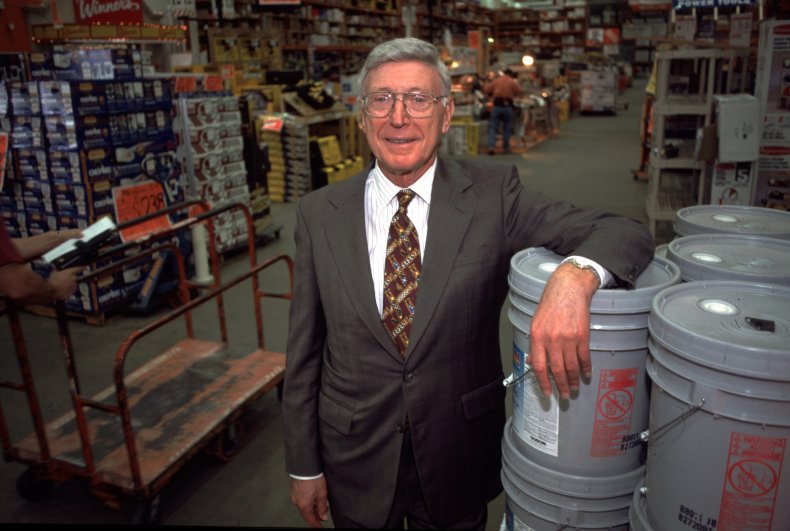 As the news spread through social media, the hashtag #BoycottHomeDepot began trending on Twitter. Numerous angry customers promised to destroy their Home Depot cards and boycott the store.
User @Jayphill2015 tweeted: "This scumbag donated $7 million to Trump campaign 2016. Remember that when you spend your money with Home Depot."
"I am remodeling my kitchen and was getting ready to spend over $10,000 with Home Depot, not now!" wrote user Lynn Lozano. "I would have been sick had I spent my money and then found this out!"
Dan Fliller added: "Home depot has lost this customer...Forever!"
But some users attacked the move. Conservative preacher Greg Locke blasted the "buck wild crazy" liberals using the hashtag Monday in a video. The clip quickly went viral, gaining more than 10,000 likes.
Others also criticized the boycott. Johnny Terris said: "You people are seriously f*cked in the head. The world now is just a landmine of professional victims."
Dash Riprock wrote: "Liberal idiocy is on display once again as #BoycottHomeDepot trends on Twitter. Home Depot co-founder Bernie Marcus sold the company years ago, and has nothing to do with the day to day operations of HD."
Twitter user Robert A Schimke, on the other hand, said he would stop shopping at the store, but apologized for the impact the boycott might have on other people. "I'm sorry for any non-Trump supporters that are collateral damage from this soon to be widespread national boycott," he added.
A spokesperson for The Home Depot affirmed that Marcus retired more than 15 years ago and was not speaking on behalf of the company. They told Newsweek: "As a standard practice, the company does not endorse presidential candidates."
This article has been updated with comment from a spokesperson for The Home Depot.