Home Intruder Who Stopped Three Women From Going to Church Is Shot, Killed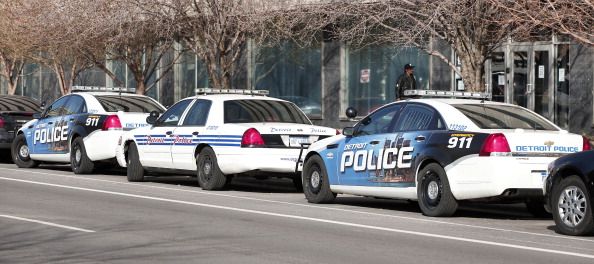 Three Michigan women heading to church on Sunday were interrupted when a man confronted them in a driveway and then the house of one of the women, prompting her to fatally shoot him.
The three women, aged 29, 55 and 75, were leaving to go to church at around 10:30 a.m. on Sunday when the man confronted them, Detroit police said. The unknown man reportedly grabbed the homeowner by her coat, WDIV reported.
The homeowner, the 55-year-old woman and her 29-year-old daughter reportedly asked the man to leave and went inside the home. The man reportedly "forced his way inside," where the homeowner grabbed a gun and shot at the man.
Police said the woman, who was not identified, fired two shots, striking the man at least once in the chest, Fox News reported. The man, believed to be in his 30s, was declared dead at the scene.
Authorities said they would not pursue charges against the woman who shot the intruder because she was acting in self-defense. Retired Michigan State Police gun expert David Balash told local TV station ABC WXYZ that the police made the right decision in not charging the woman.
"If it´s an unknown person and they follow you inside, I suspect they would be legitimately in fear for their well being and safety," Balash said. "They have every right to defend themselves."
The Wayne County prosecutor was set to review the case, WXYZ reported.
Neighbor Lashundra Craig, "I was about to go to church when I heard the shots," she told local station WJBK. "They put up the crime tape and I went to church."
Gun owners in Michigan do not need to have a gun permit or license to carry in order to keep a gun in their home and use it for protection.
Meanwhile, an intoxicated man was shot by another man after he allegedly entered the wrong apartment in Chandler, Arizona. Police said they received a report of a burglary in progress around 3:15 a.m. on Sunday near Elliot Road and Arizona Avenue.
The apartment resident reportedly believed the man was a burglar and shot at him. However, authorities determined it was not an intruder but an "extremely intoxicated" man who believed he had walked into his own apartment, Arizona Republic reported.
Authorities said the man´s injuries were not life-threatening and that no arrests had been made.