What Is My Home Worth? How to Estimate House Value
A house is worth whatever someone is willing to pay for it, in simple terms.
However, in reality, a home's value depends on the market and whether you ask a lender, an agent or a county tax assessor.
But while this can quickly spiral into complexity, Matt Myers, an Assistant Professor in Real Estate at Heriot-Watt University, believes homeowners can take matters into their own hands with the array of intuitive tools and trained experts available to get a trusted answer.
He told Newsweek: "There are a variety of online tools and websites that say they will tell you the value of your home.
"You can look at your tax value. You can also ask a real estate agent for competitive market analysis, or you can hire an expert, thus an appraiser."
Read on to learn the pros and cons of common methods of determining house value.
Tax Value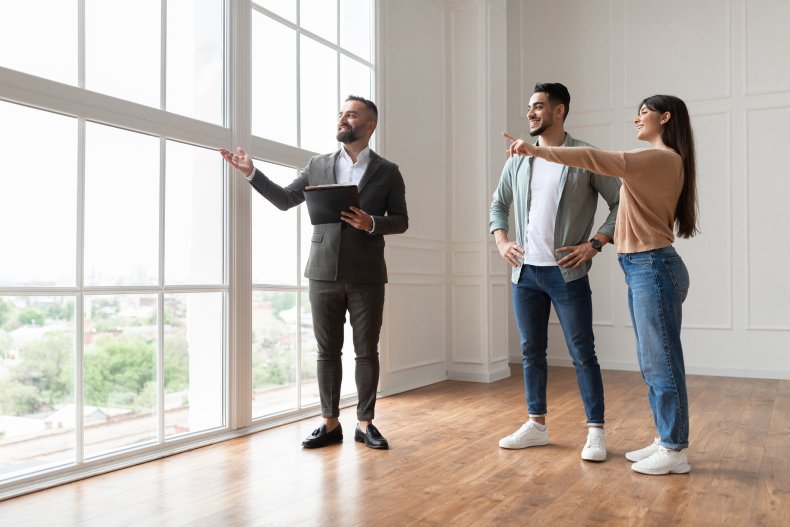 Professor Myers warns tax values should not be solely relied upon when determining house value, as they are "rarely reliable indications of market value."
He said: "Depending on state or city, the values may only be updated every few years. Or have caps on increases such as California's Prop 13 [restricting above-inflationary house prices].
"Also, the tax assessor doesn't have the resources to go out to every house every year to check on its condition. Also, there is often political pressure to not fully escalate values in election years."
Home Value Websites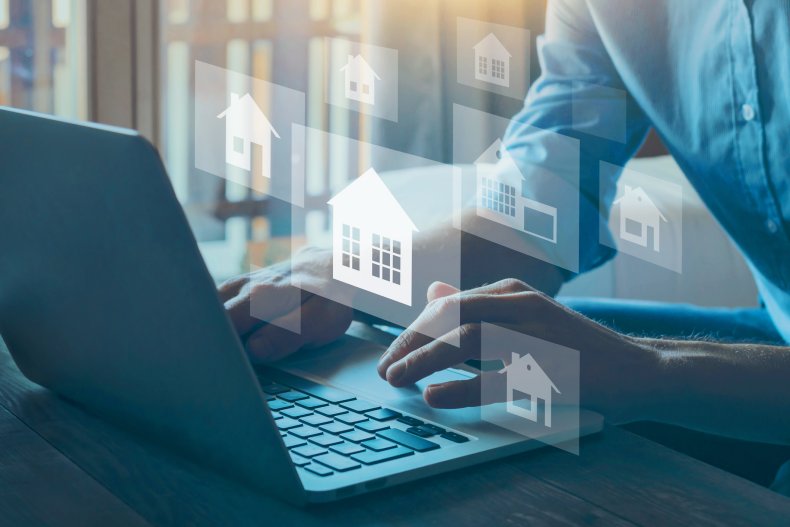 Several websites, such as Zillow, offer online valuations after sampling vast quantities of an area's market sales data and running them through numerous statistical modeling tools.
However, Professor Myers cautions while the statistical methods used by these sites "are sound", like all statistical methods, "they have limitations."
He said: "As Zillow's website shows nationally for off-market sales (properties not on market) only 39 percent of their Zestimates are within five percent of the sales price.
"And only 84.7 percent are within 20 percent, thus over 15 percent were more than 20 percent wrong.
"Thus, that is saying if the property actually sold for $100,000, the Zestimate could have been anywhere from $80,000 to $120,000."
He suggests the explanation for such a huge range is "their incomplete property data."
Myers added: "The computers can only analyse what is known. It doesn't know if there is an issue with the house, or if the property has a marble bathroom with gilded fixtures. It just assumes it is average or typical for an area."
Realtors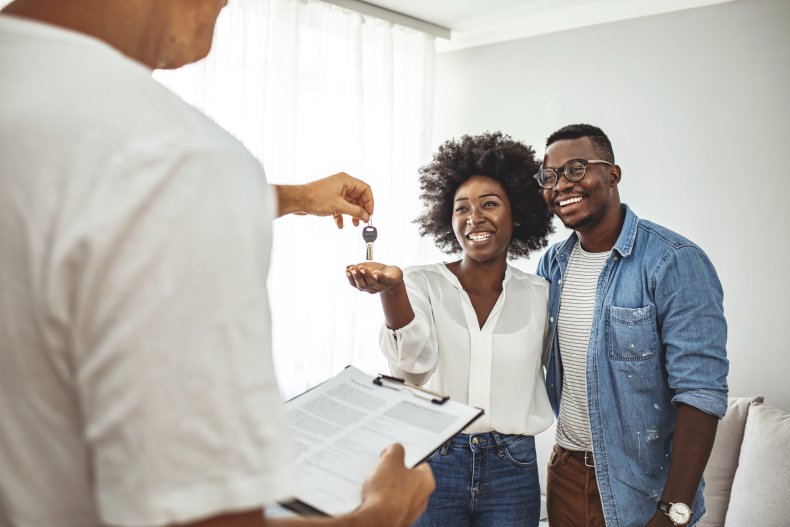 Knowledgeable and experienced realtors are commonly considered a good bet to provide a competitive market analysis using relevant sales of competing and similar properties.
However, Professor Myers, suggests while this "will reflect the local market", he warns people to use only those who are "trained, licensed or certified appraisers."
He said: "They also do not have to comply with federal and state requirements for appraisals. But most appraisers will regularly contact real estate agents who are directly involved in the sales themselves.
"A real estate agent is also a biased party, thus they are generally acting as an advocate trying to get the highest price for their client."
Appraisers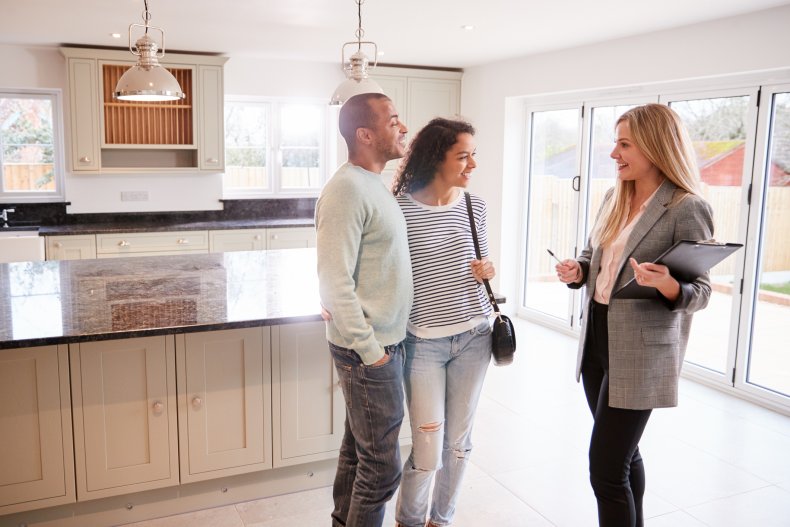 Myers contrasts a realtor with an appraiser by describing the latter as being trained to value in an "unbiased" manner.
He said: "They are not paid a commission or percentage of the value. If they have a conflict, they must disclose it. They must comply with all professional standards and ethics.
"Are all appraisers the same? Some are licensed, and others are upskilled to certified. Others have gained professional designations through additional courses and testing, such as the SRA [Senior Residential Appraiser] from the Appraisal Institute.
"Also, a geographically competent local valuer who knows that neighbourhood is probably more knowledgeable about your market than an appraiser coming from two counties away.
"Someday artificial intelligence may take over a larger part of the residential valuation industry, however, now and into the near future, the well-trained local experienced and credentialed appraiser will be your best source for a reliable professional valuation."
How To Attract Potential Buyers For A Home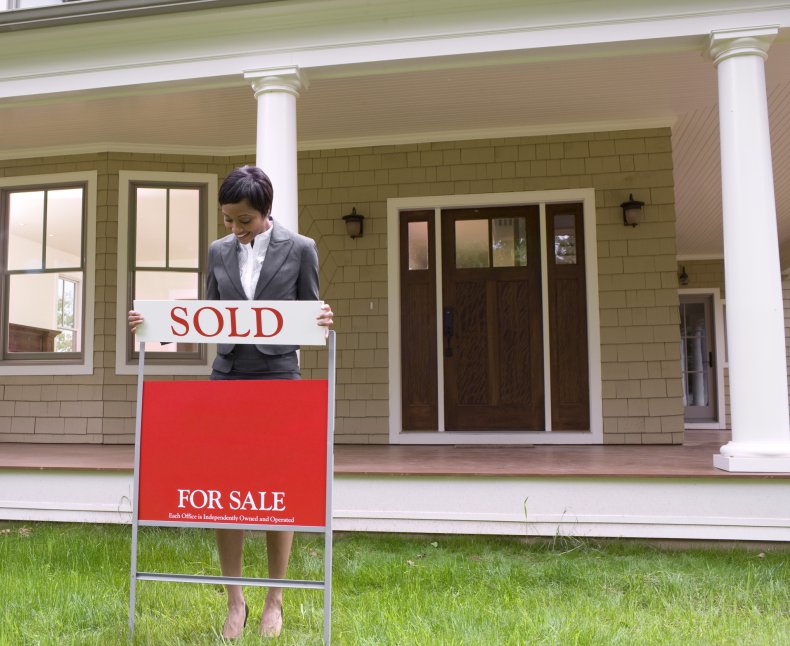 We all know first impressions are the most important and it appears even the smallest things can make or break a house buyer's decision.
New research from established lender Evolution Money has revealed the minor changes sellers can make to a home's exterior to give prospective buyers a strong first impression before they even step foot inside.
More than two-thirds (68%) of house-hunters said they could be persuaded to offer more money for a home with "kerb appeal", with three in ten prepared to offer an approximate extra £7,000.
Other lower-cost changes sellers should do to make buyers desperate to put in a generous offer include a freshly painted front door (19%), alongside a neat lawn (19%), and freshly jet washed walls (13%) or paths (12%).
One in ten even said that a nice clean car on the driveway or a rubbish bin storage unit (13%) would give them a more positive first impression of a property and even increase its potential value.
Craig Bray, Divisional Director at Yopa estate agents, said: "Would-be sellers can really boost the value of their property with some simple changes.
"First impressions count, and the outside of your property is the first thing potential buyers will see, both when browsing online and in person at a viewing."