A Homecoming of Sorts for Clemson's Tim Bourret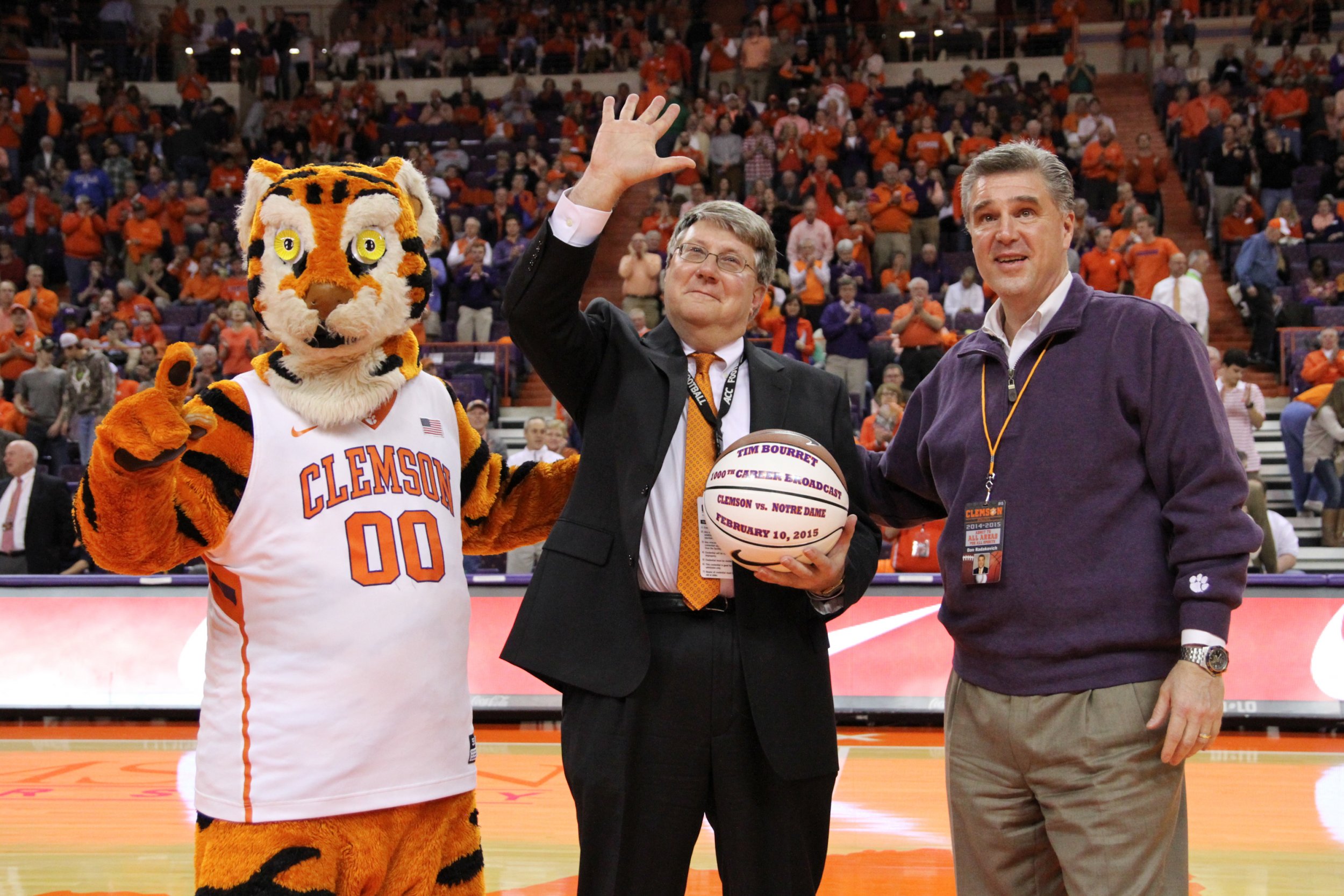 "When Notre Dame visits Clemson on Saturday for the first time since 1977," says Tim Bourret, "it will also be the first time in 1,977 weeks that the two schools have met in football."
It was Bourret, now in his 38th year in the sports information department at Clemson, who uncovered that morsel of gridiron arcana earlier this week. Such symmetry is fitting not only for this matchup between teams ranked No. 6 (Notre Dame) and No. 12 (Clemson) in the nation, but also for Bourret's minor and yet indelible role in the contest. That is because 1,977 weeks ago Bourret, 59, made his first pilgrimage to Clemson…as a Notre Dame student working in sports information.
"I had never traveled with the football team before," says Bourret, who is believed to be the longest active-tenured sports information director (SID) at a major university in the country. "On the Tuesday before the game Bob Best, Notre Dame's number two guy in sports information, approached me and said, 'I am way behind on the basketball guide. Bone [Bourret's lifelong nickname], you're going to Clemson.'"
When the Fighting Irish return this Saturday to Death Valley, as Clemson's Memorial Stadium is also known, ABC will televise the game in prime time. ESPN's popular three-hour Saturday morning pregame show, "College GameDay," will decamp there. When Bourret first visited on November 12, 1977, as part of a Fighting Irish entourage that included quarterback Joe Montana, the 1 p.m. game was not televised. "When our buses pulled up, the grass hill that sits behind the east end zone of Memorial Stadium was packed," Bourret recalls. "There must have been 10,000 people standing on it. Our own SID, Roger Valdiserri, turned to me and said, 'We're going to get ambushed.'"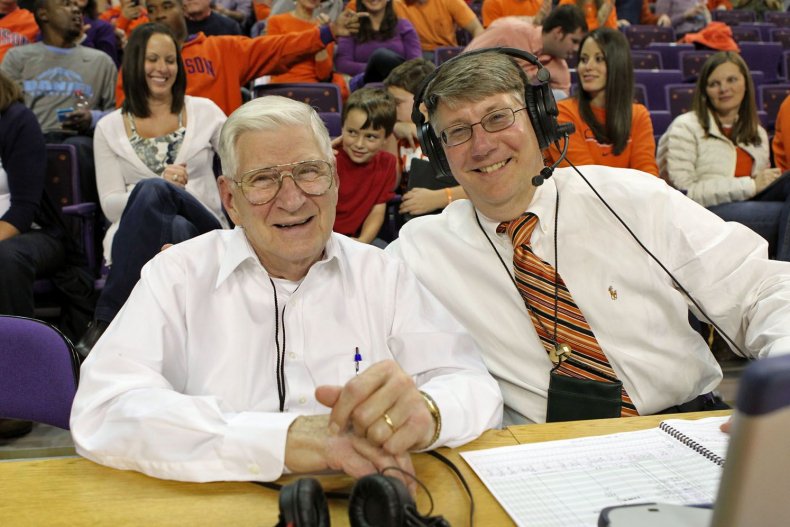 For three quarters, the fifth-ranked Irish did. They trailed 17-7 entering the fourth quarter, but Notre Dame happened to have a quarterback named Joe Montana and.… More on that later.
For those men and women in the media who cover intercollegiate athletics, SIDs are as closely associated to the identity of a college sports program as the team nickname. Georgia is Claude Felton. USC, Tim Tessalone. Colorado, Dave Plati. When the University of Texas relieved popular longtime SID John Bianco of his duties last June, college football's fourth estate reacted as if the Longhorns had rendered their popular mascot, Bevo, into brisket. "Can somebody do the right thing & bring back the best SID in CFB John Bianco?!?" ESPN's Kirk Herbstreit, arguably the most influential media voice in the sport, tweeted. "Why was he let go again?"
Only the more rabid of college sports fans are fully aware of the various roles an SID plays. He or she is an ambassador. Statistician. Journalist. Crisis-management expert. Trivia savant. Confidant. Marketing genius. Diplomat. And of course, a gofer.
"A good sports information director has to be versatile," says Doug Vance, the former SID at the University of Kansas who is now the executive director of College Sports Information Directors of America (CoSIDA), a 3,000-member national organization. "You'll wear many hats, and you'll be working 60- to 80-hour weeks from September through March."
Vance recalls an assistant of his at Kansas, Jeff Bollig, traveling with the Jayhawks basketball team to face Duke in February of 1989. "Coach [Roy] Williams had leftover tickets, so he had Jeff out trying to sell those," says Vance. "Our athletic director gave Jeff his luggage and asked him to load it on the bus. And Jeff has his own prep work to do for the game. Then Roy decides to leave early for the game and leaves Jeff stranded at the hotel."
Of course, the job does orbit two realms that are almost physically incapable of being joyless: college and sports. When Vance was a young SID at Austin Peay University, the school boasted a basketball prodigy by the name of Fly Williams. It was Vance who coined the cheer, "The Fly is open.… Let's go, Peay!"
And yet college sports is also big business. In 1977 Bill Esposito, the SID at St. John's who at the time was also the president of CoSIDA, urged his colleagues not to cooperate with preseason publications that ran gambling ads. Esposito soon began receiving death threats. "I remember Bill walking around the CoSIDA convention in Los Angeles that year with bodyguards," says Jeff Hodges, who has been the SID at the University of North Alabama, a Division II school, since 1983.
The best SIDs are as popular with their school's millionaire head coaches as they are with the media who cover them. In 2009 Louisville basketball coach Rick Pitino bought a 2010 red Lexus convertible for his school's SID, Kenny Klein. "I drive it every day," says Klein, who is now in his 31st year at Louisville, "and it still has less than 40,000 miles on it."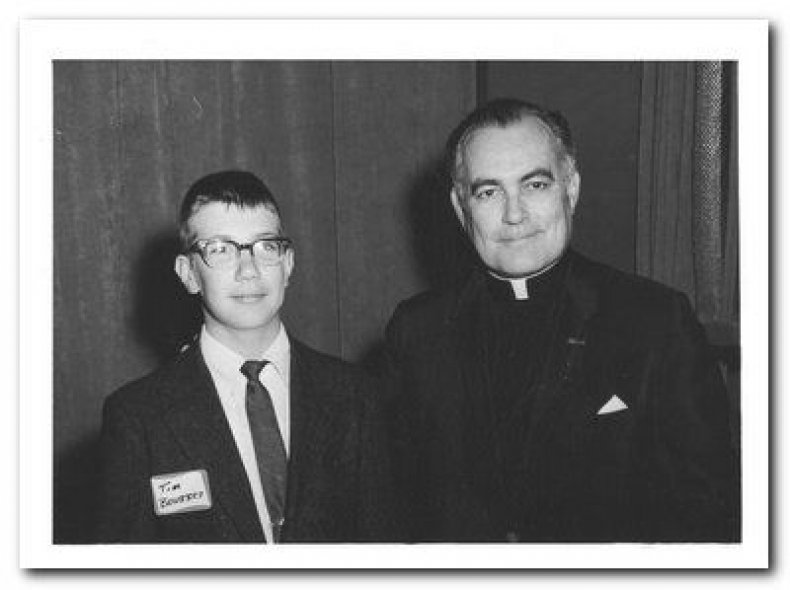 Sometimes an SID is simply a muse. It was a Notre Dame student SID, George Strickler, who during halftime of the Army-Notre Dame game in 1924 told famed sportswriter Grantland Rice that he had recently seen the film The Four Horsemen of the Apocalypse starring Rudolph Valentino. Rice ingested Stricker's information and then regurgitated the most hailed lede in the history of sports journalism: "Outlined against a blue-gray October sky, the Four Horsemen rode again.… "
Ah, but it was Strickler who hatched the inspired idea to pose the four Notre Dame football players to whom Rice had alluded atop horses, thus assisting in the ascension of Rice's New York Herald Tribune story to sportswriting immortality. Some 44 years later Roger Valdiserri, in the midst of his 28-year tenure as Notre Dame's SID, famously suggested that the name of the school's sophomore quarterback, Joe Theismann (pronounced, "Thees-man"), should be pronounced so that it rhymed with "Heisman," as in trophy. The name stuck.
Seven years after that episode, in 1975, Valdiserri offered a student embarking on his junior year at Notre Dame a job in the school's sports information office: Bourret. "I was majoring in finance and the plan was to be a stockbroker," says Bourret, who was born and raised in central Connecticut. "I'd worked the previous three summers at Fahnstock & Company in Hartford."
And yet Bourret had long been grooming himself for a career in sports information. The son of a Notre Dame alum, he had sat in football coach Ara Parseghian's chair during a campus visit when he was 10 years old in the summer of 1966. "Nobody was around but Ara's secretary," recalls Bourret, "and she let us into his office."
The following year Bourret began sending away for the school's weekly sports press releases. Little did he know at the time that he would spend four decades of his life preparing such literature.
As a student at Notre Dame, Bourret worked in the sports information office in an era when the school's athletes included well-known figures such as Joe Montana and, in basketball, Bill Laimbeer, as well as a lesser-known jock whose fame would approach, if not eclipse theirs: Daniel "Rudy" Ruettiger. (He also served for three years as the commissioner of Bookstore Basketball, which Notre Dame alums will inform you is the world's largest outdoor basketball tournament.) In November 1977 the Fighting Irish were 7-1 when Bourret accompanied them, for the first time, to Clemson.
"Notre Dame trailed 17-7 at the end of the third quarter," Bourret recalls, "but then Joe Montana led them on a comeback."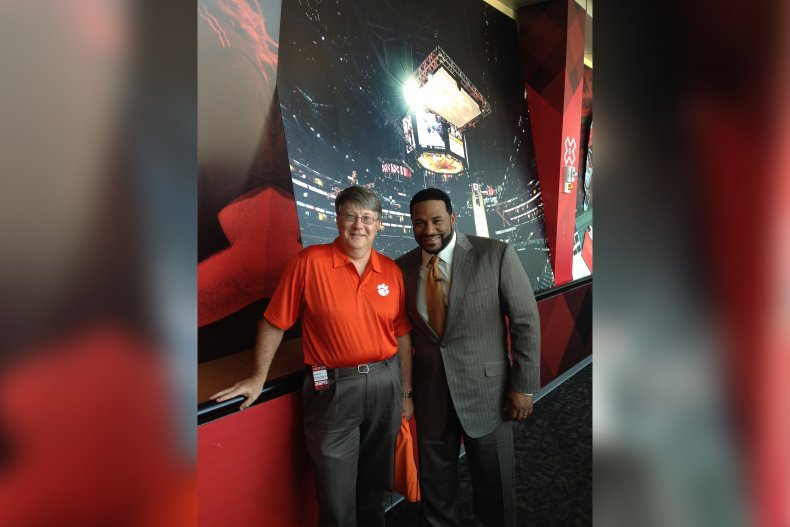 Montana, a future NFL Hall of Famer who would lead the San Francisco 49ers to four Super Bowl victories, always had a knack for that. Notre Dame scored two fourth-quarter touchdowns, won 21-17, and went on to win the national championship. Ten months later, Bourret mounted a comeback of his own, to Clemson. "I took the Clemson job because Clemson offered it to me," says Bourret. "I interviewed at two places, Kansas State and Clemson. K-State was paying $10,500 a year, but they offered it to someone else first. The next day Mr. Bradley (Bob Bradley, then the Clemson SID) offered me $3,000 more."
Bourret started at Clemson on September 1, 1978, but returning to work as an SID at his alma mater was always in the back of his mind. Only months earlier a full-time job had opened up and Valdiserri had offered it to John Heisler, a Missouri grad who. unlike Bourret. had one year of full-time experience. Thirty-eight years later, Heisler is still at Notre Dame, though now he is a senior associate athletics director. "Going back to Notre Dame was always something I wanted to do," says Bourret. "The job never really opened up."
Instead, Bourret has traded in blue and gold (and occasionally green) ties and sports wear for orange. He has attended every home Clemson football game since 1978 and only missed one football game overall—that was played in Tokyo in 1991—since 1983. He has also been a radio color analyst for Clemson basketball, calling more than 1,000 Tiger hoops games (while still waiting for Clemson to win for the first time on the hardwood in Chapel Hill). A true Connecticut Yankee has embraced the South and made a life of sports memories at his adopted alma mater.
"I love it here," says Bourret of his rural South Carolina home. "I just can't believe 38 years have passed since Notre Dame and Clemson played in Memorial Stadium. Or that I'll be back up in the press box. Only this time, I'll be in the home team's locker room afterward."