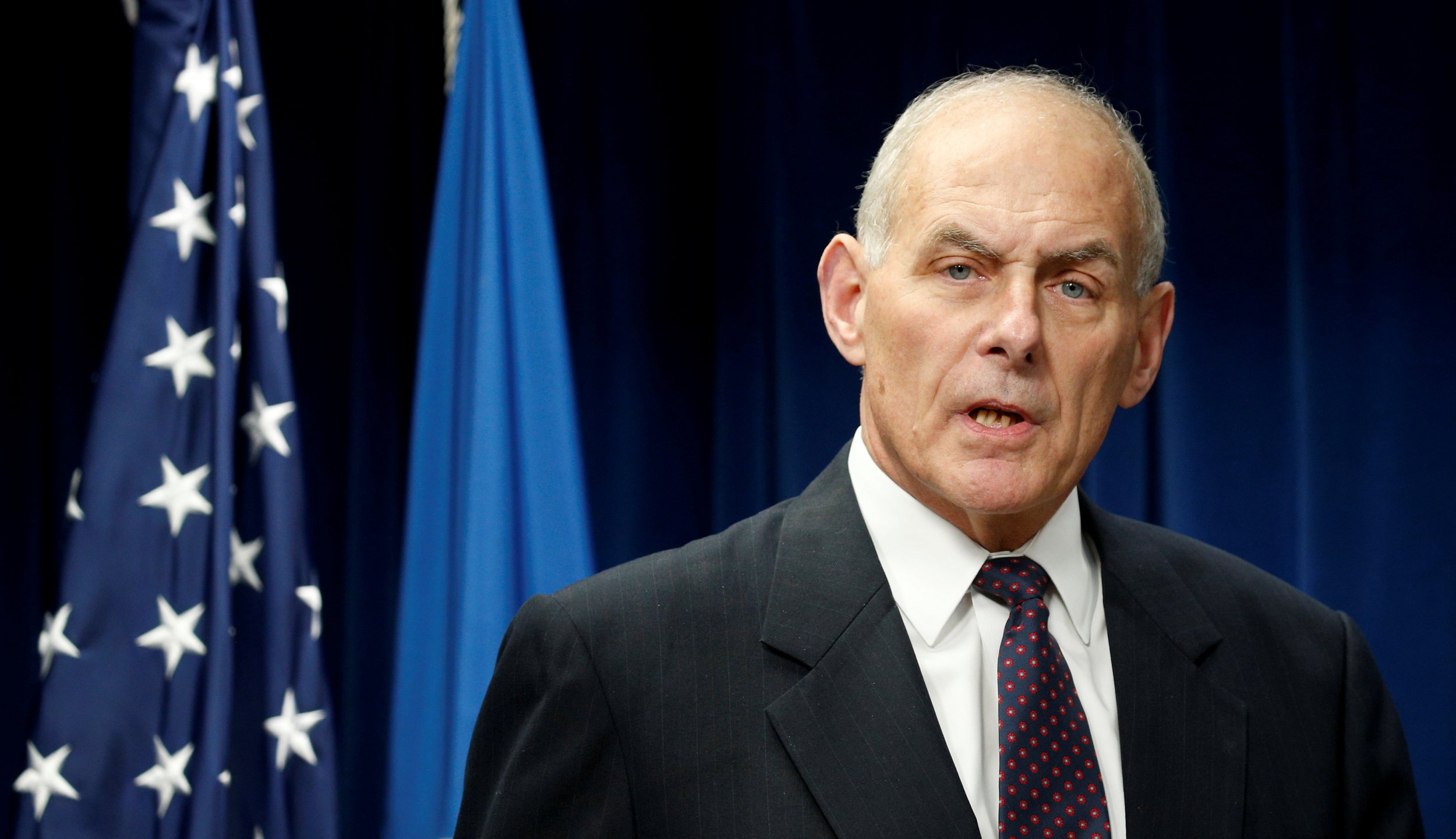 Intelligence leaks over the Manchester terror attack have caused a blowback in the U.S., where the Homeland Security Secretary blasted the information dump as 'close to treason'.
Secretary John Kelly said in an interview with NBC's Meet the Press on Sunday that the leaking of classified information following a suicide bomb attack at a Manchester Arena on May 22 was unacceptable.
"I believe when you leak the kind of information that seems to be routinely leaked—high, high level of classification… I think it's darn close to treason," Kelly said.
"I don't know where the leak came from," he added, "But I will tell you this, as I always do in cases like this, I immediately called my counterpart in the U.K. And after offering my condolences about the attack… She immediately brought this topic up. And, if it came from the United States, it's totally unacceptable. And I don't know why people do these kind of things, but it's borderline, if not over the line, of treason."
In the immediate aftermath of the attack, police in Manchester announced they had temporarily stopped sharing information with the U.S. over concerns intelligence was being leaked.
And Kelly's comments came as President Donald Trump, writing on social media, said he had spoken with U.K. Prime Minister Theresa May about the way the intelligence was handled.
Trump wrote: "British Prime Minister May was very angry that the info the U.K. gave to U.S. about Manchester was leaked. Gave me full details!"
May had made it clear following the bombing that she would be discussing the leaks with Trump when the pair met at the G7 summit in Sicily.
"I will make clear to President Trump that intelligence that is shared between our law enforcement agencies must remain secure," May said in a statement broadcast following the leaks.
Trump said at the time that the leaks—including photographs of the bomb site—would be investigated.
But the president has since hit out at the media over a number of leaks from the White House, in what he dubbed "fake news."
In a series of tweets, Trump said: "It is my opinion that many of the leaks coming out of the White House are fabricated lies made up by the ‪#FakeNews media.
"Whenever you see the words 'sources say' in the fake news media, and they don't mention names it is very possible that those sources don't exist but are made up by fake news writers. ‪#FakeNews is the enemy!" he added.
The White House has been plagued by leaks since Trump's inauguration, with information including details of the Manchester bombing and the news Trump shared highly classified information with Russian officials potentially threatening the willingness of allies to share information with the U.S.