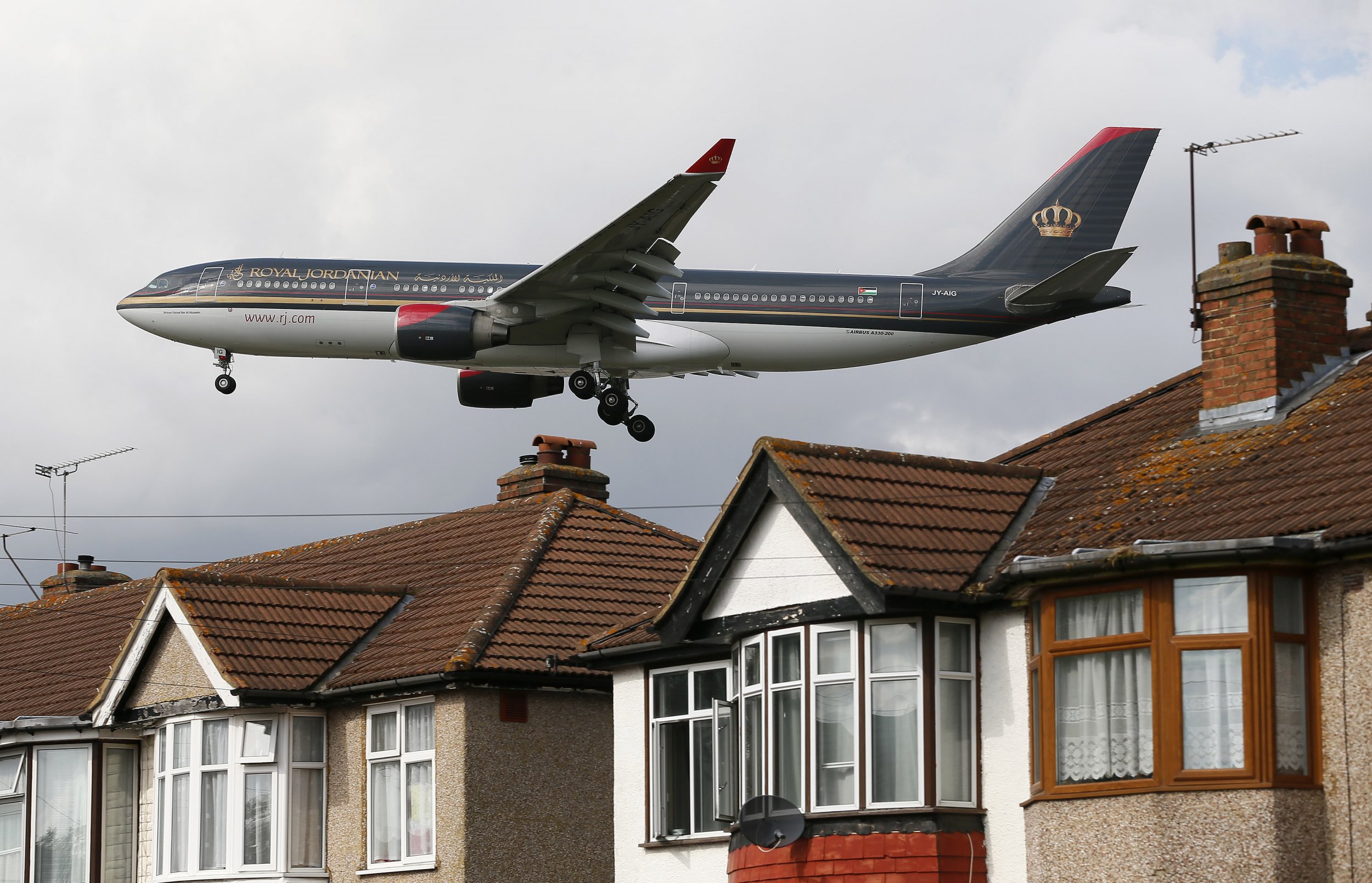 Updated | Passengers traveling from 10 airports in eight countries in the Middle East and North Africa can no longer carry most electronic devices on flights to the United States, senior administration officials publicly announced Tuesday. The emergency amendment will affect nine airlines and prohibits items such as laptops, tablets, cameras and portable DVD players from flight cabins.
"Evaluated intelligence indicates that terrorist groups continue to target commercial aviation and are aggressively pursuing innovative methods to undertake their attacks, to include smuggling explosive devices in various consumer items," an official said during a call with reporters. "Based on this information, Secretary of Homeland Security John Kelly and Transportation Security Administrator Acting Administrator Huban Gowadia have determined it is necessary to enhance security procedures for passengers at certain last-point-of-departure airports to the United States."
The regulation, which is only for travel to the U.S., will impact a total of around 50 flights per day across nine airlines: Royal Jordanian, EgyptAir, Turkish Airlines, Saudi Arabian Airlines, Kuwait Airways, Royal Air Maroc, Qatar Airways, Emirates and Etihad Airways. The 10 airports are in Jordan, Egypt, Turkey, Saudi Arabia, Kuwait, Qatar, the United Arab Emirates and Morocco. Those countries are all majority-Muslim.
Related: Germanwings crash raises questions about cockpit doors
Reports about an electronics ban first surfaced midday Monday, after Royal Jordanian posted on Twitter and Facebook that, "following instructions from the concerned U.S. departments, we kindly inform our dearest passengers departing to and arriving from the United States that carrying any electronic or electrical device on board the flight cabin is strictly prohibited." The statement went on to say that the ban would exclude cell phones and medical devices, and that the rule would go into effect on Tuesday. The airline deleted the posts hours later, and federal agencies declined to comment at that time.
On Tuesday, the Transportation Security Administration (TSA) issued the emergency amendment to its carry-on policy at 3 a.m. eastern daylight time, stating that passengers must check all electronic devices larger than a cell phone or smartphone. Airports have 96 hours to begin implementing the ban.
In the call with reporters, officials would not say when the ban would end. The officials also would not say whether the ban is in response to a specific threat or piece of intelligence. One official said the agencies were concerned following recent attacks on aircraft and airports, including the February 2016 Daallo Airlines explosion, the March 2016 Brussels Airport bombings and the June 2016 attack at Istanbul's airport. An official pointed out that the Daallo explosion is believed to have involved smuggled electronics.
"We believe that the threat is still prominent against aircraft and airports," an official said. "We made a determination that these measure are necessary."
The officials stressed that the ban focuses on airports, not airlines or countries. The airports are Queen Alia International Airport, Cairo International Airport, Istanbul Ataturk Airport, King Abdulaziz International Airport, King Khalid International Airport, Kuwait International Airport, Casablanca Mohammed V International Airport, Hamad International Airport, Dubai International Airport and Abu Dhabi International Airport. The officials would not elaborate on how federal agencies chose those airports, other than to say in a statement following the phone call they based the decision "on the current threat picture."
For airport security to increase its focus on electronics at certain times is not unusual, according to Jeff Price, an aerospace science professor at Metropolitan State University of Denver and owner of Leading Edge Strategies, an airport management training company. The United Kingdom reportedly implemented a similar electronics ban after the liquid-bomb plot of 2006. In that case, electronics were thought to be the planned detonators of the bombs. "We've seen it before and usually it's in response to a potential threat that intelligence agencies have basically caught wind of, and it's usually for a short period of time," Price says. He adds that such bans tend to lead to more baggage and electronics theft by airport employees.
"We're always concerned about people's personal valuables, but we are also concerned about the security of the airplane, and we're taking the measures that the threat indicates," an official said during the call with reporters in response to an inquiry about the risk of theft.
On Monday evening, after Royal Jordanian deleted its initial tweet, Saudi Airlines was next to issue a disclaimer for people traveling to the U.S. with portable computers and tablets. On Tuesday, the Saudi General Authority of Civil Aviation issued guidance on the topic.
This article has been updated to include comments by Jeff Price and a tweet that Saudi Airlines posted Monday evening. It was later updated again to include information from U.S. senior administration officials and about a tweet by the Saudi government.