Cellphone Privacy: Homeland Security Chief Acknowledges Searches of U.S. Citizens' Devices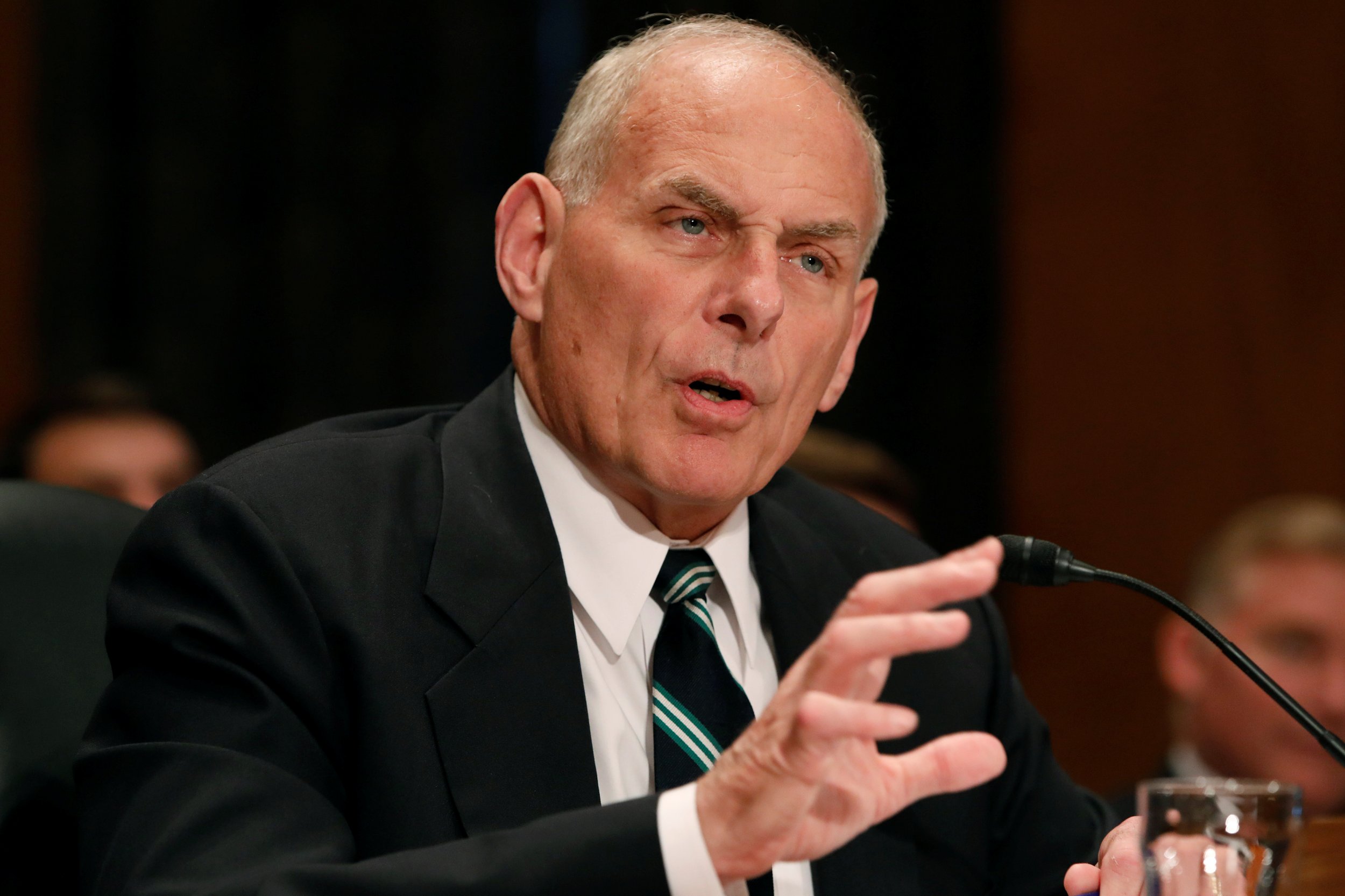 American citizens coming to the United States from overseas risk having their cellphones confiscated and searched at airports or other border crossings, Homeland Security Secretary John Kelly confirmed on Capitol Hill Tuesday, walking back previous statements.
Related: Border Patrol and ICE are losing officers, recruits and can't keep up with Trump executive order
Pressed by Republican Senator Rand Paul about the searches and threats to detain or turn back travelers if they did not comply, including citizens and U.S. green card holders, Kelly affirmed to the Senate Homeland Security and Governmental Affairs Committee: "We do it whether they're citizens or noncitizens coming in." The retired general acknowledged his statement was "a change" from his comments during an April 5 hearing, in which he told senators, "I don't believe we ever turn back citizens or legal residents."
At that April hearing, Kelly had emphasized that the targets of the searches were foreigners, but Paul pointed out there had been news reports of Americans also being caught up in the dragnet. And on Tuesday, the Kentucky libertarian read from several public reports of Americans being detained by Customs and Border Patrol agents until they divulged the contents of their phones, including a NASA engineer and a couple returning from Canada. "We've asked some questions in writing, and we're still waiting for a response" from the department, said Paul, one of several lawmakers who's raised alarms about the practice.
U.S. Customs and Border Patrol agents have been demanding access to visitors' cellphones for several years, well before Donald Trump became president. But critics are worried the new administration has scaled up the use of such searches as part of its promise to counter extremism, with a particular focus on Muslims and people of Arab heritage. As he has done in the past, Kelly emphasized Tuesday that the practice remains rare. "I think, of the million or so people who come in the country [each day], half of 1 percent is checked," Kelly said. "We don't do it routinely unless there's a reason why."
Kelly, however, was vague about what those reasons would be. He told Paul that as Customs and Border Patrol agents are questioning travelers, something may tip them off that "will cause them to have certain conversations, go down certain avenues of, not interrogation, but again conversations." Asked by the senator how long citizens would be detained if they don't provide access to their phones, Kelly replied, "A relatively short period of time."
"But to you, it's still, you're just fine with a policy that arbitrarily takes someone's phone, says you can't come back into your own country?" Paul queried.
"Not arbitrarily, there's a reason why they do it, senator," Kelly shot back.
"Well, no, the thing is it is arbitrary unless there are rules as to how you do it," Paul insisted. "What are the rules?"
Kelly said border agents follow certain procedures, and he promised Paul he'd look into whether there were specific rules governing the searches that could be published. And he agreed to provide the senator with the form that Customs and Border Patrol agents give to people whose cellphones they want to search, indicating, as Paul noted, that participation is mandatory and they will be detained and/or have their property seized if they don't comply.
Paul and Democratic Senator Ron Wyden have introduced legislation that would require border agents to obtain warrants before searching Americans' electronic devices. A bipartisan companion bill is also pending in the House. As Paul reasoned Tuesday, "Looking in someone's luggage for an immediate threat to the country, to the people, to the plane, etc., I think we've decided that's within the scope of your jurisdiction. But looking into someone's phone is a much more personal and much more extensive look into their life." Despite the public outcry over phone searches, however, the legislation has yet to gain any steam in Congress.