The Department of Homeland Security has announced that dozens of agents will be wearing body cameras in order to see if the technology is beneficial to the organization.
The test will last six months and will be worn by 55 Homeland Security Investigations agents across Houston, Newark, and New York. The agency typically investigates federal crimes such as drug trafficking, human trafficking and fraud.
During the program, participants are expected to wear the camera during arrests and questioning. Over the course of the trial run, the agency hopes to expand the test program over to immigration enforcement officials.
"With its body worn camera pilot, ICE is making an important statement that transparency and accountability are essential components of our ability to fulfill our law enforcement mission and keep communities safe," said DHS Secretary Alejandro Mayorkas during the program's announcement.
The footage taken from the body cameras can be fully accessed by defense lawyers. In accordance with the Freedom of Information Act, the footage will also be available to a few other unspecified groups in limited circumstances.
Axon Enterprises Inc. has been contracted to provide the cameras to the participating agents, according to Reuters. Although the company has not commented on the news, the cameras will be put on the vests, shirts and helmets of agents.
Homeland Security Investigations is not the only team that has been outfitted with body cameras this year. Thousands of U.S. Customs and Border Patrol agents, primarily those along the U.S.-Mexican border, started wearing body cameras in the fall as part of a new initiative.
The test program is expected to last until May or June, with the findings of the study being used to determine if it is both fiscally and logistically beneficial for agents to wear the cameras.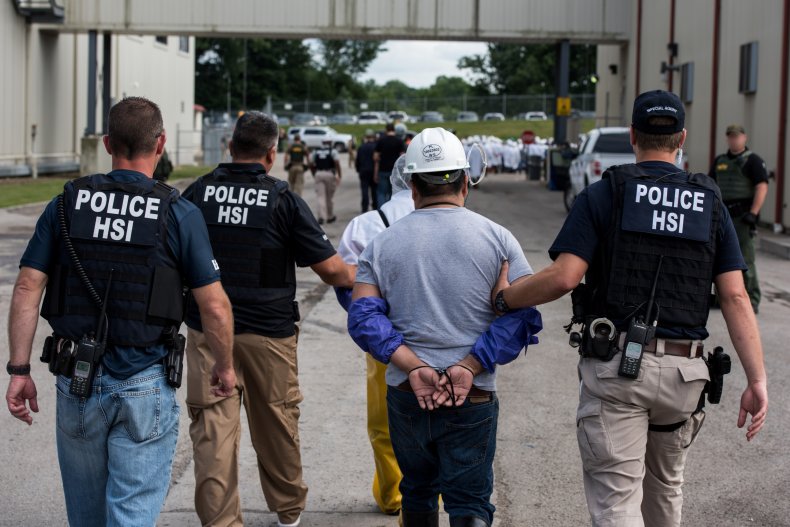 Homeland Security Investigations is a component of the U.S. Immigration and Customs Enforcement, better known as ICE.
The program, even though only a test, represents an expansion of the use of a technology already widely used in state and local law enforcement. In September, agents from the Bureau of Alcohol, Tobacco, Firearms and Explosives in Phoenix and Detroit became the first federal officers to wear body cams, and other agencies were expected to follow suit.
DHS is negotiating aspects of the program with the union that represents ICE enforcement officers, and officials did not say when that part of the pilot would start.
The Associated Press contributed to this report.