Homeland Security to Require Vaccination Proof for Non-US Citizens Entering Via Land, Sea
In an effort to control rising COVID-19 cases while accommodating commerce and travel, non-citizens must be fully vaccinated to enter the U.S. via land ports and ferry terminals at the country's borders with Canada and Mexico.
The U.S. Department of Homeland Security announced the new rules on Thursday, stating they will bring requirements for land travel in line with those currently in place for incoming international air travel, which requires inbound travelers to be vaccinated before boarding flights.
When the pandemic first took hold in March 2020, the U.S. government issued restrictions on travel to slow the spread of the virus. Those restrictions limited entry to trade, emergency responses and public health to essential travel at the U.S. northern and southern land borders.
The White House announced in October that, beginning November 8, the U.S. authorities would turn to travel policies based on inoculations of travelers instead of bans.
"I have determined that it is in the interests of the United States to move away from the country-by-country restrictions previously applied during the COVID-19 pandemic and to adopt an air travel policy that relies primarily on vaccination to advance the safe resumption of international air travel to the United States," President Joe Biden said in his November proclamation signaling the policy shift.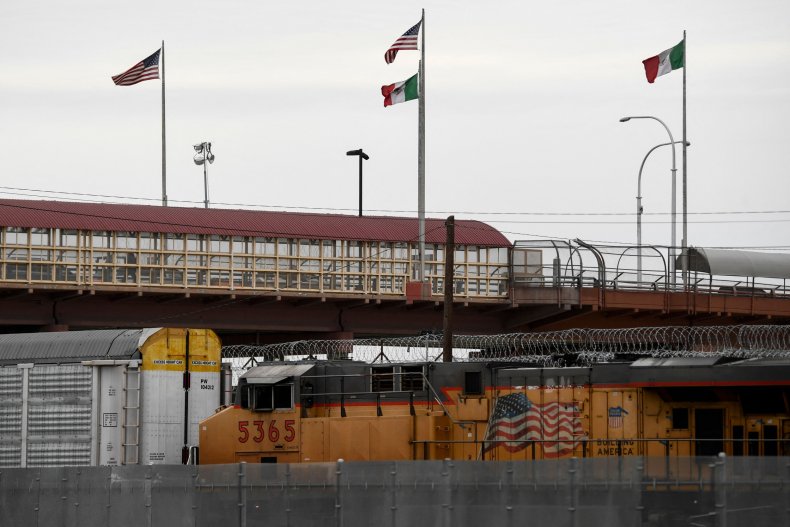 The new restrictions will apply to non-citizens who are traveling for essential as well as non-essential reasons. These travelers must present an approved proof of vaccination document, in addition to meeting other travel requirements.
The restrictions will not apply to U.S. citizens, lawful permanent residents and U.S. nationals. COVID-19 testing is not part of the new requirements to enter the U.S.
"These updated travel requirements reflect the Biden-Harris Administration's commitment to protecting public health while safely facilitating the cross-border trade and travel that is critical to our economy," Homeland Security Secretary Alejandro N. Mayorkas said in a statement.
In December, the Biden administration lifted travel restrictions imposed on South Africa, Botswana, Zimbabwe, Namibia, Lesotho, Eswatini, Mozambique and Malawi as a measure to slow the rapidly spreading Omicron variant.
Other countries have kept stringent travel bans in place. Japanese Prime Minister Fumio Kishida said last week the country will continue to keep its border closed to most foreign citizens through February. Earlier this month, Israel said it was preparing to allow travelers from the U.S., U.K and other countries to enter Israel after a temporary ban was imposed in response to the Omicron surge.