Man Tortured With Hammer and Knife by Homeless Couple He Let Stay With Him
A man was tortured with a hammer, knife and iron by a homeless couple who he had let in to his home to live with him.
The victim, who has not been named, was tied up, had his knee caps smashed with a hammer, his feet burnt with a cigarette lighter as well as a clothes iron pressed on his cheeks by drug addicts Michael Rowbotham and Natalie Wightman.
The pair also locked him up in a cupboard for an hour, during which he thought he was going to die, Manchester Minshull Street Crown Court heard. The victim had let the homeless couple move in with him after meeting them in January 2019.
The incident took place on the evening of February 13, 2019. Rowbotham and Wightman had been in the flat with the victim and had also bought £200 ($271)worth of heroin. An argument took place in which the two accused the victim of stealing the drugs, prosecutor Duncan Wilcox told the court.
"They began pulling at his clothes and then stripped him naked. They tied his feet together with a cable and used a belt to tie his wrists together," he said. "They were shouting at him 'admit it, admit it' and the couple then began to torture the victim. They hit him in the knee caps with a hammer and used a knife to slash him to the left shin. They burnt the soles of his foot with a lighter."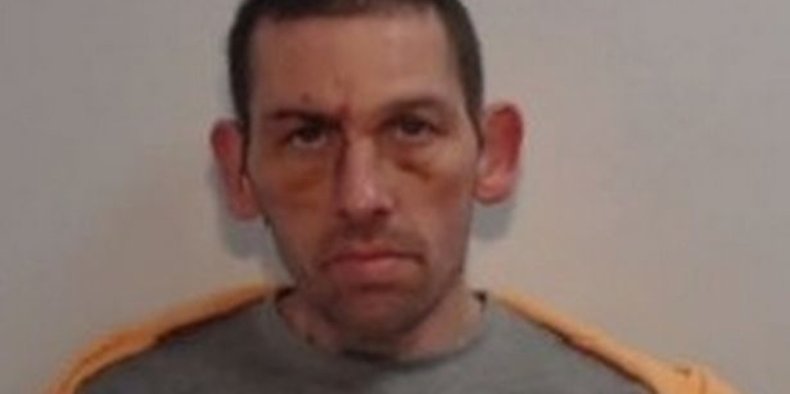 The court heard how the man confessed to stealing the drugs not because he had done so but because he feared for his life. Rowbotham and Wightman returned to their bedrooms and slept, during which point the victim managed to escape from his flat in pain, fleeing to a nearby shop. He was taken to hospital where he was treated for burns to his feet and legs as well as a severe burn to his cheek. He has been left with permanent scars and is afraid to leave his house.
In a victim statement read to court, he said: "My head is completely gone. I am scared to leave my front door. I am worried about the repercussions of talking to the police. I have permanent scars on my body and I have a scar on my face which I see every time I look in the mirror. I didn't deserve any of this. They were homeless and I let them stay at my flat and this is how they repaid me."
Rowbotham, of Wilmslow Road, Fallowfield was jailed for nine years after admitting an offense of false imprisonment and section 18 wounding with intent to cause grievous bodily harm. Wightman, of no fixed address, was jailed for seven and a half years after pleading guilty to the same offenses.