A homeless man in New York City is facing hate crime charges after allegedly attacking seven Asian women.
Steven Zajonc was arrested on March 2 and is accused of attacking women of Asian descent, ranging in age from 19 to 57, over a two-hour period. He was charged with seven counts of assault as a hate crime, attempted assault as a hate crime, aggravated harassment and harassment.
Zajonc was arrested at the New York Public Library (NYPL) after two security guards reported him to authorities. Roshanta Williams alerted her partner, Lieutenant Elmirel Cephas, of the similarities between one of the library's regular patrons and the man that police were searching for.
"Our guards have the extremely challenging job, especially under recent circumstances, of keeping our branches safe and welcoming for all New Yorkers," NYPL Chief Operating Officer Iris Weinshal said in a statement obtained by Newsweek.
"They do this extremely well every day, but today went above and beyond to help the NYPD keep our streets safer. We are so proud [but not surprised] of their quick thinking and good work."
According to local news station WNBC, the women did not suffer major or life-threatening injuries. The station described the injuries as swelling, redness and minor lacerations. The Villager reported that the victims were wordlessly approached before being attacked.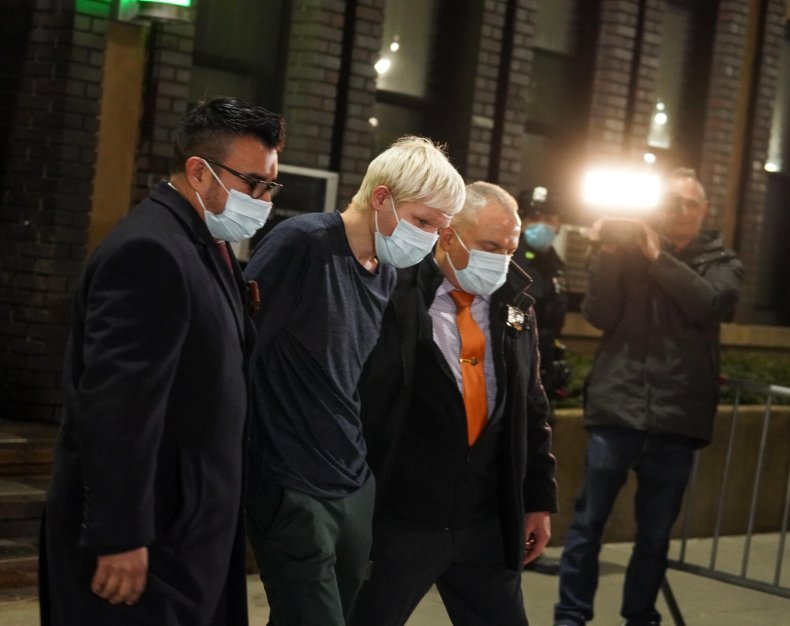 The youngest victim, a 19-year-old college student, spoke to WPIX anonymously about her experience and how she is "still bleeding" from the attack.
"I think it's terrible," she said.
The Asian American Federation, a prominent New York City nonprofit, told Newsweek on Thursday afternoon that it sends condolences to the victims.
"Unfortunately, there seems to be no end in sight [for these attacks]," Executive Director Jo-Ann Yoo said. "We need help now, to not only prevent crimes and protect us but to also increase accessibility and expand services for the mental health services we need to overcome this tragic crisis."
The arrest of Zajonc comes after a string of high-profile homicides of Asian women in the city. Christina Yuna Lee was found dead in her apartment in January, and Michelle Alyssa Go was shoved in front of a moving train in February. Neither death has been ruled as a hate crime.
New York City saw a 395 percent increase in anti-Asian hate-crime reports in the first half of 2021 from the previous year.
A reported 131 hate crimes targeting Asian Americans were confirmed to have occurred in 2021 in the U.S., including the Atlanta spa shooting that took the lives of eight people, primarily Asian women.
Update 3/3/22, 4:24 p.m. ET: This story has been updated with a statement from the Asian American Federation.