Homeless Man's GoFundMe Money May Be Completely Gone, Says Attorney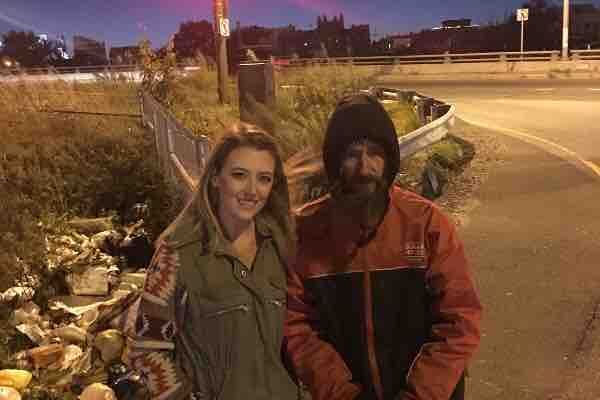 An attorney for homeless man John Bobbitt Jr. says all the money raised in a GoFundMe project for his client, may be gone. According to the Philadelphia Inquirer, attorney Chris Fallon held a conference call Tuesday morning with lawyers for South Jersey couple Kate McClure, 28, and Mark D'Amico, 35, during which he learned all the money the raised for Bobbitt appears to be gone.
"It completely shocked me when I heard," Fallon told The Inquirer. "It came as a complete surprise to me."
The couple's attorney, Ernest Badway, declined to comment on the report.
The news comes a week after the couple were accused of withholding $200,000 of the funds raised via a GoFundMe project for homeless man, Johnny Bobbitt.
The GoFundMe campaign started as a response to an act of kindness by Bobbitt. The man had given McClure his last $20 when he found her stranded without gas. Overwhelmed by his generosity, McClure and D'Amico started a GoFundMe campaign that soon went viral, raising over $400,000 from 14,000 donors.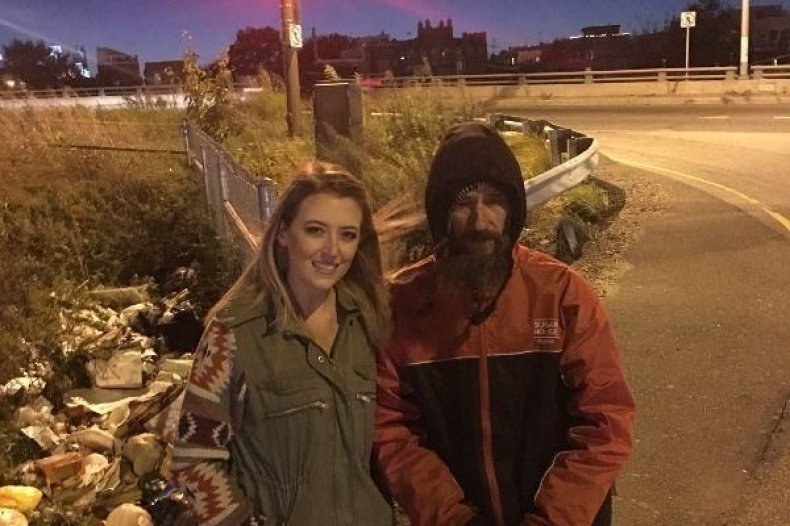 Since that time, things have gone sour between the couple and the homeless man as Bobbitt claims McClure and D'Amico have been mishandling his money. Bobbitt's lawyer filed a suit last week against McClure and D'Amico, alleging that the couple used large amounts of the donation money to "enjoy a lifestyle they could not afford," using the account as "their personal piggy bank."
While the couple's attorney claims Bobbitt has received with more than $200,000 in cash, goods and services, Bobbitt claims he only received $75,000. Roughly $30,000 of the money went out to GoFundMe fees, but this still leaves a sizable amount of money unaccounted for.
On Thursday, Superior Court Judge Paula T. Dow ordered McClure and D'Amico to transfer all remaining money into an escrow account by the next business day. The couple was also ordered to have their financial records reviewed by a forensic within 10 days. D'Amico and McClure missed the court-ordered deadline to hand over the remaining GoFundMe money. Fearing they may be a flight risk, Bobbitt's legal team has requested the judge hold the pair in contempt of court and impose sanctions on them, requiring the couple to remain New Jersey. Additionally, the couple would be required to surrender their passports and would be unable to to spend any money in their bank accounts.
GoFundMe spokesman Bobby Withorne issued a statement Tuesday saying the company was working with law enforcement officials to ensure Bobbitt receives all the funds raised on his behalf.
"While we assist law enforcement with their ongoing investigation, GoFundMe is also working with Johnny's legal team to ensure he's receiving support while the remaining funds are being recovered," said Withorne.
GoFundMe has since deposited $20,000 into an escrow account managed by Bobbitt's attorneys to assist with housing and food for Bobbitt.
GoFundMe is "looking into the claims of misuse" of the funds. If the company determines that donations were misused, it will refund individual donors up to $1,000.
During an interview with Megyn Kelly last week, McClure and D'Amico claimed their reason for not giving Bobbitt all the money was fear that he would use it on drugs.
A hearing on the case is scheduled for Wednesday.