Homeless Man Suffers 'Life-Changing' Injuries After City Council Tried To Remove His Tent With 'Industrial Vehicle'
Irish lawmakers are demanding answers after a homeless man was left with "life-changing" injuries after Dublin City Council reportedly used an industrial vehicle to try to remove his tent while he was sleeping inside.
In a statement sent to Newsweek, Fiach McCarthy a spokesperson for the Gardaí, the police service of the Republic of Ireland, confirmed the incident, which unfolded on Tuesday afternoon along the Grand Canal.
The man, whose age is still unknown, McCarthy said, had been sleeping in his tent when it was removed "in an attempt to tidy the canal walkway" by the Dublin City Council and Waterways Ireland.
"The man received injuries during this incident and was removed to St. Vincent's Hospital where he remains in serious condition but stable," the Gardaí spokesperson said.
According to Irish broadcaster RTÉ, the man was left with "life-changing" injuries.
The broadcaster also reported that city officials had used an "industrial vehicle" to move the tent out of the way. However, it is not clear what type of vehicle was used.
It is also unclear whether city officials checked to see whether anyone was inside the tent before they used an industrial vehicle to move it out of the way.
Newsweek spoke with Dublin City Council's press office twice, but was not immediately given a statement on the incident.
However, in a statement sent to RTÉ, the city council said the Dublin Regional Homeless Executive was liaizing with the hospital and providing "every support" to the injured man.
It also said that the DRHE had been engaging with the man for some time and that the option of alternative accommodation "remains available to him."
In its statement, the city suggested that multiple tents erected along the canal were in a "precarious and dangerous location."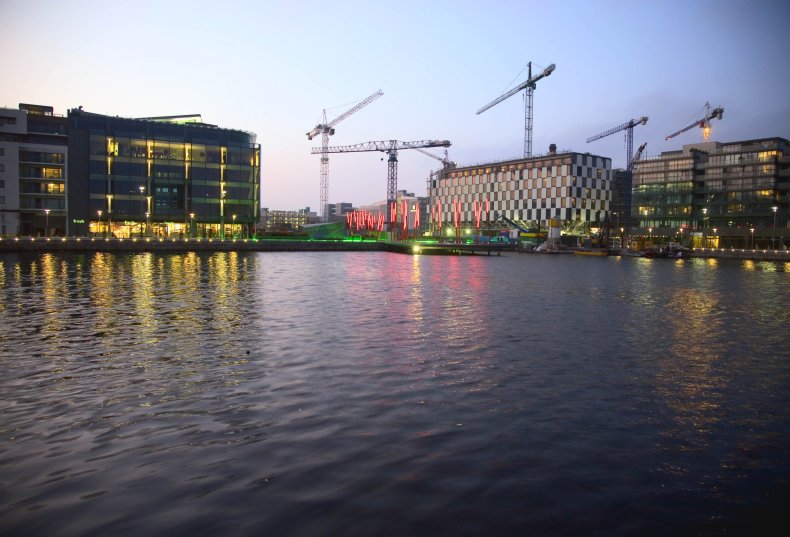 The city said that "every action taken by state services is taken in the interest and safety of those experiencing homelessness."
Independent councillor Anthony Flynn, who is also the CEO of a homeless charity, Inner City Helping Homeless, has expressed outrage over the incident, however, demanding a full investigation into what happened.
"An appalling incident to say the least which will be followed up with city management," Flynn said in a tweet. "There needs to be answers."
Newsweek has contacted Flynn for further comment.
Enda Fanning, an activist campaigning for an end to homelessness, also demanded answers, branding the incident "tragic."
"Am I right that @DubCityCouncil was removing his tent with him inside it? I hope not," said Fanning.
Homeless Man Suffers 'Life-Changing' Injuries After City Council Tried To Remove His Tent With 'Industrial Vehicle' | World