Homeless Man Lived Inside Stadium Luxury Suite For Two Weeks Before Being Discovered
A homeless man lapped it up in a luxury suite in a sports stadium before he was discovered and ultimately arrested.
Daniel Albert Neja, a 39-year-old man in St. Petersburg, Florida, was living in the Al Lang Stadium, home of the soccer team, Tampa Bay Rowdies. With sports on hiatus due to the coronavirus pandemic, he somehow managed to sneak into the stadium and live there for two weeks before he was found by a cleaning crew.
Neja was arrested on charges of burglary and resisting arrest without violence by police on Sunday, according to local reports. He's currently being held in a St. Petersburg jail on a $5,150 bond.
Yolanda Fernandez, a spokeswoman for St. Petersburg police, told Florida CBS News affiliate WFLA that the cleaners "went into one of these suites that no one had gone into for some time due to COVID-19 and noticed there were blankets and shaving cream and a razor."
"Clearly it appeared someone had been living there," Fernandez said.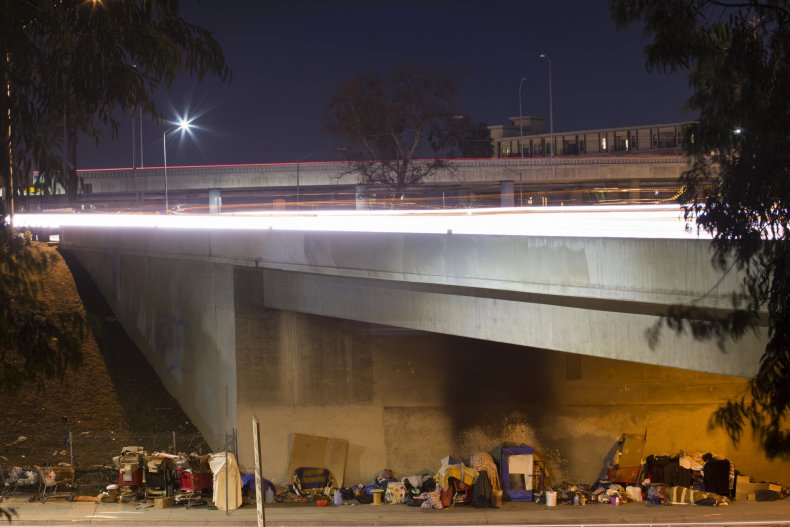 Authorities were unclear on exactly how Neja managed to stay in the building undetected for so long. Although the stadium is closed to fans, people who work at the building have still entered it regularly.
"It was kind of surprising though, to see that somebody [stay that long]," she said. "Maybe one or two nights, but to be able to stay there for that long and have nobody notice it."
Neja wasn't just squatting at the stadium, though. He apparently broke into one of the merchandise shops and stole clothing and had been raiding concession stands for food during his stay at Al Lang too.
Neja has a history of making a home out of unlikely places. He was arrested after he was found inside an elementary school in Florida earlier during the summer in July. At the time of that arrest, Neja told officers he only broke into the school in hopes of finding food.
He isn't alone in his attempts to make a shelter out of a public place either. Back in 2007, a man in Akron, Ohio was found living inside of a retail store at the Rolling Acres Mall. The store was boarded up after going out of business, but the man decked out his new home with about $30,000 worth of stolen goods, according to a local report.
The Council of Economic Advisor's 2019 report determined there were more than 552,000 people considered homeless living in the United States in 2018. Thirty-five percent of those counted as homeless were unsheltered.