Homeless Man Turns in $17,000 He Found in Front of Food Bank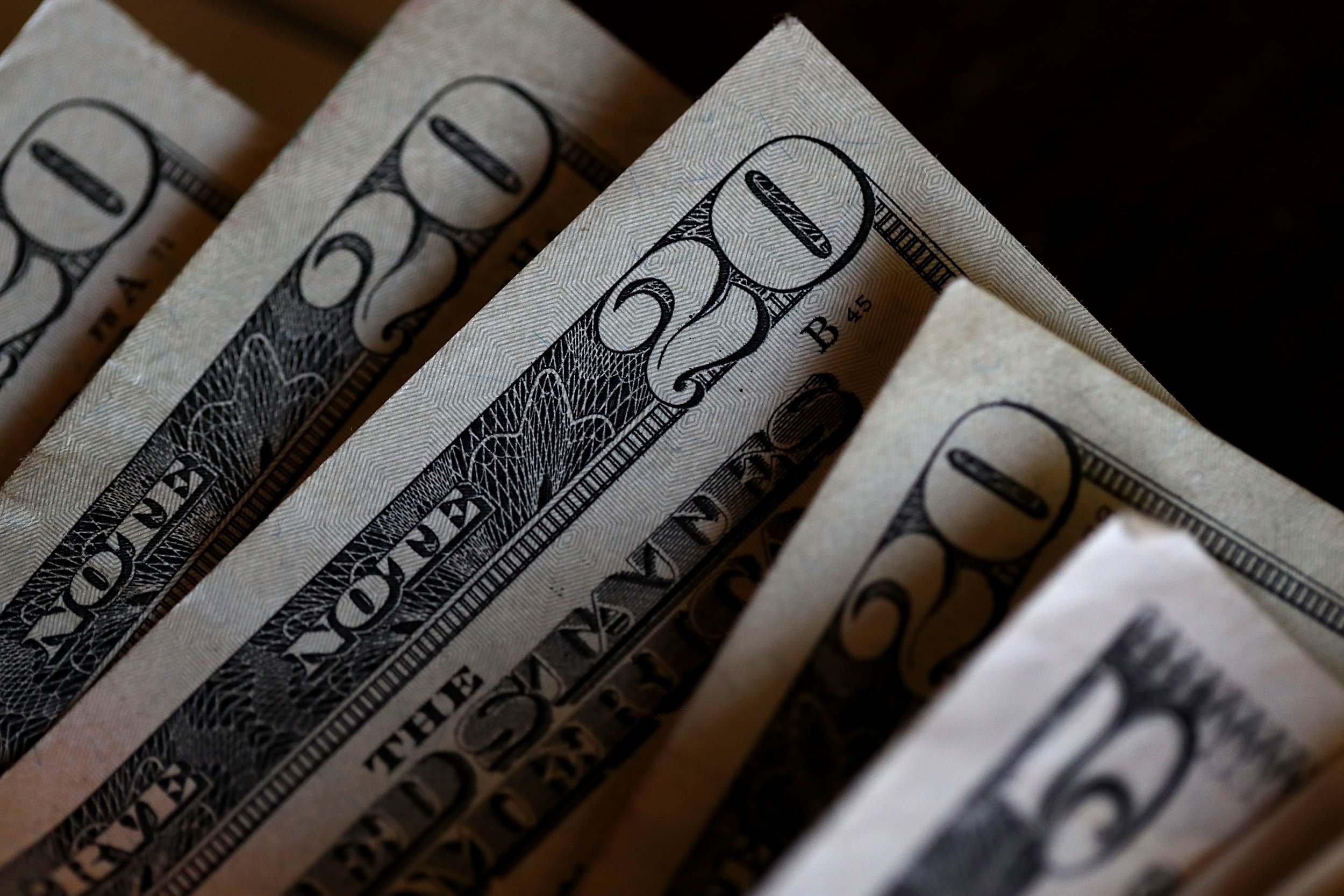 A homeless received praise, recognition and gift cards after he turned in $17,000 he found outside a food bank in Sumner, Washington.
Kevin Booth, 32, found the money inside a brown bag on the ground last August, The Payallup Herald reported. Booth first pulled out a $20 bill but later chose to give the bag of bills to a food bank volunteer, without realizing how much money was in the bag.
"Of course, I sniffed it to see if it was real," Booth told the newspaper. "Then I was like, do I take off, or do I stay?"
The food bank volunteer first thought the bag had food and went in to weigh it, said Anita Miller, the food bank's director. Surprised to find the money, the food bank director called the police, which held the money for 90 days without anyone claiming it.
Using security camera footage, officers could not determine who had dropped off the bag full of cash, but they saw Booth when he found the cash.
"I got stopped later by (officers), and they told me what was in there and I just about fainted," Booth said. "I´ve never touched that money, and I don´t think I ever will again."
After 90 days, police returned the money to the food bank, which planned to use it to expand its building. Booth was given an undisclosed amount of money in gift cards to use at his favorite store, which is the local retail chain Fred Meyer, as a reward, KCPQ reported.
On Thursday, Sumner Police Chief Brad Moericke presented Booth with a citizens citation. Moericke, who said officers knew Booth from around town, said that Booth told the police officers he knew the money would benefit more people than himself if he gave it to the food bank.
"Not every citizen would be as honest as you in this situation," Moericke told Booth, according to The Puyallup Herald.
Booth told the newspaper that it felt good to be recognized by his hometown. After learning of his good deed, a Sumner resident launched a GoFundMe to raise money for Booth. The GoFundMe has raised $1,000 of its $10,000 goal since launching on Thursday.
Miller told KCPQ that Booth´s actions warmed her heart and showed her he was thoughtful despite his own needs. "It makes you feel good to be able to help him. He helped us in a roundabout way. It´s a wonderful feeling. Trust me, it opened up all of our eyes," Miller said.
"There are a lot of people who would have taken it," Booth said of the money he found. "I'm just not that person."