Homeless Man Whose Story Went Viral for Helping Stranded Woman Claims He Can't Access GoFundMe Account Created by Couple
A homeless man who helped a woman who was stranded by filling up her gas tank is now claiming he cannot access the money that was raised for him on a GoFundMe account.
Johnny Bobbitt went viral on social media for his good deed of giving his last $20 to help Kate McClure get back home in November. McClure and her boyfriend Mark D'Amico created a GoFundMe account for Bobbitt as a thank you to him, but now Bobbitt has said he is having difficulties accessing his account, The Philadelphia Inquirer reported.
Bobbitt told the publication that he can't access the remaining $200,000 in the GoFundMe account McClure created, which had raised over $400,000. He said he is now homeless again and does not live in a camper or a car anymore.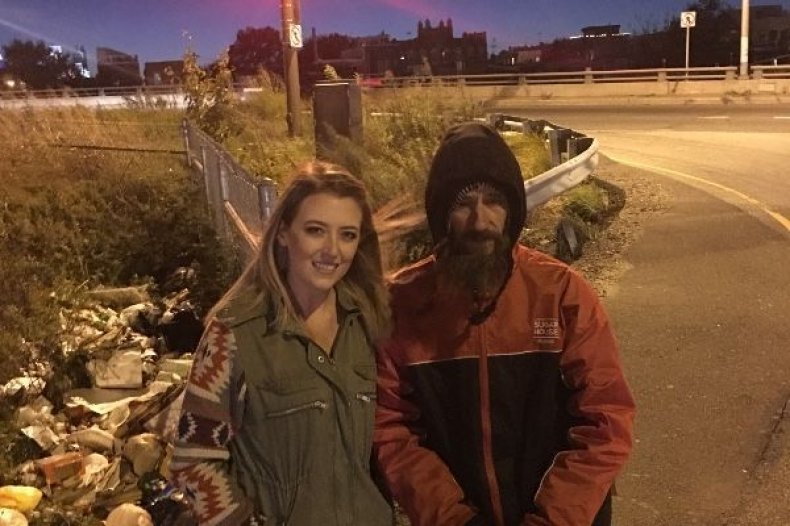 McClure claims she and her boyfriend did everything in their power to help Bobbitt. D'Amico told The Philadelphia Inquirer that he controls the donated money and will give it to Bobbitt once he stops using drugs and secures a job.
"Giving him all that money, it's never going to happen. I'll burn it in front of him," D'Amico said, telling the publication that giving Bobbitt the money would be like giving an "addict" a "loaded gun."
D'Amico also told the publication that he spent $500 of the fundraising money on gambling at a casino but claimed he repaid it with the money he won.
Bobbitt told The Philadelphia Inquirer that he did give the money to some relatives and used it on some drugs, but he questioned the couple's motives and how much authority they have over the fundraising money.
He said McClure, who is a receptionist, is now driving in a new BMW, but the couple said they purchased the car with their own money. Newsweek has reached out to McClure for comment but did not hear back in time for publication.
"I think it might have been good intentions in the beginning, but with that amount of money, I think it became greed," Bobbitt told the publication.
In a statement to Newsweek, a GoFundMe spokesperson said that the company is investigating the matter.
"When there is a dispute, we work with all parties involved to ensure funds go to the right place. We will work to ensure that Johnny receives the help he deserves and that the donors' intentions are honored. GoFundMe always cooperates with Law Enforcement investigations," it said.