It may not have been a Christmas miracle, but a homeless man in England did reportedly get his holiday wish when law enforcement agreed to arrest him on Christmas Eve.
Andrew Bell, 42, was arrested after violating a court order to not visit a local hospital, according to a report from The News and Star with the Cumberland News. Bell is said to have a history of frequently getting himself arrested with the apparent goal of going to jail.
On Christmas Eve at 11 p.m., Bell visited the Cumberland Infirmary, despite a court order prohibiting him from doing so without an appointment or unless he needed emergency treatment. He allegedly told hospital staff, who deemed him healthy, that he had gone there because he wanted to be arrested.
Before police arrived, a sympathetic nurse apparently gave Bell some bedding. When authorities arrived, he claimed the nurse told him not to leave, encouraging him to sleep there in his sleeping bag.
"He doesn't have an agreed address," said John Smith, who was said to be representing Bell, to the paper. "[He] gets sent to Durham Prison, gets released with nowhere to go, and then goes into the city center to call police and tell them: 'Hello; I'm Andrew Bell, I'm in breach of my criminal behaviour order, so can you come and arrest me?'"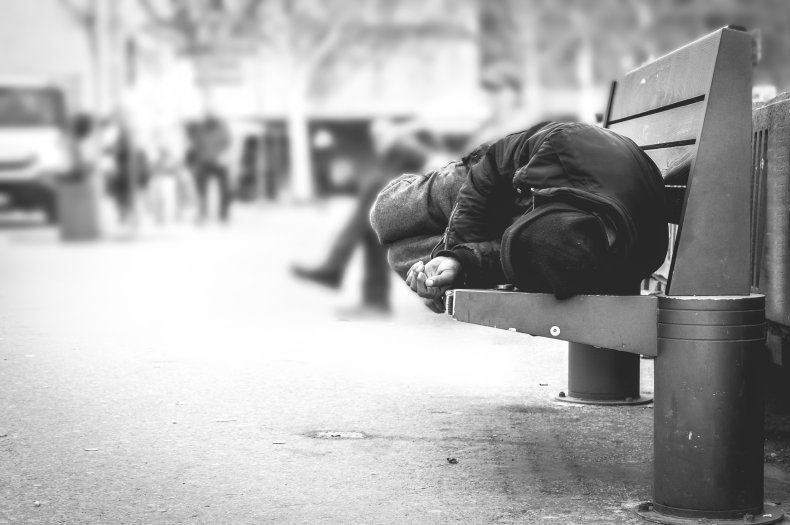 Bell has reportedly broken legal orders designed to limit areas he can visit and prevent him from engaging in certain activities at least 179 times.
"He has been subject to criminal behavior orders and Asbos [anti-social behavior orders] for many, many years and he has breached them many times in recent years," said Smith.
Smith said that police have tried to avoid arresting Bell in recent times, which has in turn encouraged the man to take increasingly severe measures to be arrested.
"He has tended to escalate his behavior, telling the police that if they don't go to arrest him he will cause some damage and start making threats to people," Smith told the paper.
Previously reported arrests of Bell seem to back up those claims. In October, he was said to have quickly turned on a man who gave him money and offered to buy him food, saying "I've killed before and I'll kill you."
A May 2018 article, which noted that Bell suffers from a personality disorder, indicated he had been sent to prison for repeatedly making abusive "nuisance calls" to an emergency services phone line.
It was reported that Bell was jailed for the 178th time on November 8, after again violating a legal order. He was said to have responded to that arrest by claiming "I hate having my freedom taken away."
Bell was last released from jail on December 20. He was sentenced to 10 weeks in jail for the most recent arrest.