Homelessness is a Public Health Crisis | Opinion
More than a year into the COVID-19 pandemic, our country is still grappling with numerous crises. With the vaccine rollout underway, conversations are starting to shift from management to recovery. Nowhere is this truer than in the health and housing sectors, where a vaccine won't magically fix one's ability to pay for long-term health issues or rent. Given the breadth of the recovery, policymakers must be strategic, but also identify opportunities to promote long-term stability. That begins with treating housing instability, including homelessness, as a public health crisis.
As policymakers and professionals in the health and housing sectors embark on a post-pandemic recovery process, they must work together to deliver solutions that simultaneously promote a person's health and housing stability. This will help speed up the recovery by allowing experts to share resources, align efforts and more purposefully address systemic root causes of illness and housing instability.
Any financial, time, or resource investment in housing stability is an investment in health and vice versa. By promoting collaboration between these fields, there's an opportunity to facilitate knowledge sharing, communication and collaboration to more effectively and efficiently reach goals of promoting health and housing, while also advancing each other's outcomes in the process.
The COVID-19 pandemic highlighted the interdependence between a person's housing stability and their health. The stress of experiencing housing instability and living on the street or in a shelter make people exponentially more likely to contract and die from COVID-19. Having the coronavirus can cause housing instability through financial disruption or job loss—with the financial downturn increasing joblessness and housing instability nationwide. This is truer for Black and brown communities, who are bearing the brunt of the pandemic and financial crisis and experience homelessness at much higher rates than other demographics.
The significance of the relationship between an individual's housing and health status cannot be overstated. Housing instability harms health both directly—by moving people away from their doctors and into unsafe housing—and indirectly—by causing stress and eliminating resources that could otherwise keep people healthy. In other words, housing impacts health not just in terms of a home's physical conditions, like chemicals or pests, but also in the social context and consistency of the housing itself.
Being healthy helps people remain stably housed. This promotes financial stability and ensures they're able to maintain their homes. Given the deep connection between health and housing, experts in both fields can't just cheer each other on, they must work together to enact policies and programs that jointly benefit people's health and housing stability.
Notably, there is already collaboration between the two sectors to tackle the most extreme cases—people experiencing long-term homelessness with serious mental illness, substance use conditions and/or chronic health conditions. Using the principle of "housing first," many communities operate supportive housing programs, principally providing homes along with clinical services, recognizing that ongoing health care promotes housing stability.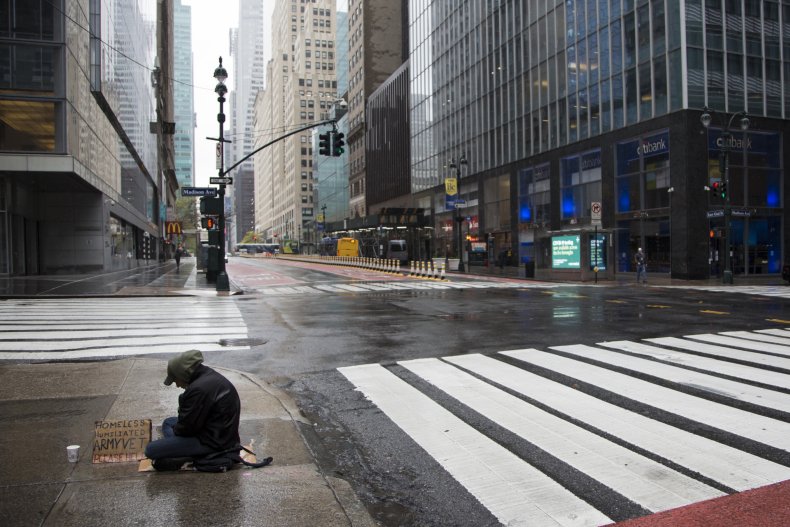 Research shows supportive housing programs keep people in permanent homes, off the streets, out of shelters and also self-report better health outcomes. While there is room for improvement, these programs demonstrate the effectiveness of policies and programs designed to simultaneously promote health and housing stability.
The health sector already has a history of using housing stability as a means to prevent health crises—providing insight into what's possible if services were more frequently integrated. Some health departments implement "hotspotting" programs that connect chronically ill patients to health and social services in an effort to reduce costs. When these programs only provide more health care or support without any tangible community resources, they're less effective at improving health. When "hotspotting" techniques deliver housing support for chronically ill patients, health status improves.
In both of these examples we see that the most successful collaborations between the health and housing sectors are designed using a public health lens that strives to prevent crisis and illness. By asking how housing can prevent illness and how to use health services to prevent housing instability, policymakers can achieve broader success than either sector could achieve alone. Collaboration between the sectors only for the most vulnerable isn't enough. Health and housing professionals must also work together to develop policies and processes with shared goals of improving health and increasing housing stability.
Just as doctors prescribe groceries to promote health, housing too must be seen as a prescription to prevent illness—especially in a post-COVID world. The recovery will be a massive undertaking and despite substantial promised government investment, resources are always limited.
In order to most efficiently and effectively use COVID recovery funding, policymakers should work to jointly promote housing stability and health, and encourage professionals in both fields to collaborate. Doing so will speed up the recovery and lay the foundation for a more effective system going forward, one that works together to prevent health and housing issues for all.
Erin Kelly, MPH, is a public health expert and one of the founders of RxHome, an organization working to end homelessness in New York City that was founded on the belief that homelessness is a public health crisis. Follow RxHome on Twitter and Instagram to learn more.
The views expressed in this article are the writer's own.