Boy Allegedly Interested in ISIS Charged With Bringing Smoking Bomb to School
A Utah boy was charged Tuesday with bringing a homemade bomb to school in a backpack.
The boy allegedly brought the bomb to school Monday where another student discovered it when they saw smoke coming from a backpack, prompting an evacuation of Pine View High School in St. George, Utah.
"That student found a teacher and reported the observations to the teacher who then contacted the school resource officer that was on duty in the school," said St. George Police Capt. Mike Giles in a press conference.
The boy who allegedly brought the bomb to school was arrested Monday and charged the next day with the use or attempted use of a weapon of mass destruction. More charges may be pending, according to police.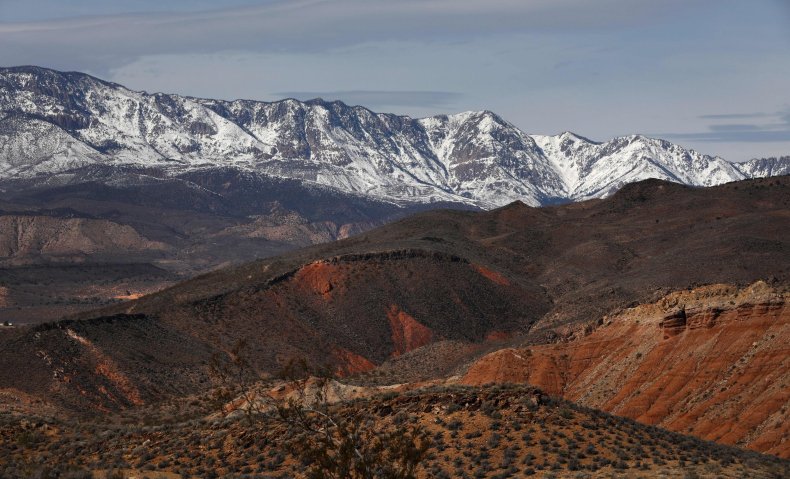 Police said that Washington County Bomb Squad, Washington County Sheriff's Deputies and the FBI responded to the incident to disarm the bomb. The male suspect is a student of the school but had not yet been identified. No one was hurt and no property was damaged at the school.
"After examining the device, bomb squad members indicated that if it had detonated; the device had the potential to cause significant injury or death," the St. George Police Department said in a statement.
Police searched the boy's home and said they found materials consistent with making a bomb. Police also allege to have discovered the boy had researched and showed an interest in ISIS and promoting the terrorist group.
Police said the boy is a suspect in another crime in Hurricane, Utah, where an American flag was replaced with an ISIS flag at the town's high school. Police arrived on scene Feb.15 to find the American flag slashed on the ground, according to the Associated Press. Police found Hurricane High School was also graffitied in large text with the message "ISIS is comi [sic]."
Police said in a search of the boy's house, they found evidence linking him to the flag incident.