'I Built a Tank for My Son'
I was a mechanical engineer for over 15 years before quitting my job. I had spent over eight hours a day working on several projects and it became overwhelming for me. I was burnt out from excessively working and I eventually became depressed.
When I quit my job in 2019, my brother suggested that I create engineering content on YouTube. I have a lot of experience in video editing, as well as a love for creating things. At first, I refused because I didn't think that I could make a living out of sharing my creations with the world.
But after much convincing, I decided to share a video online of me restoring and sharpening an old rusty ax, and it surprisingly gained a lot of attention. People were saying that they admired my work, and I was pleased to see that they loved my content, so I decided to create more videos.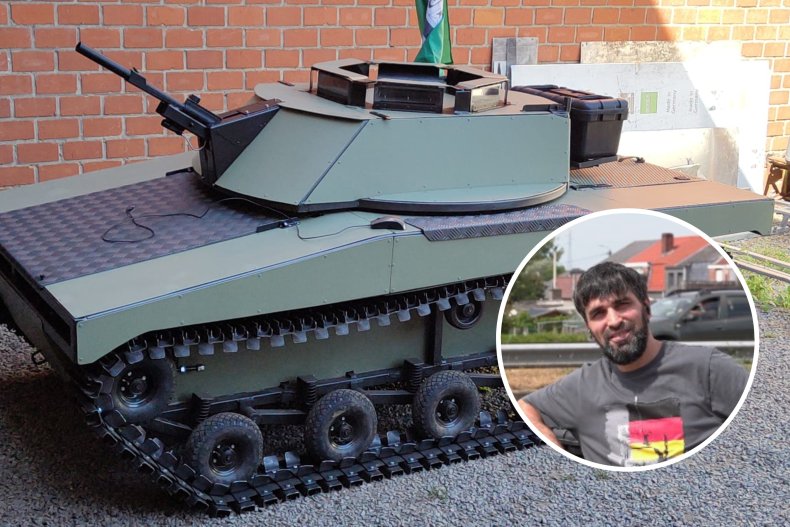 Some of my videos included restoring old, scrappy items and my bigger projects included making vehicles, swords, and machines.
Building a tank for my son
It had always been my dream to own a tank when I was a child but as the years went on, I had forgotten about the idea. In 2022, my son told me that it was his dream to have a tank, too, which reminded me of my own childhood.
I remembered my dream and I thought that this was something that I could make possible for him.
For two months, I had planned the process of building the tank in my garage. I sketched the tank, thought of the exact equipment that I needed to build it, and bought the products. Overall, I had spent $6,000 on equipment to build the tank.
For the following four months, I was in my garage every day building the tank. It was a rewarding but complicated process. I spent 10 to 12 hours a day working on building the tank and because it was my first time doing anything of the sort, I had to quickly learn from my mistakes.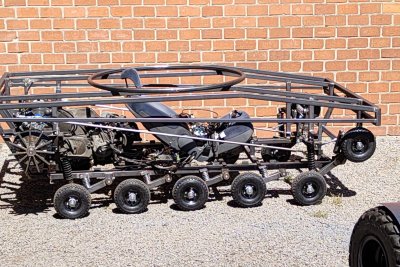 For example, the wheels that I had selected were filled with air, which was a mistake. I later realized that, to be able to turn a tank smoothly, its wheels must only have rubber without air. So, after some thought, I replaced the wheels.
The engine was also not as powerful as I had expected. So, if I was to build a tank again, I would make the engine twice as big.
Once my son had finished his school assignments for the day, I would let him help me with the easier the easier tasks like carrying objects and working on the outside of the tank.
I had never built a tank before, but instead of looking at instruction guides, I used my imagination to design it; it is 10 feet long and 5 feet high.
The most exciting moment for me was when I built the periscope because it made me feel like a child again.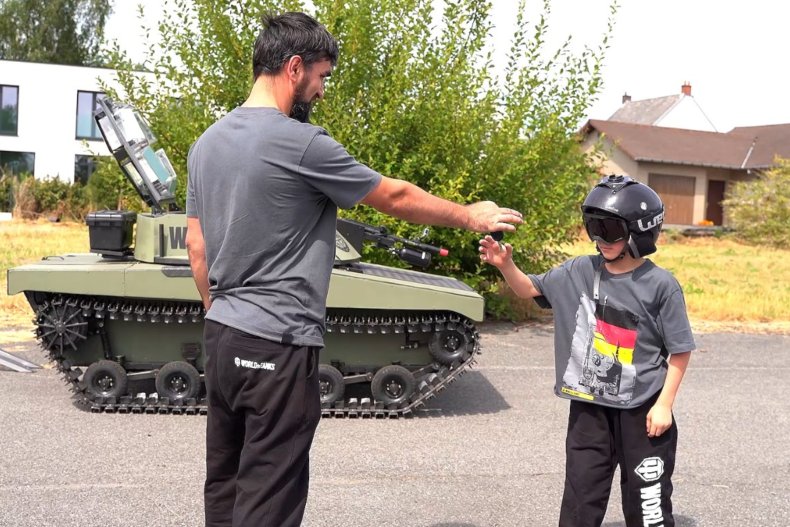 When the tank was finally finished, it felt surreal.
When my son saw it for the first time, he couldn't stop thanking me. He was so excited that his childhood dream had come true, to the point where he wanted to sleep in the tank. Of course, I didn't let him, but it was nice to see how much he loved it.
Being a child of war
My neighbors know that I am always working on a project because they hear a lot of noise in my backyard. They'd often ask me when my next product would be finished because they are very invested in what I create. When they saw that I had built a tank for my son, they clapped for me.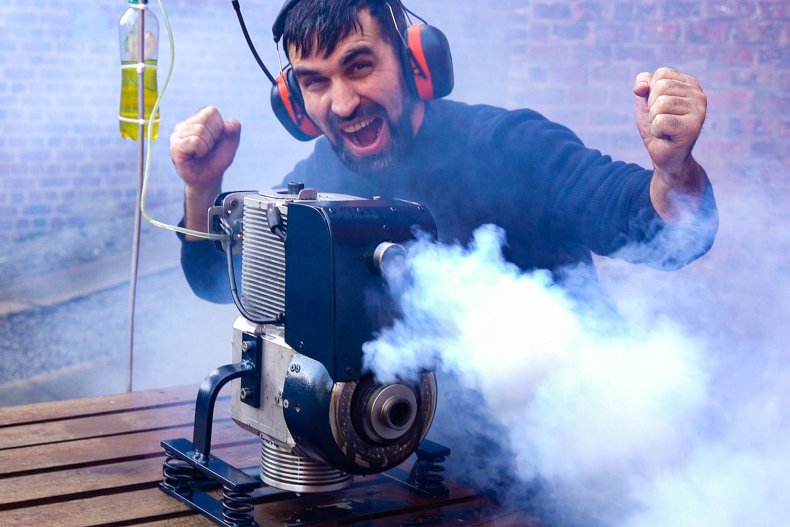 A lot of people on social media have said that I am the best dad ever for doing this for my son. But not all comments are positive, some people have said that it's not appropriate for me to build a tank for my son given the current climate, and others didn't seem to understand that it is just a toy and not a real tank.
I grew up in Chechnya, Russia. In my teenage years, I fled to Belgium because of the war, but the majority of my childhood was spent witnessing the war. I know what it's like to be around real war weapons. I believe that children playing with toy guns and driving toy tanks does not amount to the actual reality of war; having a toy tank is the same as playing video games.
Although watching online content motivates me to build things, usually, my ideas are formed in my imagination. I come alive when I begin to put them to life; it makes me really excited to create something unique.
I love creating things. When I have an idea in my head, I usually can't sleep until I am able to work on it. I'm excited about what I'm going to create next.
Movsur Zagaev is a content creator and mechanical engineer. He builds creative objects and showcases them to his followers on YouTube. You can find out more about him here.
All views expressed in this article are the author's own.
As told to Newsweek associate editor, Carine Harb.
Do you have a unique experience or personal story to share? Email the My Turn team at myturn@newsweek.com