Homeowner Killed on Lawn Mower by Drunk Driver: Deputies
A drunk driver killed a Georgia man who was on a riding lawnmower in the front yard of his home Wednesday afternoon, according to authorities.
Paul Nix, 68, was mowing his lawn near the roadway at Hopewell Road located near Church Road when he was struck by 22-year-old Kenneth Johnson who was driving while drunk, the Forsyth County Sheriff's Office said in a statement emailed to Newsweek.
The Sheriff's office said that Johnson "failed to negotiate the curve" and hit Nix who was pronounced dead at the scene. Meanwhile, the driver incurred minor injuries.
The police conducted a sobriety test on Johnson and found that he was driving under the influence. No details were revealed about the speed at which Johnson was driving.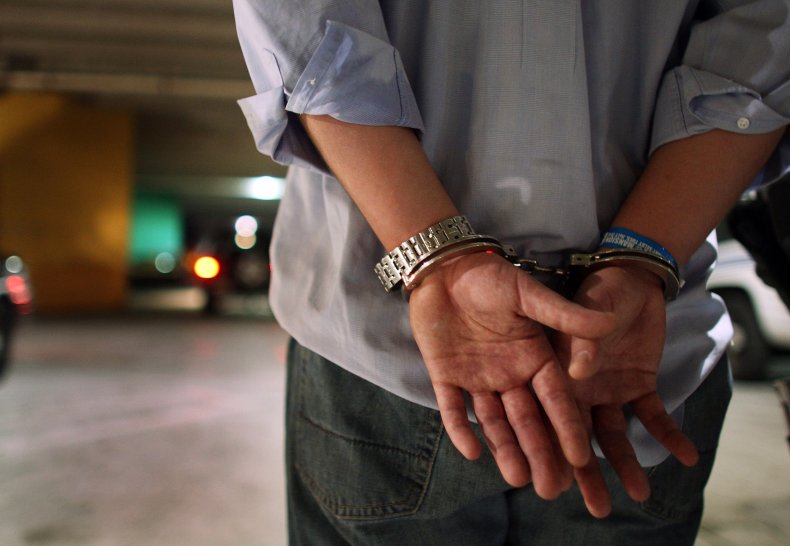 The police also found a cellphone in the debris outside Johnson's vehicle and alleged that the drunk driver was likely texting while driving. Authorities said that the "text screen was active" and it appeared that Johnson was "replying to a text at the time of the crash."
Johnson is currently being held at Forsyth County jail on no bond, and he is facing charges of homicide by vehicle in the first degree, driving under the influence, reckless driving, driving too fast for conditions, failure to maintain lane and texting while driving.
A number of DUI incidents have been reported over the past few months, including one that involved a 17-year-old girl who killed a 16-year-old boy while she was performing donuts under the influence in March in Willis, Texas. The girl, Joelissa Hernandez, who sustained no injuries during the incident, was doing the maneuvers in a K&M Food Mart parking lot before she hit the boy who was inside a vehicle with his sister. She then reportedly hit a wire holding up a utility pole, causing the vehicle to flip onto its side and throwing the boy out in the process.
In April, an engaged couple died after they were struck by a DUI suspect in Rialto, California. The couple were in their silver 2019 Nissan Sentra when they were hit by 24-year-old Alejandro Canchola who was driving at a high speed through Rialto and was pursued by the police. Canchola ran a red light as he traveled north on Cedar Avenue, colliding with the couple's car that was heading east on Randall Avenue.
Around 32 people die in drunk-driving crashes every day in the United States, according to the National Highway Traffic Safety Administration. In 2020, 11,654 people died in incidents involving drunk-driving, marking a 14 percent increase from 2019.
Additionally, 1,053 children died in traffic crashes in 2019, including 204 who were killed in alcohol-impaired-driving incidents. DUI crashes involving deaths prompted some form of legislative action against drunk drivers. For instance, a new law has been passed in the Tennessee House earlier this year that would require drunk drivers to financially support children who were left behind in the wake of a fatal crash that killed their parents.
Update 6/9/22, 2:18 p.m. ET: The story has been updated to include more information from Forsyth County Sheriff's Office.