Homophobia 'Still A Problem In Sport,' Study Reveals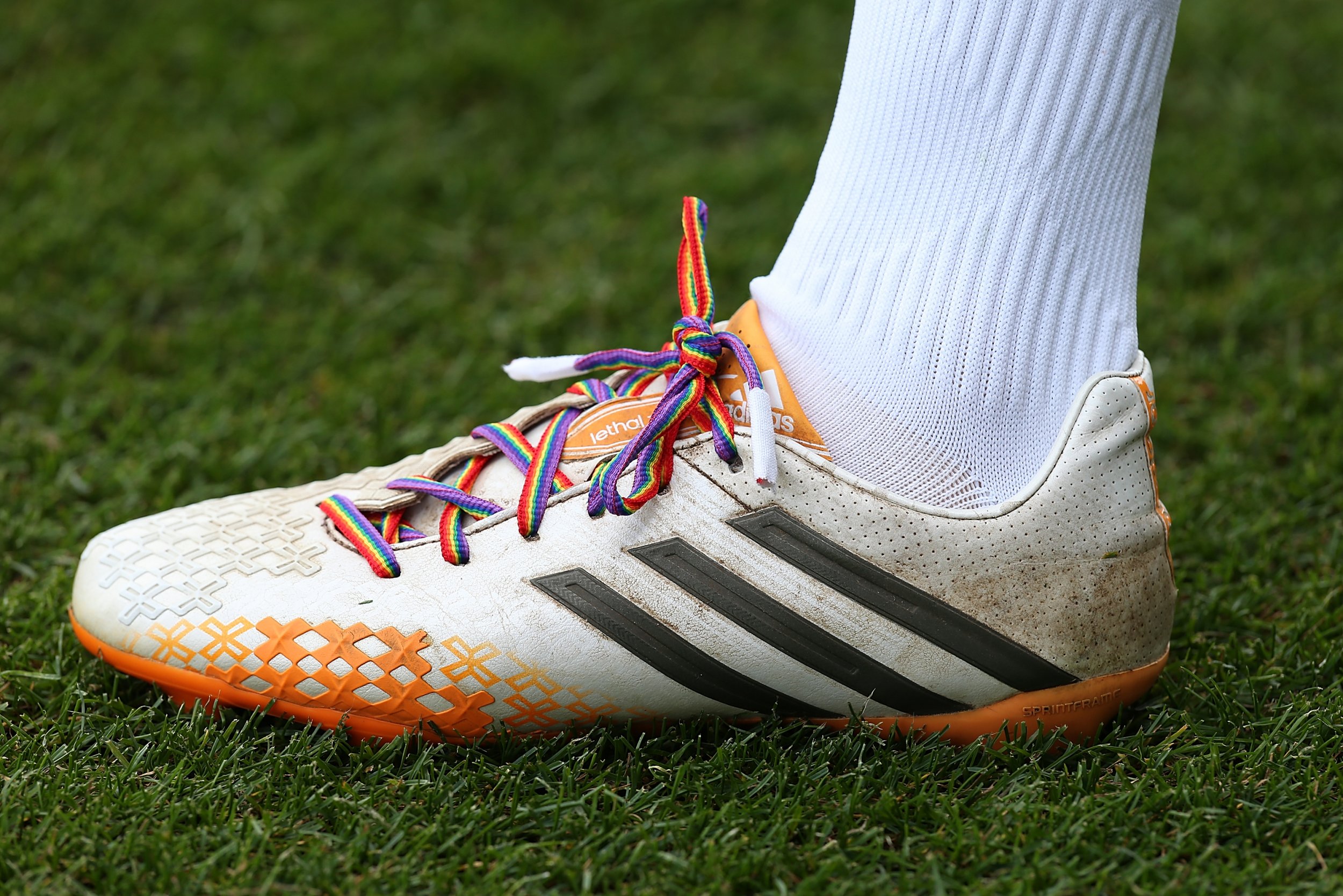 New research from Stonewall, the UK-based LBGT charity, has revealed almost three quarters of British football fans have heard homophobic abuse at matches.
The study found that " homophobia, biphobia and transphobia remain a problem at all levels of sport."
The organization, which co-ordinates the 'Rainbow Laces' campaign aimed at promoting awareness of homophobia in football via professional players' boots, also found evidence that coming out as gay remains a problem in the game.
One in five of the 18 to 24 year olds surveyed said they would be embarrassed if their favorite player came out as gay, while homophobic language is less likely to be recognized as such if it is labelled as 'banter.'
There have been only three openly gay British footballers at a professional or semi-professional level in the sport's history—Justin Fashanu, who committed suicide in London in May 1998 aged 37, Aslie Pitter, who founded the gay football club Stonewall F.C., and Liam Davis, who plays for Gainsborough in non-league football.