Honda Plans to Sell 70,000 All-Electric Prologue SUVs in 2024, Promises More EVs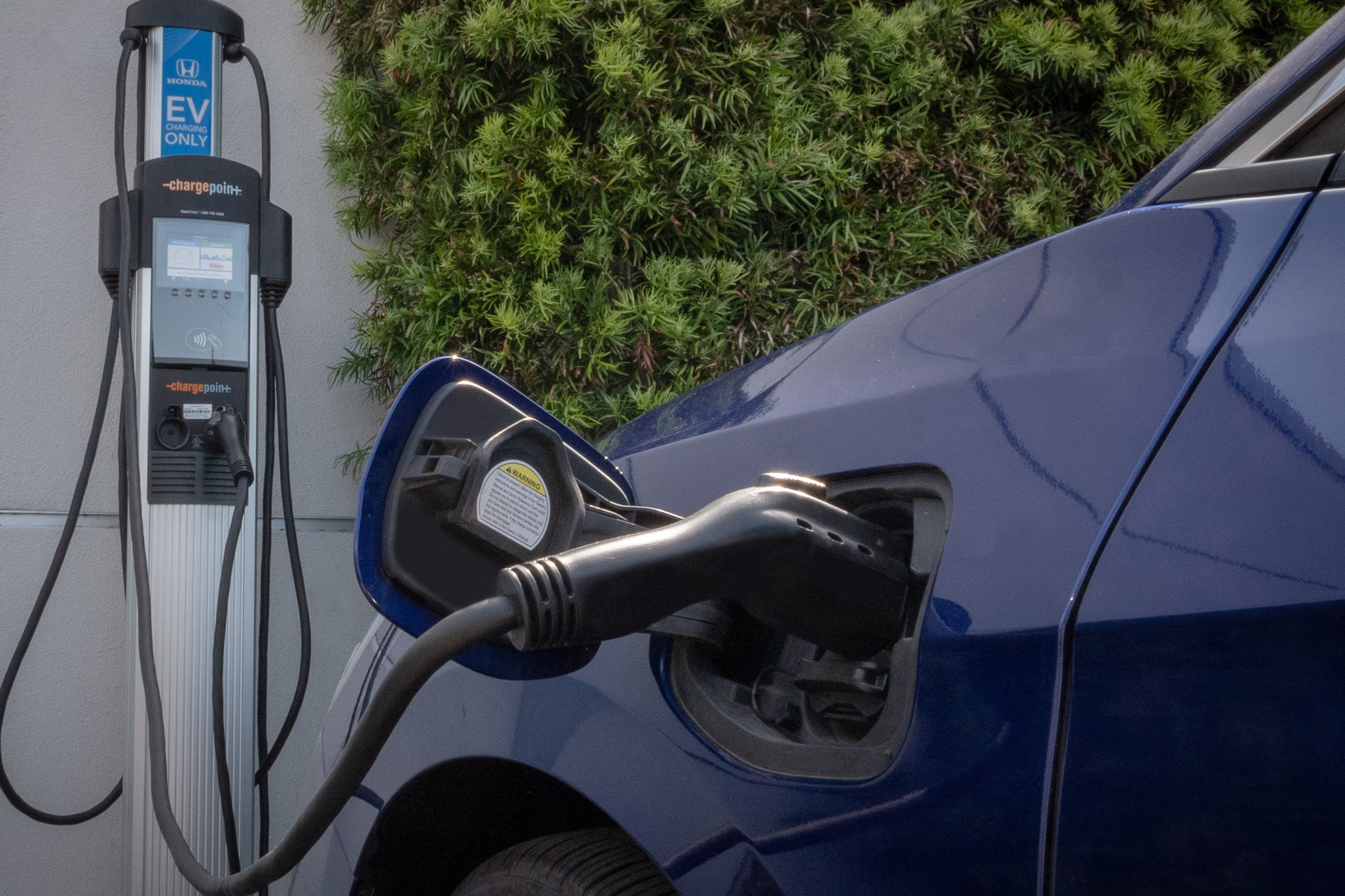 Honda hasn't shown any bits of the Prologue all-electric SUV yet, but the company has already set a sales target for the model. The automaker expects to sell 70,000 units of the Prologue when it goes on sale in 2024.
In a release, the company said that it will launch additional battery electric vehicles (BEVs) based on its new e-Architecture platform, which is currently under development.
These new models, in addition to the Prologue, are anticipated to push Honda's BEV sales to 500,000 to 2030. The automaker is focused on achieving 100 percent zero emission vehicle sales in North America by 2040, with the marker hitting 40 percent by 2030.
"Launching our first volume BEV in 2024 is the start of an exciting new direction for Honda," said Dave Gardner, executive vice president of National Operations at American Honda Motor Co., Inc. "We are working with our dealers to plan the transition from sales of primarily gasoline-powered vehicles to selling 100 percent electric vehicles by 2040."
These goals, Honda stipulates, are "contingent upon fair and equitable access to state and federal electric vehicle (EV) incentives intended to encourage American consumers to purchase electric vehicles". As EVs gain popularity, sales and tax incentives wane, applying to only the first 200,000 EVs sold by an automaker. Tesla and General Motors credits have already run dry.
A freshly marked up budget reconciliation bill was released by the House Ways and Means Committee last week that could pave the way to up to $12,500 in tax credits for EVs with special monetary considerations given to companies that produce vehicles in union shops.
Like its Clarity sedan, Honda will concentrate on selling the Prologue in areas of the U.S. where it is most advantageous to the company's carbon compliance footprint, focusing on California and other zero emission vehicle (ZEV) states.
As BEV infrastructure challenges are overcome, Honda expects to make the Prologue to a wider audience.
Aside from charging infrastructure, automakers also have to overcome the hurdle of convincing buyers to purchase EVs. Tyson Jominy, vice president of data and analytics at J.D. Power explains that EVs currently make up less than 3 percent of the market, but there is light at the end of the tunnel for automakers.
"EV sales continue to increase with retail share now 2.8 percent versus 2.0 percent for the same period in 2020. Driving the majority of this increase is new models, such as Ford Mustang Mach-E and Tesla Model Y that are moderately priced and close to the kind of vehicles that US consumers desire: SUVs.
"Increasing share from here will be a combination of more automakers offering more EVs in more segment and body types, such as pickups and three-row crossovers, as well as greater investment in charging infrastructure. However, all of that still may not be enough," he said.
Automakers are also having a hard time convincing buyers in rural areas and densely populated cities who live in apartments to make the switch. "The many people who do not own a house or do not have consistent access to chargers or those who drive long distances that many U.S. drivers face in their commute may make it a tough sell to meet widespread adoption targets, such as 50 percent," Jominy said, adding, "The only thing we know is that EVs are coming from automakers. Finding customers for them remains the biggest unknown."