Honda Shares Details About 2022 Civic Hatchback Ahead of Its June 23 Reveal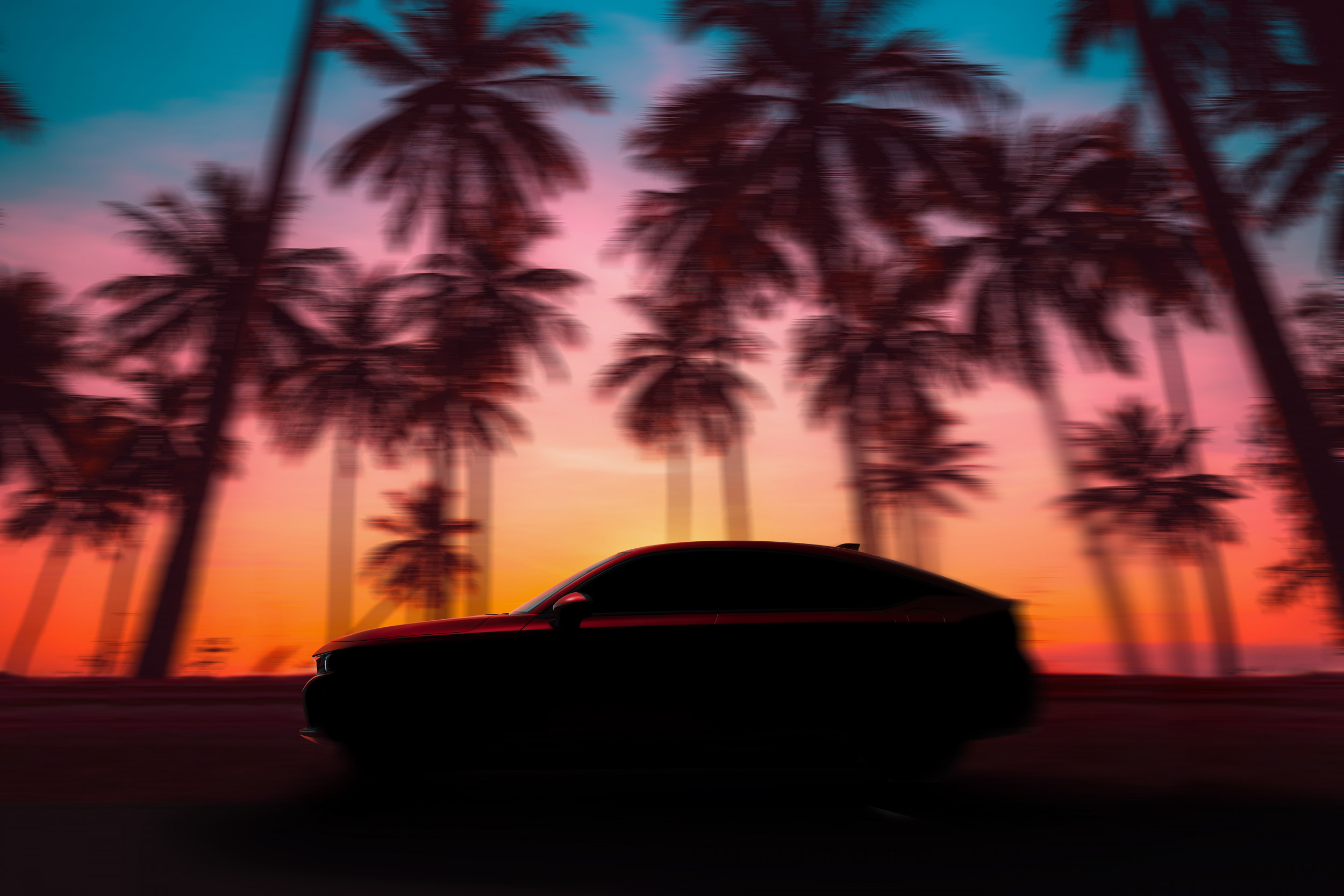 Earlier this year, Honda showed off the 2022 Civic Sedan. Now, it's the 2022 Honda Civic Hatchback's turn in the spotlight. The model will debut on June 23 at 6 p.m. PDT during the Civic Tour "Remix" virtual concert on YouTube.
Ahead of its debut, Honda released a teaser image of the model showcasing a darkened silhouette of the profile of the vehicle. Despite its darkened appearance in the teaser, a number of things have been revealed by the image and the previous 2022 Civic Sedan reveal.
The face of the 2022 Civic Hatchback looks very similar to the front of the Civic Sedan. The four-door compact car has simpler and cleaner exterior styling than the outgoing 10th-generation Civic. It offers expansive greenhouse, wide-set headlights, and has a low hood, cowl, and beltline.
Traditionally, the Civic Sedan and Hatchback ride on the same Honda platform. For the 2022 model year, Honda has improved the Civic's architecture giving it a stronger body that allows for thinner pillars. The new sedan's track is wider than the 2021 model's.
Honda says that the new Civic Hatchback features European-inspired exterior styling and enhanced versatility.
For 2022, Honda is offering its Civic Sedan with the buyer's choice of a 180-horsepower 1.5-liter turbo-four or a 158-horsepower, 2.0-liter four cylinder. Fuel economy on each of the Civic Sedan's models increased one to two miles per gallon in nearly every trim level for the new model year.
Traditionally, the turbo engine is far more efficient than the 2.0-liter getting. In the 2021 Civic Hatchback, it was seven to nine miles per gallon better on fuel in combined driving situations.
Honda has confirmed that the new hatchback will be available with a six-speed manual transmission. The 2022 four-door Civic is only sold with a continuously variable transmission (CVT).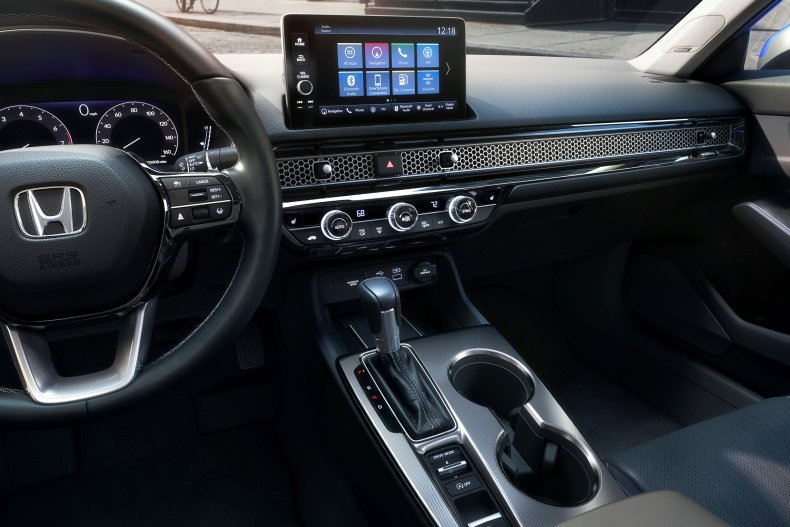 Inside the cabin, much about the Civic Sedan and Hatchback will likely be the same. The sedan was the first vehicle to carry Honda's new cabin design language, which prioritizes modern design and spaciousness in harmony with technology.
Honda is giving its new models its newly designed driver and front passenger airbags, which are designed to minimize the forces of an impact of the upper half of the body.
The new Civic Hatchback will be produced at Honda's Greensburg, Indiana manufacturing facility.