Honduras' First Lady Says She Will Collect Her Country's Child Immigrants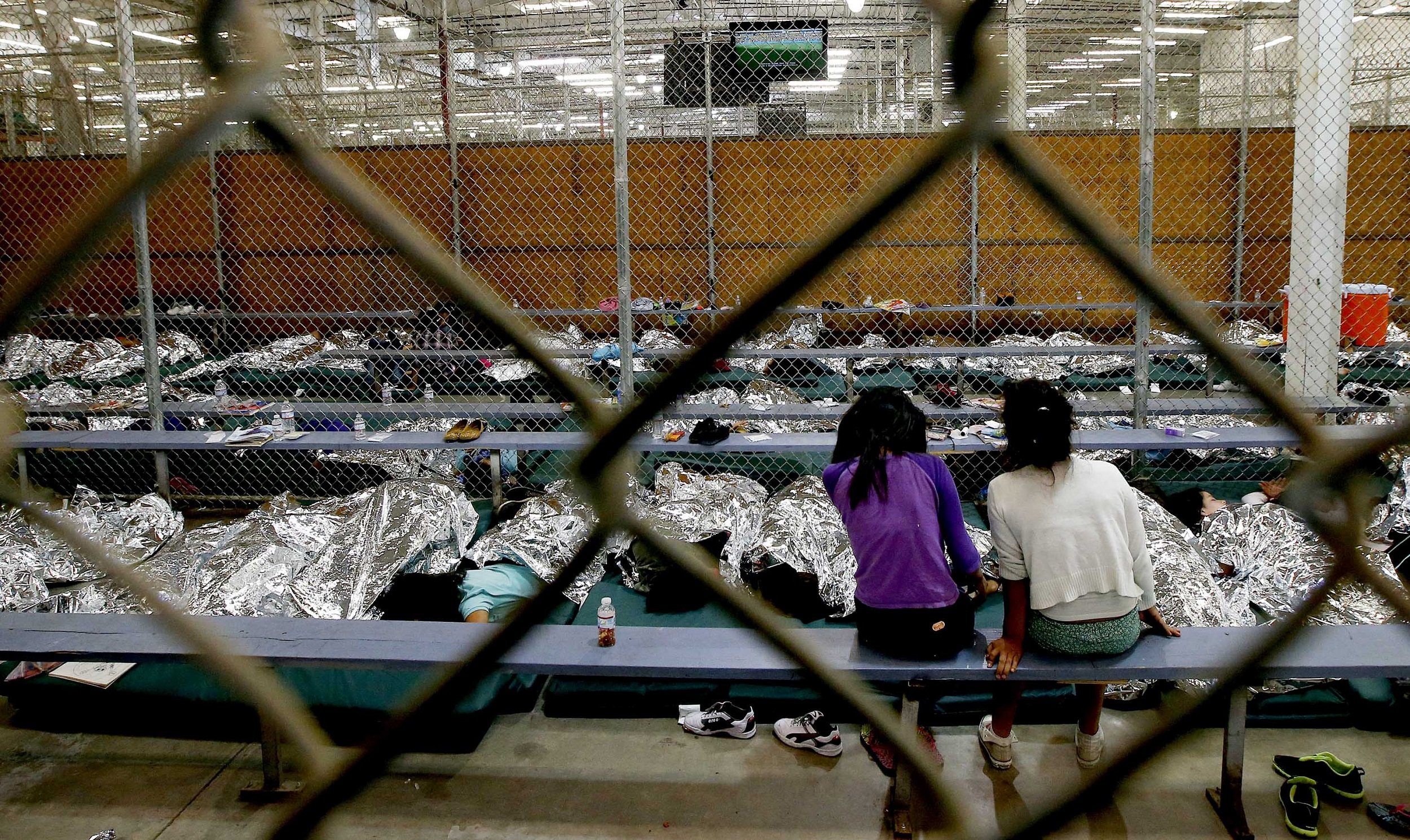 Honduras's first lady will travel to the United States to find and return the country's unaccompanied minors who have recently flooded across the border, the president's office said Wednesday.
In an effort to track down 13,000 Honduran children who made their way to the U.S. through Mexico, President Juan Orlando Hernández has created a commission that includes transportation, migration and foreign affairs authorities. But immigration lawyers say Honduran officials will face several legal challenges before they can repatriate the children.
A surge of unaccompanied minors from Central America has overwhelmed U.S. authorities in recent months. Between October 2013 and May of this year, nearly 50,000 children under 18 traveling without a parent or guardian were apprehended, according to U.S. Customs and Border Protection.
Warehouses and military bases across the U.S. are being transformed into detention centers to accommodate the children. One location, in Nogales, Arizona, is holding about 900 children from Honduras, El Salvador and Guatemala. President Barack Obama has called it an urgent humanitarian situation and enlisted the Federal Emergency Management Agency to manage it.
All of the children are in removal proceedings. Earlier this month, Obama announced that his administration was launching a program to provide approximately 100 lawyers for these children.
The flood of minors was prompted by immigrants in the U.S., who have been sending for the children they left in their home countries, sometimes paying around $8,000 to "coyotes" who smuggle them through Mexico and across the border.
In 2013, a 10-year-old girl from El Salvador was taken into custody by Customs and Border Protection, handed over to the Department of Homeland Security and then delivered to her Virginia-based, undocumented mother, according to court documents. Republican lawmakers and conservative media cited the case as evidence that the U.S. was growing increasingly lenient toward unaccompanied minors.
While rumors of increasingly lenient immigration policies appear to have partly fueled the mass exodus from these countries, the U.S. government and immigration advocacy groups say explosive levels of violence in the region are to blame. The isthmus has become one of the deadliest fronts in the war against drugs, serving as a vital transportation hub and providing a constant stream of drug gang members who manage the trade. A 2013 report from the United Nations Office on Drugs and Crime cited Honduras as the country with the highest homicide rate in the world.
On Sunday, Ana Garcia, Hernández's wife, will travel to the U.S. in order to find the Honduran minors who fled the country. Garcia has called for parents to drop off identifying documents like birth certificates and photographs of their departed children at nearby government offices so the commission can assemble files on each of the minors.
Garcia said her delegation will visit UNICEF and meet with Guatemalan and El Salvadoran diplomats. She will also investigate the conditions the detained minors are facing. Efforts are being made to ensure a fast, dignified and safe repatriation process followed by social rehabilitation programs at home, according to a press release from the president's office.
But it is unlikely that Garcia will fly back home with the children, according to immigration experts.
"I know of no international law, immigration law or family law that would let a national government take a child away from their parent," said Lenni B. Benson, professor of law at New York Law School.
Every child who sets foot on U.S. soil has the right to make a case to acquire refugee status, says Benson. Even if, for example, a child had been orphaned, he or she would still have the opportunity to make a claim for protection. The Honduran delegation will face an uphill battle.
"I think it's political, I think it's compassionate political," said Benson. "What country wants to say it's losing its youth?"