Jamaican Man Spends 82 Days in Jail After Customs Agents Mistake Jars of Honey for Liquid Meth
A Maryland man spent nearly three months in jail after airport security claimed honey he brought back from vacation was liquid methamphetamine.
On December 29, Leon Haughton flew into Baltimore Washington Airport from Jamaica, where he was born. Customs and Border Protection (CBP) officers searching his bags found three jars of honey Haughton claimed he bought on the side of the road in the Caribbean island nation.
Testing the bottles, the agents claimed they tested positive for methamphetamine in a field test.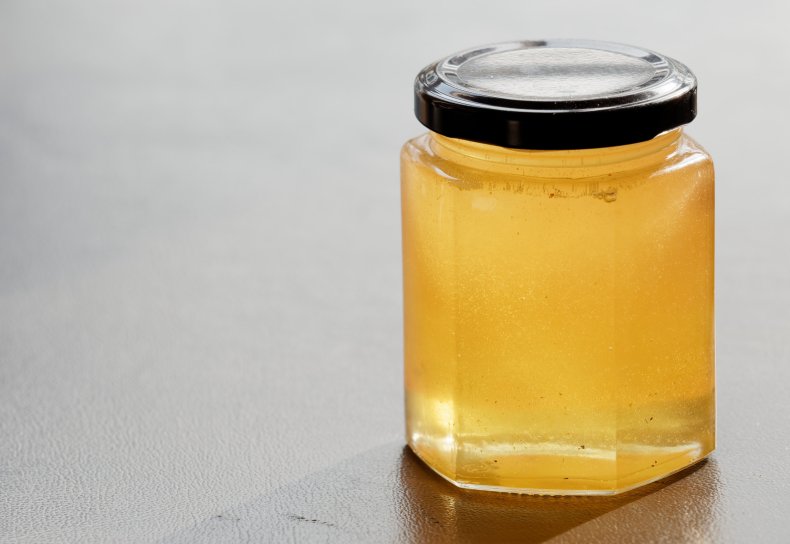 "I saw them come and handcuff me and take me away from my suitcase, so I said 'what's your problem?'" Haughton, 46, told WJLA. "They said I was charged with methamphetamine, so I said 'what is methamphetamine?'"
Haughton was booked on with multiple charges—including importing a controlled substance into the state and possession with intent to distribute a controlled substance—and taken to the Anne Arundel County Detention Center.
It wasn't until March that a second test at a lab in Georgia came up negative and the charges against the father of six were dropped. Unfortunately, by then, Haughton says, he lost two jobs, his credit was ruined. "I lost my everything. They just left me a mess," he said.
But the Anne Arundel County Prosecutor's Office insists no mistake was made.
"A specially trained drug sniffing dog was alerted to the presence of a controlled dangerous substance and a preliminary test done by the police officers further tested positive for a controlled dangerous substance," the office said. "The confirmatory laboratory test showed [there] was no controlled dangerous substance inside the honey."
Prosecutors claim Haughton, who has a green card, was eligible house arrest, but that an ICE detainer prevented him from being released earlier.
U.S. Immigration and Customs Enforcement can file a written request that local law enforcement detain an individual for an additional 48 hours after their release date to give ICE agents time to decide whether to take them into federal custody for removal purposes.
Both Haughton and his attorney, Terry Morris, say they were told of the ICE detainer. But an ICE spokeswoman told CNN there was no such order issued detainer.
In addition to the pain of incarceration on himself, Haughton says it put his children and family "through hell."
CBP has offered to return the honey to Haughton, but he says he doesn't want it. Instead, he has a present of his own for the agency.
"Lawsuits [are] going to be coming soon," Morris says. "There will be lawsuits imminent."