Barber Chops off Woman's Ponytail on Bus Because It was Bothering Him: 'Your Hair Was Getting in My Way'
A man pleaded guilty in Hong Kong this week after being accused of chopping off a stranger's ponytail because it touched his knee during a bus journey.
Allen Yu Kam-lun, 65, who works as a barber, pleaded guilty in the Eastern Magistrates' Court yesterday to assault occasioning actual bodily harm, South China Morning Post reported.
The incident occurred on the morning of January 13 on the upper deck of a bus traveling from Kowloon Bay to Aberdeen. The victim, who was reportedly sleeping while seated in front of the man at the time, has since been identified as Ting Wai-lam, a 25-year-old engineer.
According to local media, Yu told the court the woman did not respond after he tried to tell her the ponytail was brushing against his leg. He claimed he acted on impulse, taking out his barber's scissors and cutting her hair, partially removing the ponytail.
At the time, the South China Morning Post reported eyewitnesses on the bus woke the woman, who was left "freaking out and crying" after she realized what happened. When the victim asked the man why he had done it, Yu allegedly responded: "Your hair was getting in my way."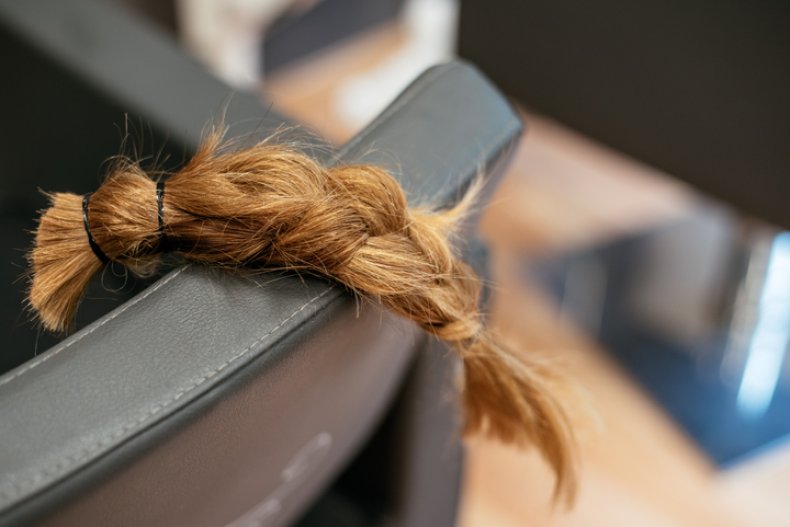 The suspect was stopped by passengers after attempting to disembark the bus and later arrested by police. A bus company spokesperson said there were 100 passengers on the vehicle at the time. Back in July, Yu pleaded not guilty to the single charge of assault occasioning actual bodily harm but admitted to cutting off the woman's hair. This week, however, his legal position shifted.
Yu expressed remorse during this week's court proceedings, The Standard reported. "I regret it very much," he said, according to the English-language newspaper. "I know I was wrong."
Despite prior warnings from judges that the court "cannot rule out imprisonment," the suspect did not hire a lawyer to represent him during the trial. Yu, appealing for leniency, said that he had been working as a barber for about two years, earning the equivalent of approximately $760 a month.
Prosecutors told the court Yu had 41 crimes listed on his arrest history, including for common assault, dishonesty and fighting in a public space, the South China Morning Post reported. He was granted bail and is set to be sentenced on September 25.
The magistrate in the case, Colin Wong Sze-cheung, granted a request from prosecutors that the suspect's barber scissors should be confiscated. Upon conviction in Hong Kong, the charge of assault occasioning actual bodily harm carries penalties of up to three years in prison.