Hong Kong Expels Veteran Journalist Amid Fears That China Is Seeking to Exert More Influence on Region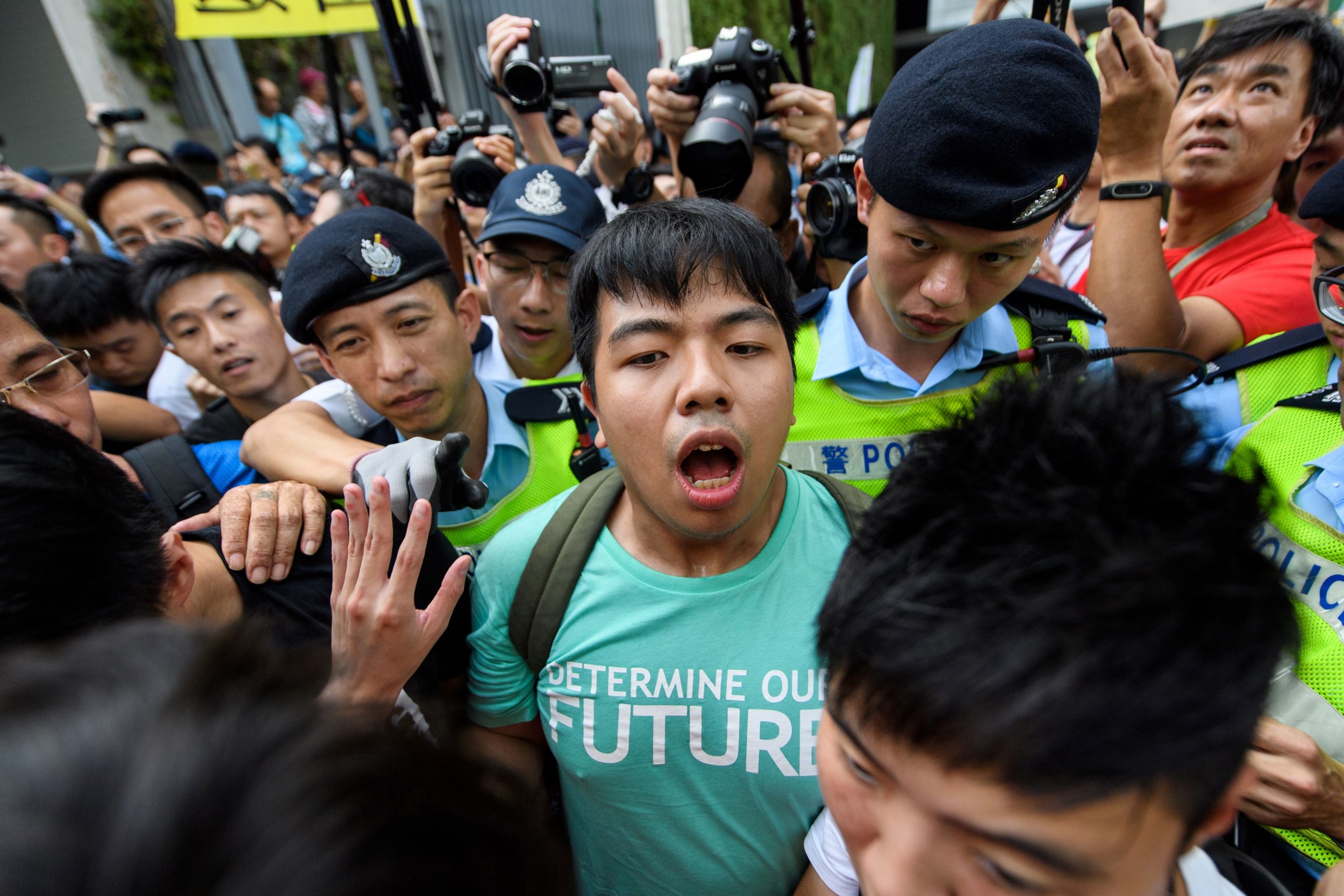 The Hong Kong government has refused to renew the visa of a senior Financial Times journalist, deepening concerns about media freedom in Hong Kong and the growing influence of China in the semiautonomous city.
Victor Mallet is a veteran journalist with over three decades of experience at Reuters and The Financial Times, where he is currently their Asia news editor. He is also vice president of the Foreign Correspondents' Club (FCC) in Hong Kong where, in August, he chaired a controversial discussion with Hong Kong activists.
The Financial Times said in a statement that no reason was given for why Mallet's visa was declined, but the timing of the decision suggests that the FCC event, which attracted the criticism of both Hong Kong's and China's governments, is unlikely to be unconnected. Hong Kong told CNN it does not comment on individual cases.
"The Hong Kong authorities have rejected an application to renew the work visa of Victor Mallet," The Financial Times said in a statement. "This is the first time we have encountered this situation in Hong Kong, and we have not been given a reason for the rejection."
The event in August sparked a national controversy when the government—with Beijing's support—tried to ban it. Mallet was influential in ensuring it went ahead.
The event saw Andy Chan, the founder of the Hong Kong National Party, call for complete independence from China, which has controlled Hong Kong since Britain's colonial rule ended in 1997.
"If Hong Kong were to become truly democratic, Hong Kong's sovereignty must rest with the people of Hong Kong," Chan said, according to The New York Times. "And there is only one way to achieve this: independence."
"The nature of China is oppression," he continued. "At its heart, the empire that existed in the 18th century still stands today, despite all its technological advances. China is not a modern nation-state, much less a civil society."
After the event, the Hong Kong office of the Chinese Ministry of Foreign Affairs was quick in its criticism, declaring that the hosts had "seriously hurt the feelings of the Hong Kong people" by "providing a stage to 'promote Hong Kong independence.'"
Responding to Mallet's visa rejection, PEN Hong Kong, a free speech organization, released a statement saying, "While the government has not provided the grounds for Victor Mallet's visa rejection, this appears to be naked retaliation by the authorities to punish the FCC. This will have an immediate chilling effect on freedom of expression in the city."
Amnesty International was equally disturbed by the news. "If he can be denied a visa only because he chaired an event, we need to ask what's happened to freedom of expression in Hong Kong," Patrick Poon, a Hong Kong-based researcher at Amnesty International, told The Financial Times.