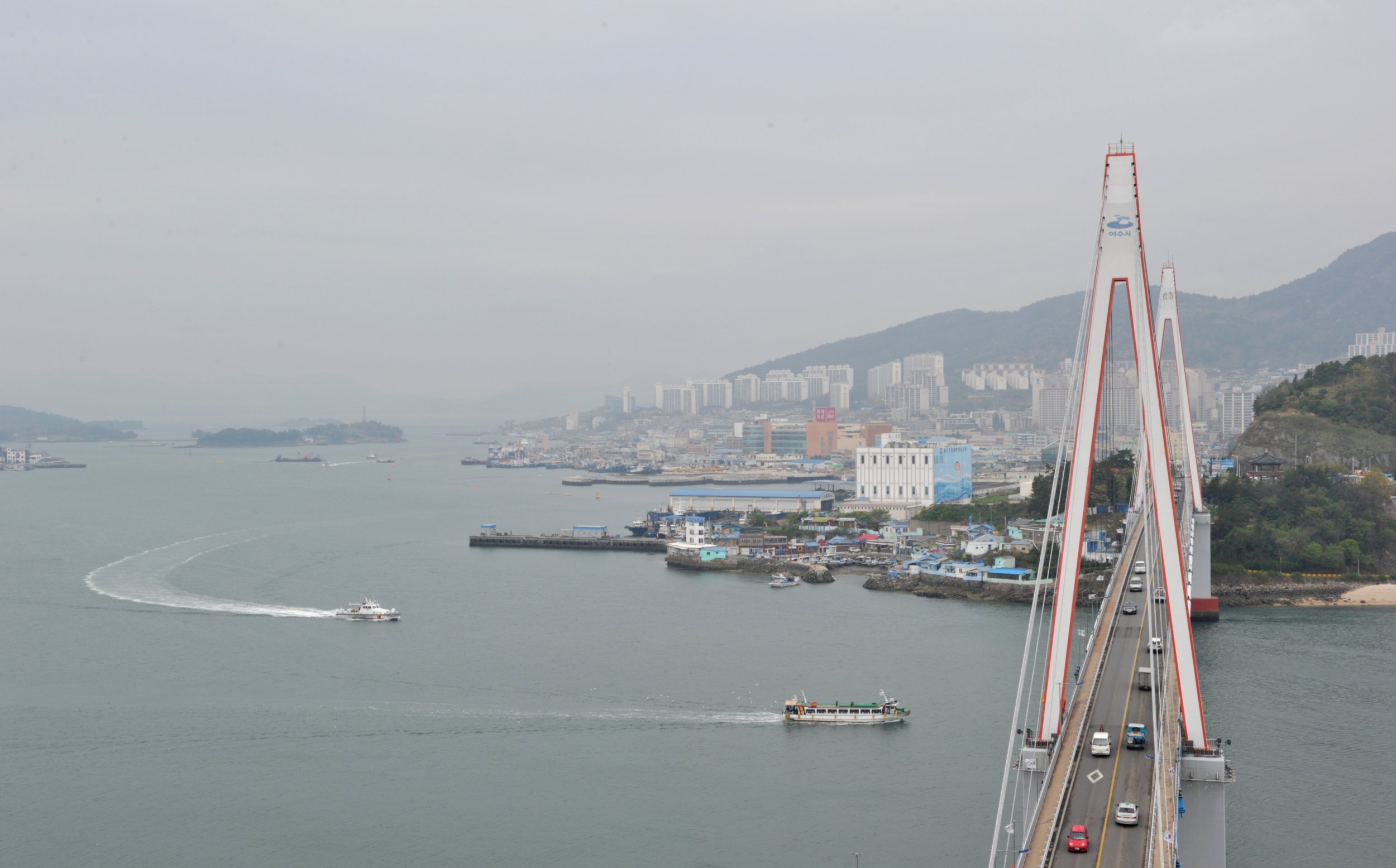 Updated | South Korea has seized a Hong Kong–flagged vessel suspected of illegally transferring oil products to North Korea, a foreign ministry official told Reuters on Friday.
South Korean custom authorities inspected the tanker, called Lighthouse Winmore, when it entered the port of Yeosu, in the country's south, on November 24. Authorities suspect the vessel made a ship-to-ship transfer of 600 tons of oil products to a North Korean ship in international waters on October 19, South Korean news agency Yonhap reported.
The vessel's last recorded position on ship-tracking websites was received on November 14; it was located just off Taiwan's coast heading for South Korea. The tanker is chartered by Taiwanese-owned company Billion Bunker Group, which is registered to an address in the town of Ajeltake, in the Marshall Islands, included in the International Consortium of Investigative Journalists' Offshore Leaks Database.
The ship had previously visited the Yeosu port on October 11 and loaded Japanese refined oil, Yonhap reported, quoting South Korean authorities. While the vessel's claimed destination was Taiwan, it instead made a ship-to-ship transfer to North Korea's Sam Jong 2, a tanker built in 1975, and three other vessels—none of them North Korean—in international waters.
Lighthouse Winmore's 25-people crew was made up of 23 Chinese citizens and two Myanmar nationals. They are currently held in Yeosu but will be allowed to leave after the authorities' investigation is complete, according to South Korean Foreign Ministry official quoted in the Associated Press.
U.N. Resolution 2375, approved in September, prohibits ship-to-ship transfers to North Korea; Resolution 2397, approved last week in the latest round of sanctions against Pyongyang, allows member states to "seize, inspect, freeze and impound" any vessel found to be providing oil through ship‑to‑ship transfers, smuggling coal or other sanctioned goods to North Korea.
The Sam Jong 2 tanker was one of four North Korean vessels the U.N. Security Council banned from international ports in a decision taken Thursday and reported by AFP, quoting diplomats who spoke on condition of anonymity.
The U.S. submitted the proposed ban on North Korean vessels and ships from other countries on December 19. On the list was the Lighthouse Winmore as well as Palau-flagged Billions No. 18, Belize-flagged Xin Sheng Hai, Hong Kong–flagged Kai Xiang, Togo-flagged Yu Yuan and Panama-flagged Glory Hope 1 (also known as Orient Shenyu), Reuters reported last week.
The report mentioned that China, one of the five permanent U.N. Security Council members with veto power, agreed only to the ban on the four North Korean vessels: Ul Ji Bong 6, Rung Ra 2, Sam Jong 2 and Rye Song Gang 1.
Those vessels are additions to an existing list of four other ships barred in October from international harbors for trafficking goods such as coal, iron and North Korean seafood in violation of U.N. sanctions.
The latest ban adds to international efforts to cut financial and material lifelines to North Korea's missile and nuclear development program through unilateral and multilateral sanctions.
The U.S. Treasury Department added 20 North Korean vessels and six North Korean shipping and trading companies to the sanctions list in November 21, South Korean newspaper The Chosun Ilbo reported this week, referring to spy satellite images taken on October 19 showing North Korea's Rye Song Gang 1 connected to a Chinese vessel—one of 30 such instances recorded since October.
A Chinese defense ministry spokesperson denied reports that the country violated U.N. sanctions. President Donald Trump nonetheless expressed disappointment in China, describing it as "caught RED HANDED" in a tweet on Thursday.
This article was updated to include additional information about the Lighthouse Winmore ship's crew members.